ANIMAL ITEMS:
JEWELRY ITEMS
FOSSIL ITEMS
CLOSEOUT SALES:
ROCK ITEMS
OTHER COOL STUFF FOR SALE
HUMAN INTEREST
FOLLOW us on TWITTER for special DISCOUNTS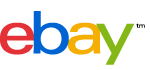 You are on Alaska Page 12
Click to: Alaska Page 1 Page 2 Page 3 Page 4 Page 5 Page 6 Page 7 Page 8 Page 9 Page 10 Page 11
Table of Contents on Page 1
Contents: Virtual Tour of New Bedford Massachusetts Whaling Museum
VIRTUAL TOUR to
NEW BEDFORD WHALING MUSEUM
New Bedford, Massachusetts
In January 1841, a 21-year-old seaman named Herman Melville set sail aboard a whaling ship on one of the most important sea voyages in American literature. The book MOBY DICK was inspired by that voyage, and it was NEW BEDFORD that Melville sailed from on that voyage. This town was the Whaling Capital of the World. The whaling industry continued growing another 15 years. The legacy of the whaling history has been retained along with the historicity of the town itself.
New Bedford was known as the "City that Lit the World". Whale oil lit city streets and lubricated the machines of the Industrial Revolution. When petroleum replaced whale oil, the industry turned its attention to baleen for ladies' corsets. The story continues below with meeting the Eskimo people in Barrow Alaska.
BLUE WHALE SKELETON
In the main lobby, a spectacular and rare 66 foot long, 4 year old male BLUE WHALE named Kobo - standing for King Of the Blue Ocean (one of 500 in the North Atlantic struck by a tanker in 1998 near Nova Scotia and pushed on the bow all the way to Rhode Island); only one of THREE on display in the WORLD. A 33 foot humpback whale with an unborn calf keeps it company in the lobby. The website link below gives more fascinating information on the prep of the skeleton.
SPERM WHALE SKELETON

Sperm whale skeleton, 48 feet long; jaw alone is 12 feet long. It would have yielded 60 barrels of oil.

Other whales and whale parts & oddities
Northern Right Whale mural, called the "right" whale for whalers as it was a good size and floated when dead. Highly endangered now.

Ear bone of Fin whale

Ear bone of sperm whale

Sperm whale teeth (back row L - below gum line, middle - deformed diseased tooth, R - bifurcated (divided) tooth; front: Large Sperm whale tooth

Vial of krill (Euphosia superba) on L, Parasitic Isopod (whale barnacle) coronula diadema, common to baleen whales (middle)
The Whale in Inupiat (Native Alaskan Eskimo) Culture

The Eskimo people (Inupiat tribe) in Barrow Alaska have long hunted whales to use all of it as part of their culture. (See the famous whale bone arch in Barrow above).

The New Bedford whalers had reason to be grateful to these people, as they took the whalers in, saved their lives and gave them shelter & food until spring, after their ship ran aground on Point Barrow.

The Inupiat Heritage Center in Barrow, Alaska has a world class exhibit showing their history and culture. You can view a Virtual Tour of the Heritage Center on

Totem pole, late 19th century, whale rib bone, abalone etc.

Artifact root pick tool, made of spruce wood and bone

Shaman's amulet, mid 19th century, Pacific NE Native American style of carving of a whale from a sperm whale tooth

Shaman's ceremonial ladle made of whale baleen & ivory, mid 19th century

Bird bola (thrown to catch birds), made of walrus ivory, bone, feathers and hemp; early 20th century

More descriptions of these artifacts

The commercial whalers from New Bedford, Massachusetts hunted further from home each year due to whale depletion, until Captain Thomas Roys stumbled upon the bowhead whaling grounds in Bering Strait (Alaska). The Inupiat people were generous to strangers in need. But as the whalers depleted the whales and walrus populations, the Inupiat began to go hungry, and therefore went to work for the whalers on the commercial ships.

By the 1880's, the whalers began to set up semi-permanent stations in and near Barrow. The whalers adapted the Inupiat techniques such as using Inupiat crews to set out from the ice edge in skin boats (called Umiat), but using their own innovations like bomb guns to more quickly harvest a whale.

Some commercial whalers decided to stay in the Arctic and build lives there. Charles Brower and Fred Hopson were two whalers who married Inupiaq women and founded new dynasties in Barrow. Their descendents continue the whaling tradition of their forefathers (both Yankee and Inupiat) to this day. We met numerous honorable Native people with the last name of Brower in our 3 visits to Barrow.
LAGODA WHALING SHIP MODEL

(the largest ship model in the world, 89 feet long from flying jib boom to the end of the spanker boom), built in 1916 by New Bedford shipwrights. It symbolizes the zenith of the American whaling industry.

Children climb all through the ship, what a great teaching tool
You can appreciate the size of it next to Glenn
SPERM WHALE JAWS, TEETH & PRODUCTS made from whales, Walrus ivory, and a NARWHAL TUSK

SCRIMSHAW is a whaler's art of engraving and decorating sperm-whale teeth, and making things from the byproducts of whaling - baleen, whale bone, walrus tusks and whale bone ribs. Scrimshandering or scrimshonting was a shipboard pastime during the idle hours on the whaling grounds in the 19th and early 20th centuries. They used lampblack or colored inks and dyes to highlight the etching/engravings. They also made hand tools, yarn winders, sewing & knitting accessories, kitchen implements such as rolling pins & pie crimpers, canes & walking sticks, jewelry boxes, chests of drawers, birdcages or inlaid furniture.

Huge Whale jaw bones in the Lagoda room
Sperm whale teeth carved with people & flowers. One is Actor John Kemble in a 1799 production, circa 1830's

Sperm whale tooth - Whale ship William Tell of New York by scrimshaw artist Edward Burdett of Nantucket, circa 1830; another of a Hawaiian girl

Another of the same Hawaiian themed sperm whale tooth, and 2 others with Victorian women

3 teeth, 1 carved in high relief flowers, one scrimshaw flowers and the third a young girl with a teddy bear. Lovely.

2 sperm whale teeth, 1 scrimmed with George Washington, the 2nd is a young girl with a hoop

2 sperm whale teeth, 1 looks like Ulysses Grant made into a decorative egg cup on a base, the 2nd is an American Spread-eagle, circa 1830's

Engraved etching of sailing ships and whales made from whale jawbone, 19th century.

Two sperm whale teeth of whaling ships (though I cannot read the details on the sign)

Five sperm whale teeth showing ships, American flag, and a tropical scene

Steamboats (though they look like sailing ships), circa 1840's

"Susan's Tooth" by Frederick Myrick, ship Susan of Nantucket, 1829

Pair of sperm whale teeth, theme of Neptune & Columbia, circa 1850

Assortment of hand made tools made from whale bone - awl, knife, square, etc.

An entire bird cage made of whale bone

Sperm whale tooth scrimmed of "Ship L C Richmond"

Pair of sperm whale teeth in high relief carving of a man and woman

Intricate Clocks made with whale bone finials & inlays

Stemware goblet or bud vase carved from sperm whale tooth; shell flowers. Circa 1850-1875

A wall sconce made from a sperm whale tooth, with shell flowers

Waste paper basket made from sperm whale skeletal bone (ribs), 19th century

An assortment of "busks" and "flowering" corset-busks elaborately carved, made from whale bone jaws. It was felt that carving items that would be close to their wife's body she would wear while he was there or gone was a comforting thought for a whale man.

Circus trapeze artist in whale ivory hanging from trapeze

Two sperm whale teeth, "Burns and Highland Mary", from a poem by Robert Burns; circa 1840-s to 1850's. Left is a whaling scene (2nd photo shows back side with more whales), right is a detailed color scrimshaw of man, woman and tree background
A beautiful chest, inlaid with whale bone and ivory

An intricate sewing chest of wood with ivory & whale bone inlays and spindles

A "Swift" is an intricate yarn-winder. The cage of the swift opens like an umbrella to hold any size skein of yarn as it is turned onto it, then allowing it to be pulled off and wound into balls. If the work is paused, the ball can be stored in the center cup or a spike finial.

Candle lantern made of sperm whale pan bone; 19th century

Colored scrimshaw of young men & women on walrus tusks, on a wood display with ivory knobs and abalone (paua shell) in center

Work basket made of sperm whale skeletal bone, 19th century

Whale ivory "picket fence" style work basket with wood marquetry platform, 19th century

Beautiful Work sewing basket and knitting needles made of sperm whale pan bone (jaw bone); mid 19th century

Pair of sperm whale teeth showing sailing ships with red stars above

Deformed (pathologic) sperm whale teeth

Engraved sperm whale pan bone plaque of sailing ships & whales, 19th century

Whale Baleen box etched with lovely designs

Thread spool holder made of ivory & bone

Hat box made of solid pieces of whale bone and color scrimshaw of leaves, ships and whales; lid is tortoise shell inlaid with ivory scrimshawed with a lovely young woman.

Wooden Jewelry box inlaid with abalone shell

Mahogany box with whale ivory inlay, name J. A. Clark (by Captain Benjamin Clark)

Various decorative ivory & bone pie crimpers with incredible scrollwork, seal & deer, horse & hand designs, some with a fork to puncture the crust. Wonderful art!

Mermaid pie crimper (jagging wheel) of sperm whale ivory, made by a crew member of the ship Europa, circa 1871-1876; other decorative pie crimpers beside it

Walrus ivory Pie crimper made by Robert Jones, afterwards captain of the bark Concordia when she was lost in the Arctic 1871. This crimper is an example of "Neptune's Steed" (hippocanthus) - the mythical sea monster that pulls "Neptune's Car", a seagoing chariot. It has a two tined fork and a double fluted jagging wheel with a pierced work hub that has six spokes shaped like oarlocks.

Scrimshaw desk, dated 1858. Wooden kneehole writing desk, side drawers fitted with knob-handles carved from sperm whale ivory made by Capn. James T. Eldredge aboard the New Bedford bark Congaree. He may have apprenticed to a carpenter in his youth, judging from the quality of the piece.

Boarding pistol (Blunt & Syms, Mass, 1840-1850) with a sperm whale tooth handle

4 carvings on sperm whale teeth - Detailed village scene and sailing ship, colored scrimshaw of two beautiful women, the 4th is carved into a vise in the shape of a fist

WHALING WIVES

With their husbands away at sea for extended lengths of time, New Bedford's women were expected to maintain their families and the community ashore. They relied on each other, developed an independence that was exceptional for women of the time. While some were financially independent, others relied on families or ship owners, others earned money by sewing, taking in boarders, or operating small shops.

Scrimshaw pair of sperm whale teeth with theme of whalemen's beloved women back home, anchor between them (anchor a symbol of hope in the nautical world), circa 1830-1860

Pair of sperm whale teeth scrimmed with a man and woman, a plate with a ship theme between them; circa 1830-1840

Baleen ditty box - wood and baleen

Ceramics with native hunting scenes by Inupiaq Eskimo artist Robert Mayokok (1903-1983), Wales Alaska, circa 1950's. coffee mug & luncheon plate with walrus hunting vignettes; Dinner plate with whaling vignettes

Shot flask of walrus tusk ivory, relief carved scenes of traditional Native Alaskan walrus hunt. Note walrus head carved in the wide end.

Oversize scrimshaw on a pair of whole sperm whale jaw pans, by Leopold Harnois (1907-1993). Scenes of sperm whaling in the Bering Strait & Arctic Ocean, and Right whaling, using prints from Benjamin Russell for his scenes.
Ceramic pitchers by Buffalo Pottery, 1907, featuring "Sperm Whaling - the Capture" from the lithograph by Benjamin Russell.

Sperm whale tooth with scrimshaw of spermacetti whale hunt, illustration from book by Robert Hamilton, Natural History of the Ordinary Cetacea or Whales, Vol. 6

Sperm whale tooth, colored pointillist (pinprick) tour-de-force of whaling ship, flowers and scrollwork above, sperm whale below

Narwhal tusk

From Pond's Inlet, Baffin Island
AZOREANS and the American Whaling Industry

Azoreans have been mariners & fishers since time immemorial, involved with the great Portuguese explorations to Africa and the New World in the 16th century, and European voyages to the Brazil Banks and Atlantic whaling grounds as early as the 17th century. There were regular and frequent calls by 19th century American whalers who recruited crews and provisions there en route to teh whaling grounds. By the 1870's Azorean veterans of Yankee whale ships settled with their families in New England and California. Others returned to the Islands and set up shore-based whaling on their own and a few deep-sea voyages. Ships were modeled after Yankee prototypes, using methods and tools learned in New England ships, but with a variety of significant local adaptations.

2 sperm whale teeth, painted as souvenir victory tokens in Fayal, 1944. U.S. military forces were welcomed and stationed there during WW II. Themes of military ships, friendly people and both flags

Museu dos Balleeiros (Whaling Museum), in Lajes do Pico carved of sperm whale pan bone, and bronzes of whaling scenes below

Sperm whale tooth scrimshaw of Capt. Nicholas R. Vieira, 2nd tooth carved of a woman of Fayal wearing a capote hooded cloak (Azorean artist, 20th century)

Sperm whale teeth etched by John Boston of the whale ship Herald, a street scene of Fayal, a woman wearing the capote hooded cloak, a presentation piece; the 2nd are scantily clad people, cherubs & angels

Pair of sperm whale teeth of woman and man

Pair of sperm whale teeth with strong browed women, the tip of another showing a Christian cross

A submarine sperm whale tooth, and 2 walrus tusks with fish hooks

Oval pierce-work basket in sperm whale pan bone, 1900, by Manuel Eugenio, an Azorean sailor coming home on a whaling voyage of 1898-1901 in the New Bedford bark Morning Star. The sign below describes how he made it.
Pair of sperm whale teeth - Woman with flowing American flag showing American freedom & nautical prowess; 2nd tooth Rebecca at the Well; by Manuel Enos (circa 1827)

(Circa 1857) Finely engraved pair of sperm whale teeth showing a military officer with sword and cane, and a goat with wolf

Cane with ivory top

Fist themed ivory and bone carvings. The fist was a standard motif for whalemen's scrimshaw of the late 19th and early 20th century.

Another fist carved in ivory

Book of scrimshaw patterns of canes with woman's leg & shoe themes (Captain William F. Joseph, aboard the bark California), several finished walking stick pommels, bodkin and figurine of whale ivory & bone with the finished ideas.

An exceptional scrimshaw of whalers working in their boat

A beautiful pair sperm whale teeth of women, one with a fan

Color scrimshaw of a women, on a pair of sperm whale teeth

"Home Sweet Home" in pointillist work

Sperm whale tooth scrimshaw of an exotic woman with long hair and large flower
Sperm whale tooth scrimshawed as a sweet faced woman, cluster of grapes on the reverse

3 carved sperm whale teeth; 1 carved in high relief of African people in boats and carrying goods; middle carving is of a soldier, right is a dancing African couple (Loango coast of SW Africa, 19th century). African people acquired these in trade from the whaling ships

Shark vertebrae walking cane often made on shipboard.

Harvesting a whale jaw from a sperm whale aboard the brig Daisy, 1913

Understanding the time on a whaling ship

The Dutch & Flemish took interest in all animal specimens.

Sperm whale teeth, 1 whole (L), split (2nd from L); whale ear bone (lower R)

Walrus head mount & tusks

Mammoth tooth above, (mislabeled mastodon tooth), hippo tooth below; T-Rex tooth upper R, Megalodon tooth, lower R (mislabeled Monodon tooth); we did notify a docent at the museum of the errors.

BRITISH SCRIMSHAW EXAMPLES

A large display case showing scrimshawed plaques of sperm whale pan bone, rib bones, baleen and teeth, walrus ivory pie crimper, and ivory bead necklace, ivory inlaid wooden box, corset busks, also a scrimshawed ostrich egg.

A tooth in the left-hand photo shows a British flag; 3rd photo is a closer photo of the ostrich egg scrimshawed with a whaling ship (whalers would acquire these as souvenirs from African ports-of-call); Far right photo is a lightly etched sperm whale tooth showing St. Paul's Cathedral.

A raised relief ancient Pictish woman semi-nude in full battle regalia with tattoos, an exquisite braided pattern on the rope mat beneath her feet. 2nd photo is a close-up of the ivory bead necklace, inlaid ivory in the wood box, etc.

Boxes cut from whale pan (skull) bone, what a versatile material.

The earliest known dated pictorial sperm whale tooth scrimshaw inscribed: "This is the tooth of a sperm whale caught near the Galapagos Islands by the crew of the ship Adam and made 100 barrels of oil in the year 1817".
GIFT SHOP
Exquisitely detailed frames of shell flowers. We saw vintage examples within the museum too though we did not photograph them, it finally struck me how unusual these were by the time we came full circle to the gift shop.
Click to: Alaska Page 1 Page 2 Page 3 Page 4 Page 5 Page 6 Page 7 Page 8 Page 9 Page 10 Page 11