ANIMAL ITEMS:
JEWELRY ITEMS
FOSSIL ITEMS
CLOSEOUT SALES:
ROCK ITEMS
OTHER COOL STUFF FOR SALE
HUMAN INTEREST
FOLLOW us on TWITTER for special DISCOUNTS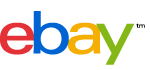 You are on: Newsletter Page 1
WHERE ON EARTH

April 2013 Newsletter



Dear Good customers and friends,

Snow, tornadoes, extra cold, extra hot - how can it be spring? We'll just have to pretend Spring is here. How about hearing about some fresh, new stuff and some great sales? We had another successful trip in January/February to the Tucson Gem & Fossil show (Arizona), flying into Vegas, visiting friends in Boulder City where we used to live, then to Parker AZ on the Colorado River, Quartzite (the outdoor market version of gems & fossils), then on to Tucson. We saw amazing things, like Glenn seeing this giant megalodon shark jaw that had been out of the public's eye for years. (Yes, those are real Megalodon teeth in a re-created jaw, in the Fossil Co-op building in Tucson).
WHAT'S NEW?
**
We're BURIED in POOP - fossil dinosaur poop
, to be exact (see photo). We were excited to find a new source and bought hundreds of pounds - some end-cut & polished, some slices, some natural. Great for display or cutting into jewelry. In fact, we had to create a new section "Dinosaur Fossils" to show all the specimens.
**
ANIMAL PENDANTS
in COW BONE, Bali - Many new choices, from LOTS of new Bear poses, to Bunny, Eagle, Mahi, Horse, Octopus, Sea Turtles & Whales.
**
GEM ANIMALS
- at least 2500 added to the pages. The exciting development? The pages are finally ALPHABETIZED, merging all the types of stones for each critter. A huge undertaking, and SO worth it. And many new animals including Lion Gargoyles walking, Panther gargoyles, anteaters, octopus, quail & more.
**
SHARK JAWS
- Thousands more jaws added to Sharks page 9, including more Bramble shark jaws with new lower pricing, Bamboo shark jaws, Japanese Tope, Blacktip & Bull shark jaws WITH STINGRAY BARBS EMBEDDED, and many more sizes of existing jaw species. The page is so large, we will likely make a whole new category just for jaws.
**
METEORITES
- You will be amazed at how many more meteorites are on the pages, most small & affordable!
**
RED HAT SOCIETY CAMEOS
- Red and purple cameos from tiny to small to large, on their own page (Cameos page 17)
We'll tease you with a few photos of a red cameo, bear pendant, bismuth, quail & lion gargoyle...


WHAT'S NEXT?
**TOAD & PARROTFISH Wallets & coin purses
**DINOSAUR BONE SLICES & CHUNKS, many associated with the same leg, great colors & textures
**GREENLAND SHARK TEETH
**MORE BISMUTH (see below)
**SCRIMSHAW MAKO TEETH
**COMPLETE TRILOBITES (see below)
**MORE FOSSIL MAKO SHARK TEETH
**MORE BADGER CLAW NECKLACES
SALE STUFF
We're running several sales on ebay this month, and invite you to take advantage of the same sales on the website, as follows:
20% off great white shark teeth, and all fossil shark teeth
Sharks Page 1
Also check out the
Closeouts Page
for new Venus necklaces, and Buddha necklaces & carvings on sale there.
How to take advantage of the sale? Make a list, knock the % off as listed above, total it, and that's what you pay. Advise any questions, we're happy to assist.
FOSSIL FESTIVAL, Aurora, North Carolina
Every year on the Saturday of Memorial Day weekend: MAY 25, 2013, tiny Aurora NC holds an impressive festival - starting with a parade honoring all veterans. The Fossil Club shares their collections at the Community Center, fossil dealers sell fossils from booths as well as Arts & Crafts people & food vendors. The small but fascinating museum in Aurora is open, and the museum from Gastonia that sets up a great tent with one gigantic dinosaur on display. Late afternoon is the Fossil Auction, you can view the auction items during the day.
But the biggest draw of all is the giant piles of phosphate gravel dumped in the center of town for families to dig through and keep what they find. There is an ID chart to identify what you find (photo above is ONE of the charts at the main pile, an examples of what you can find), as well as other fossil experts on hand to assist with identification. ALL FREE. What more could a family ask for? Educational and fun at the same time, and free. Bring pails and small shovels (or you can buy them at the museum). A great Saturday for any family within a few hours' driving distance from this town just north of New Bern NC.
Link to their site for details
Link below to view past festival photos from our website on
Fossils page 9
NERD CORNER
WHAT I LEARNED TODAY
What is opalite glass made of? (Besides glass, that is). This used to be an industry secret, but no longer. It has a gemstone status, though manmade, and looks "lit from within".
Opalite is actually formed in 2 possible ways.

1) By infusing high quality glass with a milky lemon blue coloring to produce the lovely soft opalescent effect we see in the finished product.

2) Layers of glass are laid down with metal oxide between the layers and then the whole lot is bonded together. In this case, it is the iron oxide that causes light hitting the Opalite to diffract and produce the 'opalescence'

Metaphysical properties: Opalite is good for meditation and can also enhance our psychic abilities. It can increase communication abilities at all levels, and especially on the spiritual level.
TOOL CORNER
The Best Tool for the Job
Okay, so this is not a "work" tool...but Heidi has been on a mission for years to find Glenn the perfect bread knife. We can't say just how many knives ended up chucked in the trash that wouldn't hold a sharp edge or other issues. Until we found the "Wusthof 8" Classic Bread Knife". Glenn now has his I-CAN-CUT-ANYTHING-KNIFE and is a happy camper. Mission accomplished.
A MOMENT OF WONDER
Screenshots from Google Earth. Glitches sometimes occur when 2D satellite imagery & 3D terrain don't line up quite right, creating fabulous and unintentional distortions. View others at this link on
And lastly, THINK SPRING! The photo of the fruit kabobs on the left will help you get in the mood, we hope.



Glenn and Heidi Reed

Where on Earth |