ANIMAL ITEMS:
JEWELRY ITEMS
FOSSIL ITEMS
CLOSEOUT SALES:
ROCK ITEMS
OTHER COOL STUFF FOR SALE
HUMAN INTEREST
FOLLOW us on TWITTER for special DISCOUNTS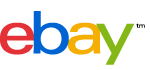 You are on Alaska Page 9
Click to: Alaska Page 1 Page 2 Page 3 Page 4 Page 5 Page 6 Page 7 Page 8 Page 10 Page 11 Page 12
Table of Contents on Page 1
ALASKA TRAVEL PHOTOS
JUNE 21 through JULY 6 - Second half of trip
At the Botanical Gardens show (Southwest Anchorage), the entry was more pleasant due to the beautiful smile and hat we saw there
And a gorgeous glass salmon we ALMOST bought from one artist there (darn):
And Glenn sampled the Reindeer hot dog (chewy):
WHITTIER, in Prince William Sound (June 25)
Heading out of Anchorage south to Whittier, the mountains greeted us:
On the last leg of the trip to Whittier, you must go through a railway tunnel (The Anton Anderson Memorial Tunnel, the longest vehicle-railroad tunnel in North America) that has been retrofitted as of June 2000 to allow one-lane of cars to drive through, right on the tracks. It is a 2-1/2 mile tunnel that seemed to take FOREVER to go through, due to the close rock walls & the incredible length of the tunnel. Glenn and I were both more than a little claustrophobic:
Whittier is a small fishing town with cruise ship traffic. It was a secret base during WW II, everyone lived in a single large building (called the Buckner Building) in town in the 1940's:
Now a newer "Begich Tower" 14 story building houses the Whittier residents (some in the neighboring Whittier Manor), but Whittier retains its reputation as The Strangest Town in Alaska (with a book by that name).
Here is a new hotel being erected, not a common occurrence here, as Whittier experiences little growth (the way the residents like it):
We went on a 26 glacier cruise with Phillips Cruise line on the Klondike Express Catamaran, very professional, comfortable, and worth it.
First several Piedmont glaciers (these come to the foot of the mountains). Glenn has skillfully video taped much of our tour, the camera performed admirably too..
Small icebergs began floating past as we went further into the College Fiord towards the tidewater glaciers, where we also saw so many "rafts" of otters (what they call the family groups). These otters average 3 feet long, float on their backs, with their babies on top. They also use their chests for smashing shells to eat the delicacies inside:
Tidewater glaciers, the most impressive, form a shelf at the edge of the water and calve icebergs. The weather had cleared so the colors were awesome...(note Heidi is wearing her new sweater!)
We saw plenty of seals on the ice near the tidewater glacier, note the beautiful coloration of the ice...
Getting into plenty of ice getting near the best tidewater glacier, The Surprise Glacier..
Countless waterfalls & greenery we enjoyed along the way:
Next to the Surprise Glacier, a rookery with thousands of birds swirling near the rock face and the waterfalls>
The captain brings back a piece of glacier ice hundreds of thousands of years old, we could drink the ice water or chip a piece off to try to keep:
ANCHORAGE MUSEUM of HISTORY and ART (June 26)
Valuable ancient tools used by the Native Eskimos are shown here:
Thule/Okvik Bering Sea -
Cook Inlet Archaeology Artifacts are: 1) lamp, 2) polished slate rod, 3) projectile, 4) projectile point, 5) scraper, 6) engraving tool, 7) adze blade, 8) microcore, 9) microblades, 10) stone saw, 11) baked shale, 12) Ulu (semi-lunar knife), 13) notched stone sinker, 14) projectile point, 15) eyed needle, 16) notched stone sinker, 17) shell beads, 18) split rib wedge, 19) labret (lip decoration), 20) pigment, 21) bead, 22) bird bone awl, and 23) sharpening stone or abrader:
Below is a carving of a human head, found with many whale bones beneath it. It is treated as a sacred artifact. Photo of where it was found, and more details on the plaque:
Northwest Coast Archaeology, these artifacts are: 1) drill, 2) dart harpoon head, 3) arrowhead, 4) knife blade, 5) bowl, 6) incised decorated pebble, 7) pipe bowl, 8) needle, 9) spoke shaver, 10) chopper, 11) micro core, 12) microblade, 13) micro blade burin, 14) scraper:
Interior Archaeology artifacts are: 1) scin scraper, 2-4) Projectile points, 5) arrowhead, 6) Tube, 7) scin scraper, 8) chithoe to scrape hides, 9) grooved adze, 10) projectile point, 11) microblades, 12) microcore (sharp microblades would be struck from carefully prepared microcores):
Prospector's tools in miniature ivory carvings:
Labrets (worn through a slit near the mouth for status/prestige):
OVERLOOK near Palmer on Parks Highway
I'm sure the height doesn't show, but we are on a REALLY high cliff overlooking this glacial river delta. Glenn was just too close to the edge for my comfort, to be honest. It gave me the shivers. But the vastness was unforgettable:
WAL-MIKE'S
Antiques & Collectibles
Trapper Creek (near Denali)
He used to have the post office in this building too, now there's a big new post office behind him.
Two caribou/reindeer in a fenced enclosure, their incredibly huge antlers covered by "velvet" fur this time of year. Note how the antlers come down to their noses in front.
An interesting browse through his shop. Here's a real Moose Poop Lamp for sale there:
6/27/06 Town of TALKEETNA, Alaska
A small community 3 blocks long (a few casual restaurants, bars and motels) with a great reputation for flying visitors around the summit of Mt. McKinley, and a staging place for mountain climbers. The general store is the hub of activity, with plenty of "local color". What a hoot of a place:
This burl wood is very common, it grows these knots because of arsenic content in the ground, absorbed by trees..more on that later:
On a side road, we found the KTNA radio station that was the site used for Northern Exposures radio station, in use and transmitting just as you saw in the program:
We opted for luxury at the Talkeetna Alaskan Lodge, glad we did. Great views, nice room, good food:
This is the only view most folks ever get of Mt. McKinley. The next morning we would get up close and personal with it:
(outside the dining room window at the Lodge):
Back yard of the Lodge:
The only gas station outside Talkeetna, worthy of a photo:
6/28/06 K-2 Aviation FLIGHT from Talkeetna
FLIGHT around MOUNT MCKINLEY
We had the option of the Red route the night before (still daylight, remember), which required oxygen due to the altitude, but there would have been no glacier landing. So we opted for the next choice of the Green route at 9 a.m. as scheduled, which was awesome:
Glenn got the right side of the plane to use the video cam, I had the left:
A view of the lodge below, then the greenery soon gave way to moraine (crushed rock from the glacier that causes brown muddy looking rivers) and snow:
The view of Mt. McKinley and the surrounding mountain range was nothing short of breath taking, as seen from Heidi's left side of the plane seat:
Below is the "landing strip" on the Ruth Glacier where another plane about our size has already landed. We'll be there soon, landing uphill! Eeks!
We're on the glacier, which is snowy underfoot but walkable. We're all told not to stray too far from the plane, as there can be crevasses one could disappear into (there were 8 of us). Our pilot told us his boss gets real mad if he comes back a few passengers short. Below are the views from where we stand. Our pilot is in the brown wearing the cap. He was skilled, calm, informative on emergency measures, humorous, and educational - the perfect guide.
There actually was a small building there on the rocks above the Ruth glacier, this can be rented out for overnight stays. We didn't opt for the details. It looks no bigger than an outhouse to us:
The other reason the pilot wanted us close-by was that an eerie fog was settling over the glacier, as you can see. This could prevent glacier landings for some hours, or strand us on the glacier for awhile.
So we hopped back in the plane and off we went back, now Heidi's seeing what Glenn saw from the right side of the plane on the way out. Here you see frozen blue lakes and dark glacier ice, changing to moraine, then back to greenery that supports animal life. What a great way to see Alaska, from the air. Often moose can be seen wading through the shallows of the lakes, though we didn't this day:
Back on terra firma at the K-2 office at the airstrip, what a trip!! We've never felt more alive.
The only way to really see Mt. McKinley, believe me.
IGLOO HOUSE
(mile 188.5 on the Parks Hwy, between Anchorage and Fairbanks)
An attraction in itself, this was built as one's man dream hotel. However, he did not create enough fire exits and could not pass inspection, nor was he willing to "deface" his creation to bring the building up to code. So it was abandoned before it even opened. Still an amazing bit of Roadside Americana.
and breathtaking views just across the highway:
MYSTERY FOSSIL, LAZY J CAFE
HEALY (20 minutes N of the Denali Park Entrance)
We had an ample lunch here, but what drew our attention was the doorstop that appeared to be a mammal fossil bone or tooth. We bought it, showed it around to our fossil folks, could not get a postive ID, and now it is a doorstop in Glenn's office. The man at the Lazy J surmised it was a rock that got caught in the mining equipment that turned and created these grooves. We'll keep wondering!
TOTEM INN
(11 miles North of Denali State Park),
HEALY, AK
This inn was a real haven for us, with a friendly face at the counter, a good restaurant nearby, free laundry facilities, and fast internet, all at a fraction of the cost of the Princess Lodge and others just south of here.
A surprise in the lobby - a musk ox shot in the 1950's by permit, preserved in a glass display:
Okay, the bug count is now high, judging from the front of our rental car:
TATLANIKA TRADING COMPANY
A great gift shop that's NOT "touristy", many Alaskan native jewelry items. It is part of an RV park at Mile 276/82 Parks Highway
A side room has an impressive taxidermy mount of a polar bear, a grizzly bear rug on the wall, along with casts of the brown bear footprints:
NENANA, ALASKA
An Alaskan Native town south of Fairbanks on the Mile 305 of the Parks Highway
Bed & Maybe Breakfast, in the same town with The Two Choice Cafe (Take it, or Leave it) both owned by a woman originally from Milwaukee Wisconsin who has lived here for many years now. Call it Places of Attitude:
The Interpretive Center had an antique snow machine, and a miniature fish catching boat on display, we saw the full size ones that work quite well to catch fish:
This single span railroad bridge (701 feet long), the only one of its kind in the WORLD, is still in daily use. Here we are behind the Interpretive Center with the bridge in the background:
Drying salmon for the dogs to eat:
An annual lottery called The Ice Classic to guess when this tripod structure will fall through the ice on the Tanana River in the spring, the winning ticket last year was almost $300,000 with a May 2 correct guess. You can buy tickets at numerous locations in Alaska. Information at:
http://www.nenanaakiceclassic.com/
MAIN FOUNTAIN
DOWNTOWN FAIRBANKS (Golden Heart Park)
A beautiful welcome to the city of Fairbanks, this 18-foot bronze statue of the 'Unknown First Family', by Malcolm Alexander, is the centerpiece of Golden Heart Park and is 'dedicated to all families past, present and future, and to the indomitable spirit of the people of Alaska's interior'.
A peaceful and noble experience.
UNIVERSITY OF ALASKA, FAIRBANKS
MUSEUM OF THE NORTH
Glenn remembers this grumpy grizzly bear from the last time he visited this museum, now he's shared him with me. He still "greets" them at the entrance:
A magnificent woolly mammoth skull & tusks, and other lower jaws are just inside the entrance.
An interesting surprise find! A mummified baby woolly mammoth. This is the front part of the body excavated from Fairbanks Creek, Alaska, tentatively radiocarbon dated at 21,000 years old. In life this baby, called "Effie", would have weighed about 100 kg.
An immense whale skull shown front & back, with Glenn sitting nearby for size comparison:
A polar bear with several species of beautifully marked seals, and

Walrus male/female set of heads (both grow tusks, the males are just larger)

Black & gray wolves on display:

Triceratops skull
Spirit masks by Alaska Natives
The ultimate MOOSE HORN chair.

Just a few of the impressive gold collection, all found in Alaska

The REAL "Blue Babe The Ox", a real Steppe Bison found mummified in the tundra permafrost, killed 36,000 years ago by an American Lion. Only because the carcass was covered quickly in silt and frozen was it preserved this well
Another wonderful fish skin basket with fins
Wooden shaman mask (transforming from man to walrus), with real walrus whiskers

Spirit masks of raven, walrus, one whimsical monster

Spirit masks of cat and walrus
An AMUSING sign at the Pawn Shop in Fairbanks
FAIRBANKS, TANANA VALLEY FARMER'S MARKET
On the loop north of Fairbanks, we found a refreshing array of goods and friendly vendors, from European baked pastries to twig animals to blueberry honey to plants & flowers:
A sweet face behind the healthy plants for sale:
Twiggins from the Enchanted Swamp
(Partners Skunk Cabbage and Mountain Flower)
make endearing critter faces they nestle amongst natural twigs, seeds & feathers as wall hangings. Heidi now owns a musk ox Twiggins:
We enjoyed this market so much, we took very few photos. It is not a huge market, but very worthwhile to experience.
GREAT ALASKAN BOWL COMPANY, Fairbanks
On an industrial side street, we found this interesting little factory/store that takes sections of logs and turns them into nesting bowls called Family Tree bowls (or sibling bowls) because they are all related. We watched the whole process from the store, through large glass windows.
Starting with the birch logs that are first cut in half:
Another worker moves a large cage into place, and operates a lathe at different depths to cut out the curved, shallow bowls that shoot off the log against the cage:
Then the bottoms are smoothed on another machine:
Now some bowls are polished to a higher finish:
They also make bird baths and many other usable items from the wood. Some bowls are pre-laser-etched with logos, animals, or "Alaska", or you can bring a photo to be etched on a personalized bowl.
The rest of the wood is recycled into chips for landscaping
ICE MUSEUM, Downtown FAIRBANKS
Lacey Street Theater
We watched an informative short film called Freeze Frame about the World Ice Art Championships in Fairbanks. The exceptionally clear ice (called "Alaska Diamond" comes from a manmade algae-free pond that is spring-fed, making it perfect for such competitions. 1500 blocks of ice measuring 4 feet cubed are harvested by volunteers each year (4 million pounds) for this and other competitions around the country.
On either side of the theater are large glass fronted, walk-in display cases kept at 20 degrees where a selection of ice sculptures can be seen & touched, even a slide to go down if you wish. Here are photos of an ice polar bear, log house, and Babe the blue ox:
Two Eskimos and a seal, a giant slipper:
And a live demonstration by an ice sculptor of a small squirrel:
The tools used are ordinary wood chisels, hair dryers, curling irons, etc. Some professional ice sculptors have created their own customized tools out of stainless steel, due to the constant exposure of their tools to water.
NORTH POLE, ALASKA
POST OFFICE and SANTA CLAUS HOUSE
Yes! There is a post office at the North Pole!
And a wonderful Santa Claus House:
We met both Santa and Mrs. Claus and had a long discussion with them about what they do.
Glenn had no smile till I heard him say: "How do I mail this home?" This is the ultimate plush polar bear:
And we even got to meet one of the Reindeer (shedding this time of year, notice again the velvet still on the huge antlers):
They also send Christmas letters to boys & girls and adults too ("Home of the Original Letter from Santa"):
TRANS ALASKA PIPELINE
from Prudhoe Bay to Valdez
We officially visited the "Alyeska Pipeline Visitor Center" north of Fairbanks which had some excellent information about it.
You can't visit Alaska without crossing the pipeline and wanting to know more. It is a significant part of Alaska, and U.S. history.
Pump & driver assembly photo, for all you guys & gals that like to see how these parts work:
The pipeline is 800 miles of 48" diameter pipe. It can sustain an 8.5 earthquake. It is constructed above-ground (to protect the permafrost, and high enough for migrating animals to pass underneath), and below ground where safe.
The zig-zag pattern of the pipeline is by design. This keeps the pipeline from separating during expansion & contraction, an innovative design thanks to James Maple, Structural Engineer. The pipeline received honors from the American Welding Society for the superior work:
Can I take this home too? (actual piece of the pipeline, cut out in the shape of the state of Alaska). We did buy several SMALLER versions of this:
Gosh, this photo is more humorous than Heidi intended! Okay, this is the part that was pushed through the pipeline to test it (really!)
MOOSE SIGHTING,
CHENA HOT SPRINGS ROAD from FAIRBANKS
Right alongside the road is this juvenile bull moose, eating his way parallel to the road, not at all bothered by our presence:
HERD OF YAK
Chena Hot Springs Road from Fairbanks to Chena Hot Springs
We came upon this herd fenced in near the road and were amazed at the prehistoric appearance of these strange creatures, a cross between a longhorn cow, a musk ox, and a buffalo. We later learned they were YAK. What a treat! They were not to be found on our return trip along this road that afternoon, so we had grasped the window of opportunity we had and were delighted to have seen them.
(due to the fact that my photos were lost, we have recovered several from Glenn's video camera to be able to share with you).
The herd had one large bull, huge and shaggy.
The mothers, juveniles and babies were all so different.
Several of the juveniles were play fighting which was quite entertaining.
AURORA ICE MUSEUM (Chena Hot Springs)
The largest year-round ice structure in the world, using 1000 tons of ice and snow, harvested on site from Beaver Pond at Chena Hot Springs.
Built & maintained by 12-time world champion ice carver Steve Brice and his fiancée and staff, this was an unexpected and delightful surprise for both of us. Pete Renshaw was a highly informative and friendly tour guide that shared many details to make the experience unforgettable:
http://www.yourownpower.com/Ice/Museum/
An exoskeleton was built around the ice museum, where super cooled air is circulated to keep the building chilled. A state-of-the-art absorption chiller using hot water from the geothermal wells cools the building.
I have photographed with a flash (white photos), and with a night photo lens to show off the color (at the expense of clarity, but you will appreciate it for the colors), not to mention the camera lens frosting over for obvious reasons!
Note the arched cathedral ceiling and architecture, presided over by a rearing polar bear. The chandeliers are faceted ice crystals lit with LED fiberoptics (that emit almost no heat) that change color every 60 seconds to mimic the aurora borealis:
Here is the wedding chapel (a podium surrounded by a balustrade, all of ice) which is used for weddings and renewal vows..
There are 5 separate chambers where we found four-poster beds with caribou skin coverings, tables, and other furniture:
An igloo, inside & out
Full-size Knights fighting on horses, next to a huge chess set:
The Ice Bar - all made of ice, including the martini glasses and two vodka luges (the favorite is the fish luge, where vodka is poured in the tail and comes out the mouth at the perfect chilled temperature
Even a fireplace flanked by tables and stools covered in caribou skins:
An article about the Museum, showing the vodka fish luge:
Clear blocks of ice ready to be used for sculpture or building materials, inside the Museum front door:
Steve & his fiancée (this is she) conducted a workshop before we arrived, creating this Ice Maiden. They have created customized stainless steel tools just for ice sculpting. Note the workbench and hanging apparatus for all the tools, all made of ice. This is so cool, in more ways than one!
She proceeded to make several martini glasses while we watched amazed, using the cylinder of ice you see in the first photo, attached to the machine they designed. She knows just when to stop at the base of the bowl of the glass, and start the stem. Note the shape of the martini glass, but it is frosted:
Now she hits it with the hair dryer customized tool, and voila! A martini glass ready to use:
......along with all the others she has made, enough for a party!
CHENA HOT SPRINGS RESORT
(440 acres, 60 scenic miles from Fairbanks, at the end of the Chena River)
The swim in the hot springs warmed us up after the Ice Museum visit.
...followed by a relaxing dinner in the adjacent restaurant, then a drive back to Fairbanks by late afternoon.
There are many other activities such as hiking, horseback rides, dogcart rides, bike riding, a full spa, and in the winter there are skiing trails and Aurora Borealis viewing areas and "Watch" cabins to be close to the aurora viewing space.
KLONDIKE MIKE
In a small cabin outside the hot springs building, we found Klondike Mike (from Skagway, Alaska). A trainer of Iditarod sled dogs, he makes a few "Story Knives" from diamond willow and bone each year to sell. These finance him to go back to the wilderness with his dogs, where he prefers to be, in wilderness down to 50 degrees below zero, north of Fairbanks, in a tent with his dogs.
He has appeared in the movie "White Fang" as numerous characters, and has traveled on cruise ships to finance his preferred way of life. On one such ship, he found his story knives were selling for an unusual reason to the Japanese tourists. A bride is presented with an ornamental knife at her wedding. If her husband proves to be unfaithful, the knife is to be used to kill...HERSELF. Hmmm, what's wrong with THAT picture?
A Story Knife is an implement used by an Eskimo girl to trace stories in the mud or snow while she is telling a story. We did purchase one, and his book "Klondike Mike of Alaska" which he signed for us. We both felt like we'd touched the Real Alaska.
RICHARDSON HIGHWAY from FAIRBANKS south through Delta Junction, Glen Allen heading for Valdez
The KNOTTY SHOP
All over Alaska, we saw these bulbous growths on wooden poles and wood made into fences & railings. We learned that these burls occurred to due arsenic in the ground absorbed by the tree that filled wood cells, then new wood cells would grow around it, get blocked by the arsenic, until it created these growths. It is made into fun and unique items we enjoyed.
The Knotty Shop (6565 Richardson Hwy, Salcha AK) is 32 miles south of Fairbanks on the Richardson Hwy that was advertised as having many items made from this wood. It was closed when we arrived, so we snapped a few photos of the creations out front (elk, cow, Dahl sheep, mosquito - ouch!, bird or another mosquito; rhino?. Perhaps another time we'll get a virtual photo tour for you of the inside!
Every new mountain vista was more beautiful than the last:
Paxton Lake (a real Mirror Lake), only a few cabins beside it for fishing:
Mama & baby moose foraging in the river:
THOMPSON MOUNTAIN PASS
Those postcards you've seen of Alaska? They're REAL.
Wildflowers, mountains, sky. What more could a person want?
Oh, alright, let's add a waterfall beside the road for perfection.
The mountains make one feel small but the heart feels large.
WORTHINGTON GLACIER
(Richardson Hwy approaching Valdez, the world's most accessible glacier)
We both drank in the beauty, it was a profoundly quiet place of peace.
We were able to drive right into a parking lot at the Worthington Glacier State Recreation Site, there is a trail right to the foot of the glacier where people were walking.
WATERFALLS near Valdez
Bridal Veil Falls on the last gorge approaching Valdez. In case you don't realize how large it is, see the NEXT photo:
There was a waterfall on the opposite side of the road too. Breathtaking and refreshing, to say the least. Food for the soul.
An ice worm made of polar bear hair:
(there ARE such things as ice worms, but they are quite small and live in glacier ice):
VALDEZ "Snow Capital of Alaska"
Drastically changed since 9/11 due to the security issues of having the end of the Trans Alaska Pipeline in Valdez on Prince William Sound. No more cruise ships. So it has reverted to a wonderful fishing town, easy to navigate, friendly reception, big homes that's great for raising kids that love snow sports, a refreshing place for both of us.
The employee at the Worthington Glacier State Park shared a photo of bald eagles in her yard in Valdez, this is displayed in the gift shop there.
Okay, nice Chinese restaurant, bad name
Now THIS is how you get around in winter in Valdez
An impressive totem at the Prince William Community College. The carver has made it a goal to place his work in all 50 states.
The VALDEZ MUSEUM, Remembering Old Valdez Exhibit
This museum commemorates the time of the Good Friday earthquake (also called the Great Alaska Earthquake) in Prince William Sound on March 27, 1964, it measured 9.1 Richter. It impacted Alaskan history forever.
Below is the Hinchinbrook Lighthouse Lens which was used at the entrance to Prince William Sound. It has been replaced, now on display here. It has a candle power of 234,000 and could be seen from 22 miles away.
A trunk of diamond willow in the museum:
and again, unbelievably large flower baskets due to the hours of summer sunshine, this one was outside the museum:
The legendary Ice Worms again! This brass plaque is: Alaskan Ice Worm, Valdez Glacier, 27 feet long, 1947:
Okay, I'm not scared of this old SHARK jaw. Alaskans never miss an opportunity for a joke.
MAXINE & JESSE WHITNEY MUSEUM, Valdez
Home of the largest private collection of Native art, artifacts and mounts in the world. The Whitney's came to Alaska in 1947 and spent their lives traveling & living in remote areas, assembling this amazing collection. I captured what I could though there was much more.
A spectacular pair of polar bears near the entrance (101" high, Record Class, 1200 lbs, taken March 1970 north of Diomede Islands), a full mount bull moose (8' at antler tips, 8'4" long), also wolverine, musk ox (58" at shoulder, 76" long, exceptionally large with trophy class horns), and arctic wolves in the first room:
A moose hide painting by L. Thimme showing Reclamation dated 1913, and Mt. McKinley using burn technique similar to wood burning:
A sled dog team pulling a bearded seal on a sled (named Skipper and Tonto, believed to have been part of the original Iditarod sled team bringing diptheria serum from Anchorage to Nome in 1925); two walrus skull, mandible & tusk sets, and associated horse fossils of leg bone & hooves:
One of Heidi's favorites, a mythical creature carved of whale bone:
The Paul Kulik "Transportation Collection" to document the evolution of travel in Alaska which includes a baleen ship (actual ship "Bear"), dog sleds, Jenny Biplane, Lockheed L13 Lodestar, N4642U Cessna 180 from Talkeetna Airways , NC-8419 Wien Airlines, prop plane Winnie Mae (Lockheed) flown by Wiley Post with Will Rogers, crashed in 1935 near Barrow AK, Alaska airlines 727 jet, N747 Pan Am jet, 107 (AIA, Hercules C-130), N13122 Interior Airways (Widgeon), RAAN19906 Reeves Aleutian prop lane, Reeves Electra (Aleutian), N905W Wien Air Alaska, Merric Helicopter (Fairbanks), and a snow machine, among others:
Seal hide with ink & wash montage (central scene of an Eskimo with sled and slain polar bear, and 7 outer scenes depicting village life), by Judy Pelowok, Savoonga
Museum quality Eskimo facial portrait casts (plaster with fur for hair, glass eyes), custom pieces:
Diorama of drum fest (2 drummers, singer, dancer on baleen platform), and many walrus tusk carvings & cribbage boards:
Many animal and Eskimo carvings to see, and billikins:
and mythical figures with fierce visages of religious significance, we conclude:
Walrus oosiks with carvings:
Moose Antler chairs (4 full sets of antlers and gut webbing), and an exceptional fluorite specimen:
We recommend this as a must-see if you ever get as far south as Valdez where this collection resides.
HALIBUT FISHING
This was a cool photo till we found out these were made of RUBBER.
Though we did not go out fishing for halibut, this was almost as fun...watching them bring the day's catch in wheelbarrows to the floating dock.
An interesting hairstyle & earrings:
The other fishermen cleaning their catch (halibut and other species):
A great reminder!
A view of the colorful marina from our restaurant:
TOTEM INN & Gift Shop
A real haven for us, due to the friendly reception (thanks, Renee!), great prices and Alaska comfort food surrounded by impressive Alaskan decor, we recommend it to anyone staying in Valdez. Here's a link with more details:
http://www.toteminn.com/dining.htm
The dining room has museum quality mounts of musk ox, walrus skulls with scrimshaw tusks, walrus tooth necklace and much more, for display only:
Woolly mammoth ivory carvings on woolly mammoth leg bone
Woolly mammoth tusk scrimshawed with woolly mammoths
Buffalo horns, and buffalo carving on horn
Glenn's favorite, a polar bear on one level with 3 walrus below "sea level", the base is most likely whale bone
The gift shop was very upscale, we thought you'd appreciate seeing some of the ivory & bone carvings with the prices:
A spider crab, Heidi's favorite
Ivory halibut carving
Eskimo diorama showing trouble in the making with the snagged line and a seal coming up for the fish!
Ivory Saber tooth tiger on woolly mammoth tooth
Woolly mammoth carvings out of the woolly mammoth teeth
A group of whale carvings from whale bone
Musk ox carving from fossil whale bone
A puffin carving of ivory that is inked with color
Killer whales from whale baleen
Ivory pairs of dice
Ivory groupings
Whale bone box
FOURTH of JULY FIREWORKS in DAYLIGHT at MIDNIGHT
The noteworthy fact about watching the fireworks on the Fourth of July in Valdez was the fact that it's still light at 11 p.m.
The best part was really the bonfire...
Now THAT's a bonfire!
BROWN BEAR, BUNNY, VALDEZ
Right beside the main road into Valdez, here a little cinnamon brown bear was making his way back to his cave in plain sight...
and a black bunny right in town, hopping past our motel:
PIPELINE CLUB, Alaska Pipeline wall piece
We stepped into this restaurant to see about dinner. There we found a gorgeous piece of the Alaskan pipeline cut into the state of Alaska, one of the best we've seen. The owner not only gave us the background on this piece, but informed us that his restaurant/bar has the dubious distinction of being the place the Exxon Valdez captain Joseph Hazelwood had a few drinks before going to work, March 24, 1989. The world will never forget the oil spill that changed the lives of the people in Alaska forever.
RAVENS
Two ravens cawed to each other from a light post. Ravens are often used as a theme carved in Native Alaskan totems and masks. We learned to look for them and welcome them. They were a fitting & fond farewell to our good times in Valdez.
VALDEZ back to ANCHORAGE, Mountain views
A great spot of color in the mountain scenery, the red car brightened our trip, the views of the Wrangell mountains continued to be breathtaking
Yet another glacier to view fairly close.
The weight of the glacier pummels stones to pieces and to powder which causes the brown color in the water from the sediment of crushed rocks. Here you can see where the glacier has been. Some rocks stay in one piece, though you can see how fractured they are, and they fall apart at the touch of a fingertip. It was ENDLESS addictive fun to do so. Another car load of men joined us, and couldn't help exclaiming themselves to be Supermen to be able to break rocks (give me a break!)
I don't think I want to know the significance of the red glove...
Lo and behold, across the road from this rushing glacier river we see the tiny Chickaloon Post Office:
WOLF COUNTRY
(July 5) The wolves were quite lively, only a few "posed" for their pictures. Healthy creatures with piercing eyes, we hope the owners are able to get the larger enclosure they need for the 50 wolves residing here.
Sean Penn recently used the wolves in the making of a new film that will be out in 2007 entitled "Into the Wild".
On the Glenn Highway between Glennallen and Anchorage.

One friendly wolf got the dog biscuit the owner (behind Heidi) asked her to hold in her teeth before Glenn could snap the picture

Beautiful black wolf

Blind black wolf

Brown wolf

Brown wolf

Brown wolf

Gray wolf

White wolf

This is an older wolf, around 13 years

This one had gotten loose and into a fight with another, hence the nick beside his eye

This was the moulting season, some lost their winter fur sooner than others...

Their colorful pansies were a welcome sight:
This is a BLACK WOLF HEADDRESS made with the full wolf skin and the head, without the teeth. Here Glenn is trying it on where we first found it, at the Saturday Anchorage outdoor market:
We purchased it when we returned to Anchorage, before we left. It is so lifelike we have it on our living room rug, it appears he will stand and come to us any moment (and scares the bejeebers out of every friend that visits:
Other wolf hats available from our source in Anchorage, not the full fur, 2 photos of each:
Friend Harry enjoyed his retirement gift of another Black Wolf Cape we acquired from the same source in Alaska, a special gift to a special person:
ALASKA UNIQUE (Anchorage)
Here is a virtual tour of one wall of the last ivory carving store we visited before turning in the rental car, to fill our need to see yet more of these beautiful works of art. These folks also maintain cabins & a gift shop in the town of Serling that displays items for sale.
Carvings of Eskimo and animals, pieces with great movement and expression, using walrus ivory, whale bone, elk antler, whale vertebrae, soapstone:
Many masks, a blanket toss diorama, also a woolly mammoth, and a raven on a vertebrae (which is now Heidi's)
Other Native Eskimo activities caught by the artists, a delight to the eyes. We loved the mitten-over-face figure on the far right:
Whale rib carving, and whale shoulder blade cutout:
OTHER OBSERVANCES
For those looking into baleen baskets, here is an example of an undesirable baleen basket (loose weave, uneven shape, top does not fit, baleen is dull)

Moose crossing sign, an active area for crossings, many have been killed

A tiny WOVEN GRASS BASKET, these are very labor intensive and hence expensive, rightfully so.
THAT LAST PACKAGE!!
Lest you think our trip was all fun & games, this huge whale vertebrae art piece (and 2 smaller vertebrae piece artifacts) stole the last 4 hours of our time in Alaska.
We bought two wardrobe boxes from Office Depot, Glenn put them together on their sidewalk using untold amounts of tape, bubble wrap and peanuts, then found it was too large for them to take via UPS.
We had to drive to the airport and send it FedEx in our small sedan. Glenn is a person to make things happen!
TURNING IN THE CAR
We figure at least a pound of bugs remained on the front bumper, we intended to run the car through the wash but rant out of time
The best folks to deal with when renting a gently used car. Great price and service with a friendly smile from Cheapwheels Rent-a-Car in Anchorage (Spenard Road near the airport). They even had a large home for rent they offered for our next visit. It doesn't get any better than this. A fitting end to a memorable trip.
Table of Contents on Page 1
Click to: Alaska Page 1 Page 2 Page 3 Page 4 Page 5 Page 6 Page 7 Page 8 Page 10 Page 11 Page 12