ANIMAL ITEMS:
JEWELRY ITEMS
FOSSIL ITEMS
CLOSEOUT SALES:
ROCK ITEMS
OTHER COOL STUFF FOR SALE
HUMAN INTEREST
FOLLOW us on TWITTER for special DISCOUNTS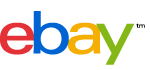 You are on Alaska Page 7
Click to: Alaska Page 1 Page 2 Page 3 Page 4 Page 5 Page 6 Page 8 Page 9 Page 10 Page 11 Page 12
TABLE OF CONTENTS is on Page 1
ALASKA, BARROW TRAVELS
(Continued)
WHITLAM ADAMS
Ivory & baleen carver
We went again to Whitlam Adam's house, an elderly Native Inupiat, where he lives with his daughter. He shared his newest works with us (baleen boxes, jewelry, a baleen ship, a polar bear lower jaw below an Eskimo in a kayak):
He took us up to his workroom on the 2nd floor where he has a well lit studio with a huge picture window where he works.
He showed us a walrus head mount he planned to scrimshaw soon:
He signed a piece of whale baleen with a polar bear etching for us
His work room adjoins an enviable power tools room:
The big picture window overlooks a Native cemetery where you see a pair of whale bones erected over the famous Charles Brower grave site. A beautiful and serene view.
HERITAGE CENTER

One of many visits to the Heritage Center (also see the July photos, next page), these are additional of things not photographed before...the bowhead whale in the main lobby, a central figure in the lives of the Inupiat people here, and a colorful poster of a whale hunt:

A male caribou skeleton:

The male ringed seal skeleton, both animals are important food sources for the people of Barrow

An impressive walrus tooth necklace, yes they also catch walrus:

3 polar bears feeding, on a whale vertebrae disk

Caribou ivory carving

2 drummers, 2 dancing figures

Dahl sheep ivory carving

The snowy owl for which Barrow draws many birdwatchers

Artifact Whale amulet (dated 1920), and a Christian cross amulet

HUGE Polar bear fur mittens at the gift shop, price below:

Yes, that's $720

Another pair of polar bear mittens in the museum for display only

Bust of Inupiaq in what appears to be whale shoulder bone

Seal skin & wolverine fur coat, gorgeous

Artifact Baleen sled

Artifact Snow goggles of ivory and baleen

Baleen ships, by Whitlam Adams

Two of the most helpful new friends we met there in the Gift Shop, Annie (a children's book illustrator of the book Whale Snow, among others), and Robin (a valuable worker for the ECHO grants people, and a friendly & patient friend who assisted us with our many questions about the Inupiat people. It is clear they have the Inupiat peoples' best interests in mind. Good people):
NARL College & Research Building
We discovered the NARL buildings connected to the university (built by the Navy, now used by world scientists and university students) that have a great cafeteria and stomped the hallways reading about all the studies being done on the whales, bird flu, global warming, etc. They have a huge bowhead whale skull displayed out front.
This whale (as the sign says, among other interesting facts) was 51' 5" long, caught in 1987, weighed an estimated 100,000 pounds +, it took 14 boats to tow it in. Some kind of record!
A Beluga Whale skeleton, now on display in Point Lay. This photograph is in the hallway of the NARL building
BIRTHDAY
By the 19th Glenn arranged an early surprise birthday dinner at Pepe's Mexican Restaurant with our new Native friends, what a special birthday to see them all smiling at us around one big table.
David and Clara even tried on Glenn's goofy wig that he bought at a local shop:
Clara in her beautiful coat, with Angela:
Unforgettable. We brought home lots of phone numbers and email addresses to keep in contact, and we'll track down the rest of the artists we heard about and lists we got, on another trip or two. By the end of our stay, folks were waving to us from pick-ups driving by, yoo hoo-ing us from down the street, in the grocery store. It was a wonderful feeling. In fact, the local radio station has a Birthday Hour each day on radio & TV, and Clara called in to wish me a happy birthday on the night of the 20th. How special is that? I will never forget this birthday as long as I live.
Though Glenn takes the cake for scary guys wearing this wig, and in his full beach gear:
PATKOTAK FAMILY

Carvings, and new bone & baleen

It's funny how we connected the dots on three people. We met again with Genelle Patkotak Okpeaha and her family that we bought baleen etchings from, and we invited them to our hotel room to give them sharks teeth and buy from what they brought (ivory carvings, jewelry).

Here is Genelle holding a lovely necklace made of walrus teeth with a huge polar bear tooth for sale

And Genelle with her son and husband, rightfully proud of their jackets with the family name. They caught the first and largest whale this season:

Genelle's dad is a renowned whaling captain Simeon Patkotak (below, holding an oosik with artwork on it).

We saw whale bones outside one house, Glenn wrote it down and we stopped there on Friday before we left. It turned out to be Genelle's Dad Simeon's house. He was so hospitable, shared some interesting stories and a religious testimonial, and invited us to take photos of the bones & baleen that he sells to artists.

Caribou antlers, whale vertebrae & rib bones

Fresh whale vertebrae that will cure over time

Sheaves of baleen

Whale vertebrae on the left, baleen on the right

Walrus skulls

Whale vertebrae that are now ready to sell to artists
ETHEL and MARY
We bought 2 exquisitely soft chinchilla furs from the fur place with Mary's help (she was clerking at the Fur Shop), here's Mary with Glenn when she brought a lovely poem and a sample of fabric to our hotel room:
and had Ethel sew them on the collar of my coat, boy did that make a warm choice for walking on the beach. Plus, we made fast friends with Ethel:
The next morning in the airport terminal, here's Simeon!. We greeted him and asked why he was there. He was seeing off his daughter and her son to the doctor in Anchorage - Ethel! Ethel is Genelle's sister, turns out also that Ethel is quite a renowned singer and has several CD's (link below).
ARCTIC WATER, WHALE BONES
We also brought back samples of crystal clear Arctic Sea water:
Rough waves on the last night threw huge whale skull bones high on the southern end of the beach. We were astounded at the power of the waves to hurl these heavy bones. These had been returned to the ocean for the hag fish to eat remains of meat left on them from the whale hunt, after the birds and bears had finished with them:
The pipeline was clearly visible from the airplane as we flew from Barrow to Prudhoe Bay for a stop-off on the way back to Anchorage
ANCHORAGE AIRPORT

ALASKAN CARVINGS DISPLAYS

One of the finest museum collections we have ever seen at an airport. Display only, not for sale. Enjoy!

Eskimo activities

Dancers

Seals, totem, walrus and blanket toss diorama

Eagle ivory knife, geese, swan, loon, puffin, arm of a seal intestine coat

Beautiful carved ivory serving spoon, seal intestine coat, cribbage board walrus tusk and another walrus tusk

Native diorama of food cache building, Eskimo skinning seal and stretched seal hide, kayak, on antler

Eskimo pulling kayak with seal bladder float

Fantasy long-necked polar bear Ulu knife

Overview of the above 4 photos showing the whole display case

Whale skull with bone face carving, front & back

Eskimo, walrus and polar bear bone carvings; also whale skull carving from the side, and close-ups of the bear and walrus

Eskimo doll cleaning seal intestine to make waterproof jacket

Full sized Drum

Superb bear shaman made of whale vertebrae

3 link chain ivory human figure, on whale vertebrae disk

Beluga and bowhead whales, graceful swans, Eskimo pulling kayak, baleen basket

Grass and baleen baskets

Expressive walrus carving (by Ricky Kuzuguk), and otter carving (Aaron Oseuk), of whale bone

Whale bone mask with labret (lip plug decoration) by Frd Nayokpuk of Shishmaref

Ceremonial robe, typical of Tlingit style, Southwest Alaskan coast

Carved seal head with whiskers, I believe it is made of wood

Bear and walrus, whale bone carving, by Rudolph Noongwook

Primitive human figure with enlarged head, hunting seal, made of whale bone

and

Whale bone mask with labret (lip plug decoration) by Rick Seeganna
Eskimo dolls in various types of dress
ARTIFACTS shared by a fellow collector
Hair combs

Ivory spoons

Ivory sled runner

Bear figurine
Harpoon head

Hand bowl

Primitive adz

Ivory sled runner

Extremely large whale shoulder bone, Glenn beside it
FALL WHALE HUNT PHOTOS
September 2006
(Courtesy of Lisa in Barrow)
We came home in October to fields of cotton in South Carolina, quite a culture shock
AUGUST 2007
Glenn in his new sealskin-beaver Alaska hat, a gift from friend Doug in August 2007, Glenn tried it on in the 105 degree South Carolina summer heat to show him his thanks for the gift, he's taking it along for our October 3-16, 2007 trip:
BARROW, ALASKA
(July 2-3, 2006)
"Top of the world", far above the Arctic Circle, the furthermost northern point you can be in the United States, accessible by plane, boat or barge. Here we are between two whale ribs overlooking the Arctic Sea.
These photos were taken on our 2nd day there, temperature was in the warm 30's:
But the day before it was closer to zero, cloudy & windy, the ice still against the shore. The amazing power of wind actually broke the ice away from the shore overnight, the actual start of their Spring:
POLAR BEAR
sighting at Point Barrow (Nuvuk)
On our second trip out to the Point on July 3, far beyond where the tour buses can go, our experienced guide Bunna spotted a large polar bear near the bone pile the Natives leave for the animals to scavenge. We first knew he had seen the bear by his gasp, then "I love my job". We all sighted him through binoculars, and took photos and video as long as we could keep him in sight. The best part was that he never knew we were there.
Bunna put his own handprint beside this polar bear's paw print. Small by comparison.
A stunning experience that is difficult to put into words.
Other sights at Point Barrow (Nuvuk):
Ice build up on the shore (remember this is July 2-3, a hot summer for almost everyone else)
Buttercups blooming (weather is near zero with a strong wind, yet these delicate flowers thrive):
Seal backbone and arctic fox fur, remains of polar bear meals:
Whale bones
A series of dumpsters they call The Bone Pile at the Point, where the polar bears come to eat the remains, far from town:
Glenn and Bunna looking for polar bear. A bone marker in the background, and up close:
A formation of dirty ice that Glenn was SURE was a seal. We never found out for sure till we came home and viewed the photos. Darn! Nature can be cruel. Almost as bad as bending over on Myrtle Beach to pick up a fossil shark's tooth, only to find it is a piece of shell pretending to be a shark tooth.
Here's Bunna and his beautiful wife Eva & son Edward, and with the owner Fran Tate, at Pepe's North of the Border Mexican Restaurant:
And Bunna, doing what he loves, 4-wheeling out at the Point, looking for polar bears:
INUPIAT HERITAGE CENTER

An appropriate place for sharing the cultural history of the Eskimo people from Barrow

Inside the central room at the Heritage Center, native artists set up tables to sell their work.

We purchased this baleen boat from a friend of Whitlam Adams who made this beautiful item

Artist Perry Matumeak has a distinct style of etching the baleen in a geometric fashion that is wonderful. We bought this piece.

Elder Bertha Leavitt is 94 years old, a highly respected woman in Barrow. I purchased the seal skin yo-yos and stuffed seal toy from her. As always, I requested permission before taking this picture.

Genelle Okpeaha has been etching baleen for about 9 months. We bought several pieces from her.

Here Genelle is etching a wolf roarer of baleen (like the bull roarer you see in Crocodile Dundee that makes a roaring sound when swung in a circle around your head)

The next day, we find her etching another polar bear on baleen. We bought this one too. She is a very sweet and friendly person and an excellent artist in her own right.

Photos of some of the handiwork, tools, artifacts and stories at the Heritage Center
An exceptional carving in whale bone, a scene of Eskimo life

A polar bear carving from a jaw, and other ivory carvings

Whale, bird and walrus carvings from whale bone

A perfect whale ear bone scrimshawed with a whale, and a baleen ship
A delightful pile of whale, walrus & polar bear carved from one piece of ivory

A graceful owl totem, appropriate for Barrow "The Place Where they Hunt Snowy Owl"

Eagle feeding young, carving in ivory on a vertebra

An exquisitely made PARKA of squirrel, calfskin, wolf & wolverine (apologies for the dim light)

"Death Pill" made of coiled baleen used to catch wolves, wolverines & bears before guns

Water bag made of recycled Tundra Swan feet

Seal scratcher used like a turkey caller to attract the seals to be caught

WHALE KILL PHOTOS
Pictures of a whale kill at the Heritage Center, carving the carcass into strips the size of the wooden sleds to be hauled to their homes and stored in their freezers or ice cellars. Before you judge these people for killing whales, remember that other peoples look down on Caucasians eating cow! These are a subsistence people and they fill a quota they set for whales to be caught and use as much of it as possible. They also share with neighboring villages that may not have successful hunts.

Here are some of the meat sleds we saw in the yards around town that matched what we saw in the photos:

The Inupiat people (Native Eskimos of Barrow) have a high respect for the animals they take. There is no sound of joy while a whale is being taken, only after its death. Harry Brower, Sr. in his book "The Whales They Give Themselves" is quoted here:

The respect for the whale extends even to how the whale meat is stored. The ice cellar to preserve the whale blubber (maktak) and meat is dug down into the permafrost. Each year the walls are scraped clean and re-lined with fresh show.

DANCE

Traditional drumming performed by the men (note the flat drums), dancing by the young women, chanting by Jane Brower, at the Heritage Center in a side room. This is performed for the tourists (we paid the fee and slipped in the back to watch), but I'm sure this is great practice for them before they dance for everyone at the festivals.

OTHER VIEWS 'ROUND TOWN

The middle school with a bowhead whale skull at the entrance

A beautiful red moss growing beside an Asian restaurant

A super indoor sports center. The Barrow residents particularly love basketball

Typical Barrow truck from driving the gravel roads:

Now THIS is the way to travel.. snow tractor tank!

An assortment of snow machines, four wheelers & trucks adapted to Barrow needs

Typical home in Barrow. Note the whale flipper bone as decoration

...and the barrel of baleen in front of this home

A giant whale jawbone next to Joe's house and boat

Our hotel, the King Eider, was quite comfortable, the first hotel where we had to take our shoes off inside the door

Hunting boats:

Fish camp towards Point Barrow, rougher shelter like camping

Okay, so we found PALM TREES at the top of the world---made of WHALE BALEEN

The famous Mexican Restaurant Pepe's, home of the famous Polar Bear Club, run by its well known owner Fran Tate:

Even the Nasa Astronauts wrote Fran from the Space Station "what's the delivery charge?" You've still got the best Mexican food in the universe!

Barrow post office, this one's for you great guys at the Carolina Forest post office that handle our thousands of packages - Sam, Becky, Shirley, Vinnie, James and Annie - we've been to the top of the world to mail a postcard to you...

A dead seal in front of this home will be dinner soon. This is similar to deer hunting in the Midwestern U.S., but without any attitude of trophy hunting.

The women choose to prepare the seals because they have a finer way of carving the meat. If the esophagus is nicked, for instance, digestive worms that live there would invade the meat and ruin it.

Pre-Fourth of July festival with great food & games, a great time to get together. Note the beautiful parka hand made for the little girl:
JOE'S MUSEUM

Joe has lived in Barrow for many years now. He currently works at Pepe's Restaurant and used to deliver water to many households by truck, known fondly then as The Water Boy.

His 2nd floor apartment across the street looks like it could hold a modest collection of Barrow tools & artifacts (WRONG). It holds a treasure trove of these PLUS numerous taxidermy animals...more items than we have seen collectively at 4 museums including the Heritage Center. (He could use a minimum 10,000 square foot building to properly display what he has). He purchases these from the Inupiat people here in Barrow (stating definitively that NONE of it is for sale).

He is the guardian, caretaker & collector of these pieces of Barrow history that are truly special to him and to the world. The Smithsonian has visited many times, as have many celebrities. But no one will get past the killer guard dog without Joe there. Here is the sign at the top of his stairs, you'd better believe it:

The tall baleen is set up with markings like a sundial for determining when certain migrating birds will be here or in other parts of the country, based on the shadows that are cast upon it. Visiting scientists set this up on Joe's porch, it is extremely sophisticated.

CARVINGS & ARTIFACTS
Walrus tusks scrimshawed & cribbage boards, and oosiks
Ivory masks, animal carvings

Ivory billikins, masks & animal carvings

More ivory carvings

Woolly mammoth teeth, artifacts

Whale ear bones, artifacts

Eskimo games, baleen basket and bone masks

Oosiks, walrus skull, woolly mammoth tusk

Artifacts, vertebra

Bird skulls, artifacts

Tools

Teeth, Artifacts

Hair combs, scrapers, harpoons

Huge baleen basket

Two gray whales that were rescued in Oct. of 1988 photograph, bone masks

Drum, mask photos, baleen carvings, polar bear photos

Whale ear bones, ice testers, other artifacts

Ancient skins & tools

Tools

Net, axes, oosiks

Tools

Bone carvings, more tools

Superb photo of polar bears in Barrow

Walrus skull

Some of the largest baleen we've ever seen, notice the quality of scrimshaw work
Fossil tusks & vertebrae

Tools

Tools

Tusk carvings, numerous tools

These tools are in his kitchen in display cases atop the stove & countertops not needed for cooking, as he eats at Pepe's
Combs, teeth, oosiks

Harpoon tips, teeth

Harpoon tips

Assorted whaling tools, note the coffee cup to appreciate the size of the display case

TAXIDERMY ANIMALS
Huge musk ox

Arctic fox, Dall sheep horn carving

Mountain goat

The best critter of all, his cat named Homeless is posing for our attention, quite alive, I might add.

This IS the polar bear used in the old Coke commercials:

A wolverine overlooking his kitchen

Porcupine

Various bones at the feet of a full sized Elk

Ermine in his kitchen

His favorite one-armed ermine

Wolverine

Wolves
TABLE OF CONTENTS is on Page 1
Click to: Alaska Page 1 Page 2 Page 3 Page 4 Page 5 Page 6 Page 8 Page 9 Page 10 Page 11 Page 12