ANIMAL ITEMS:
JEWELRY ITEMS
FOSSIL ITEMS
CLOSEOUT SALES:
ROCK ITEMS
OTHER COOL STUFF FOR SALE
HUMAN INTEREST
FOLLOW us on TWITTER for special DISCOUNTS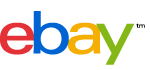 You are on Alaska Page 8
Click to: Alaska Page 1 Page 2 Page 3 Page 4 Page 5 Page 6 Page 7 Page 9 Page 10 Page 11 Page 12
Table of Contents on Page 1
ALASKA Travel Photos
June 21 through July 8, 2006
(first half of trip)
Due to the life-changing experience of Alaska, this entire page is devoted to what we saw, found and experienced, in an effort to convey the essence of this spectacular state with its unique people and ancient culture.
We travel not as tourists but as educators and travelers, bringing back many things to share, insights from those we have met, and artwork. We made a photo journey for you, and learned so much about the Alaskan residents who moved there, and the Native people and cultures who have lived there for centuries of generations, they are all in our hearts.
SUMMARY OF ALASKA ITINERARY
Having daylight almost 24 hours a day was strange but we got used to deciding when we wanted the room dark to sleep. Now it's hard to get used to darkness without a choice again back here in South Carolina. We didn't take a scheduled boat cruise or tour as we hate being locked into anything with a schedule (let's say we live outside the box).
So we flew to Anchorage, (as it was also a buying trip) we found our source and bought dozens (probably 200) of ivory and fossil bone native carvings, took the 26 glacier boat cruise from Whittier (worth it), the Saturday open air market where we bought many things and tried salmon quesadillas (wonderful), we drove to Talkeetna (cool town), stayed at the Talkeetna Lodge (lovely) and flew around the summit of Mt. McKinley and landed on the Ruth Glacier and walked around (definitely worth it).
Drove to Fairbanks (great University museum there of art, fossils & wildlife taxidermy), drove northeast to the Chena Hot Springs and saw 8 moose along the road, close-up, great hot springs to swim in, and an even better Ice Museum there),
Flew to Barrow (the top of the world, see page 2) where we were guided by a truly inspired and knowledgeable native to areas the tour buses can't go and saw our first POLAR BEAR, learned much about Native life there from our guide and the whale & seal hunts, bought baleen carvings & a baleen box from the Natives, attended the Native pre-Fourth of July festivities there in total sunlight. Barrow was a profound highlight for us, getting inside the lives of the native peoples there.
Flew back to Fairbanks, drove to Valdez (the most spectacular drive of all, right to the foot of the Worthington Glacier), watched the halibut boats come in with their catches from Prince William Sound (up to 300 pound halibut flounder (!!); saw a young cinnamon brown bear alongside the road; a memorable town), Fourth of July fireworks in almost full daylight at 11:30 p.m. (!!), then back to Anchorage, stopping at Wolf Country with 50 wolves (plus around 6 museums visited throughout the trip).
ANCHORAGE, ALASKA
June 22, 2006
We started in Anchorage at the Visitor's Center where the largest Jade rock, 5114 pounds! (the state gem) is found, as well as some gorgeous cabbage flowers. Flowers are started in greenhouses, then FLOURISH in the near 24 hour daylight in the summer months, as we were delighted to find:
At Stewart's Photo, there are MORE than just cameras for sale. In the back room is PLENTY of Jade to be found for sale (how much do you want?):
At GRIZZLY'S, a souvenir shop in Anchorage, we found a fearsome TUNDRA SNAKE taxidermy..oooh I'm scared! (not):
Then the rare Deer Leopard Boar hybrid:
(as if Alaska needs more animals. Alaskans delight in creating yet more to amuse the populace. It works!)
Also a REAL sealskin that is used as a float bag. (Please remember that marine mammal products are only caught by Alaskan natives and made into something useful, eaten, the small parts remaining are returned to the sea)
A lighthearted sculpture in a plaza of a bear and raven:
and whimsical sculptures in another plaza in Anchorage:
CHOCOLATE WATERFALL
South of Anchorage, at the ALASKA WILD BERRY PRODUCTS store 3400 pounds of real Guittard chocolate made into a liquid waterfall 20 feet tall
and, as mentioned above, the flowers grow like crazy in Alaska, due to the almost 24 hour sun in summer. Here's proof:
ALASKA MINT
The kind folks that showed us through
A worker in the mint at the back of the store
One of the most impressive stores we were to visit (we went to all the other gold stores, and this one is head-and-shoulders above them), the Alaska Mint in Anchorage not only had a wide array of gold nuggets and jewelry in gold, gold-in-quartz and even in black quartz,
but a fine collection of Alaskan Native work - whale baleen baskets, baleen ships:
Many ivory items such as totems, ivory crab, cameo, ivory ship, scrimshaw tusks & whale bone Native Alaskan carvings too:
This ship's sails are made of seal intestine, the hull of whale bone, the masts of baleen:
MUSK OX QIVIUT PRODUCTS
This rare Arctic animal, the musk ox (survivors of the Ice Age, it lived alongside the woolly mammoth in generations past), became extinct in Alaska due to over-hunting (they would make a protective circle when threatened and were shot one at a time, unfortunately, easy prey for man). So in 1964 a herd was flown into Alaska by John Teal Jr. to provide a supplementary income for the native peoples, settled in Palmer AK on a farm. The herd was tamed enough to be able to comb out their inner fur (called Qiviut, pronounced "ki-vee-ute", it means "underwool" in the Eskimo language) in the spring of each year when they naturally shed. Photos of the combing below, courtesy of the Musk Ox Co-op:
The softest scarf I've ever bought:
Qiviut is one of the rarest, finest & warmest fibers on earth, 8 times warmer by weight than sheep's wool. This is painstakingly knitted into beautiful, non-scratchy, lightweight scarves, stoles, vests and hats that are sold to benefit the Musk Ox Farm which is educational, and the Alaskan Native people who make these amazing items in their villages using signature knitting patterns (dancers, harpoon, butterfly, diamond, star, and Wolverine mask designs). Here is a photo of one of their remote villages where the knitting is done:
This is not wool and so they can be washed without shrinkage. And best of all, it is a renewable resource from a living animal that is not harmed in the process. Here is the OOMINGMAK Musk Ox Producers' Co-Operative store in Anchorage where they are sold, you can watch the skilled women knitting right there. "Oomingmak" is the Eskimo word for the musk ox, which means "the Bearded One".
Here's a link to their site showing more info & products:
http://www.oomingmak.com/store/index.cfm?target=About
MUSK OX FARM, Palmer
(north of Anchorage on the way to Fairbanks)
In a beautiful meadow with a mountain view is the musk ox farm. Many volunteers care for them with great affection and handle the walking tours, which makes for a meaningful visit. They are knowledgeable and very fond of their charges, which all have names. These 1st four photos are courtesy of the Musk Ox Co-op:
Ooh, guess this critter didn't want his picture taken?
But this one sure does! (Courtesy photo, Musk Ox Co-op)
They prefer the winter cold, as their thick fur keeps them warm, as opposed to summer when they try to find a cool wallow of dirt or mud to cool off:
Speaking of fur, here's Glenn at the DAVID GREEN & SONS FURRIER in Anchorage.
He is TRANSFORMED into a true bush hunter by a wolverine hat and a fur coat. The last picture is Glenn with the furrier that makes this exquisite wearable art, Arnie:
And the black mink SWEATER COAT from Denmark that Heidi had NO intention of purchasing till she tried it on:
What makes it so unique is that it is made with strips of mink fur, woven through a wide weave waffle material, then the strips of mink are turned with a drill and sewn to the waffle material.
It makes the sweater SO lightweight yet warm, we have never seen the likes of it before or since. You will see Heidi wearing it in several photos during the Alaska trip
WELLS FARGO BANK, ALASKAN HERITAGE MUSEUM
In the Wells Fargo Bank in Anchorage is an Alaskan Heritage Museum of Native art work and tools. Glenn extensively video-taped the impressive artifact collection which is not shown here.
We collect Joe Blatchford's work, here is more for you to enjoy:
A matched pair of walrus tusks scrimshawed by Joe (top 3 photos), followed by close-ups of both (3 photos for each):
more of his work on walrus ivory of a sled dog team & an Iditarod race, in color:
Joe Blatchford also carved a large piece of woolly mammoth tusk that Glenn remembered from the first time he met Joe back in 1995. They did not have it on display but Artemis BonaDea, Curator, brought it out at our request:
Another tusk Joe Blatchford scrimshawed showing Christian scenes such as the Crucifixion, Last Supper and Nativity:
| | | | |
| --- | --- | --- | --- |
| Fully carved tusks showing seal, walrus & halibut, from another Native Alaskan artist: | A fully 3 dimensional killer whale in walrus ivory tusk | Have you ever seen a bowl made of fish skins with the fins still attached? Well here it is! Plus a baleen basket with an unusual theme of a Dall sheep atop | A sled dog team on ivory, by Mary Seppila of St. Lawrence Island. We proudly have two of her sleds in our own collection. |
| One of the largest baleen baskets we found here, top quality work: | And another basket of lighter colored natural baleen which is more rare than the dark color: | A detailed ship of ivory | This spider crab in ivory is so realistic it almost crawled out of the showcase! |
SALMON FISHING near THE BRIDGE RESTAURANT, Anchorage
Right within the Anchorage city limits, this river was popular for salmon fishermen, in view of The Bridge Restaurant:
OUTDOOR SATURDAY MARKET, Anchorage (June 22)
Probably the best fair we've attended, from new foods and great art work to just plain fun:
Sweet corn!
The National Anthem was played at the start of the outdoor fair, a reminder that this wonderful country is also one of our United States.
Here is where we bought the huge walrus oosik, we found him to be a gentle and humorous seller

Halibut quesadillas & taco stand

Salmon quesadilla we shared

Burl wood boxes hand made by Leng Woodworks, unusual! We bought three.

We bought from Native Craft at the market, indigenous work of several artists
At the ULU (knife) FACTORY in Anchorage, we saw how the handles were laser burned with a special machine, this was more fascinating to us than the rest of the store:
Here is an example of an Ulu knife we purchased elsewhere (they are very useful, we saw them everywhere in Alaska), the handle is an artifact ivory ice tester:
Table of Contents on Page 1
Click to: Alaska Page 1 Page 2 Page 3 Page 4 Page 5 Page 6 Page 7 Page 9 Page 10 Page 11 Page 12