ANIMAL ITEMS:
JEWELRY ITEMS
FOSSIL ITEMS
CLOSEOUT SALES:
ROCK ITEMS
OTHER COOL STUFF FOR SALE
HUMAN INTEREST
FOLLOW us on TWITTER for special DISCOUNTS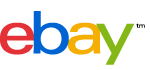 You Are On: About Us Page 1
Click To Go To:
ABOUT US
(new monthly photos below this paragraph)
Follow us on Facebook! We post new photos before they are on the website, link below.
WE CAN EXPLAIN THE WEIRD STUFF! REALLY!
Photos above are: Glenn and Heidi Reed in front of their home; Framed butterflies from Peru (not for sale), Glenn's "Grand Poo-Bah necklace made of real Moose Poop, A Great White Shark head mount (sold), a fossil whale vertebra carved in Barrow, Alaska, Glenn with our 8.5 foot tall extinct Cave Bear Skeleton from Romania (bear for sale, you guess which one!), and Glenn and Heidi in the midst of their Dinosaur Family in their backyard.
~~~~~~~~~~~~~~~~~~~~~~~~~~~~~~~~~
Glenn Reed used to have a shop in Myrtle Beach of shark and marine related items. He closed the shop in 1994 and "went walkabout" with Darel, his beloved wife, for the remaining years of her life with M.S., meeting Heidi Lee who had been doing arts & crafts shows with her line of jackets, scarves and jewelry. Heidi joined the "family" with Glenn, Darel and their two cats, and for the next four years, they both cared for Darel. They combined their businesses, traveling in a Class A motor home, touring the country while doing 40-50 arts & crafts shows per year, with the wire-wrapped shark's teeth and gemstone bead necklaces Glenn was now making and Heidi's work with something for everyone!
Prior travels of Glenn and Darel have included 54 countries covering all continents except South America. This included 8 summers chaperoning high school students on a six-week educational tour of Europe. Road trips of the new "family" resembled what they called the "poor Charles Kuralt tour-with-no-sponsor" as they found the back roads and small towns that ALWAYS hid fascinating people, stories and treasures just waiting to be discovered. Darel enjoyed every bit of it - an ever-changing scenery of interesting things that kept her mind more active than most.
Glenn had already been "an avid collector with a short attention span", so when they all settled in Boulder City, Nevada (midway between Las Vegas and the Hoover Dam) there were oodles of weird things in the store right away. They have since added considerably to the shop's inventory with things that "wowed" them. Darel's condition merited staying put, hence the choice to open the store instead of traveling further. Photos of the Boulder City NV store below:
The store was educational in nature, for all ages, with self-guided information cards throughout the store describing where things were made/obtained, and how they were made. If they don't make it themselves, they either know the artist & technique or have dug the materials and met the miners themselves! Their store was on the Approved List for educational sites for field trips in the Clark County School District. During the school year, they gave weekly educational seminars on varieties of the way-too-cool stuff in the store.
The store theme was to display beautiful things from all eras and continents for others to see, learn from and perhaps purchase. We hope you enjoy the "mentally nutritious journey" through the website in the same way.
Darel passed away in June of 2000 in Nevada. She was a gentle soul with admirable stamina under the circumstances. She is sorely missed. For those of you that knew her and her struggle with M.S., she never allowed the disease to beat her, and fought right up to the very end. She died with a sense of fulfillment - she knew that she had touched at least one child's life and made a difference. It turns out that she did that many times over, as so many of you parents know from the experiences your children had in their contact with Darel.
Heidi comments that Glenn's faithful care of Darel kept her comfortable right to the last, keeping his promise that she never be put in a nursing home. Not an easy promise to keep, especially those last few years. Many never knew what an effort this took. A quote from one of Glenn's friends was "what a statement that makes about the kind of persons we all can be". How true.
Glenn and Heidi got married in June of 2001 (classic drive-up chapel, Las Vegas style wedding!!) and continued to run the store successfully. After 9/11, which changed the Hoover Dam tourist traffic considerably, they decided by 2002, for several reasons, to relocate back to the Myrtle Beach, South Carolina area. The Nevada store had been open for 3 years by the time they packed it down and moved. Photos of the Myrtle Beach SC store below:
They opened the store in Myrtle Beach in June of 2002 for 18 months, at which time the website and eBay business had grown phenomenally so they could not justify keeping the storefront open.
So they closed it down and have been running the net biz from their lovely country home, 20 minutes drive from the beach, since December of 2003. They continue to travel and come home with new weird things every time, they can't seem to stop!
So now you know "the rest of the story". We trust you will enjoy the growing inventory you see on the website, even the past photos of the 2 stores, and latest travels. Welcome aboard!
JUNE 2014
Here's an amazing Totem made of a large whale rib, created by Alaskan artist Doug Smith. We just received this a few weeks ago (June 2014). It graces our living room to remind us of everything we miss in Alaska.
Glenn's new "bear face gourd" T-shirt, thanks to friend Charlotte who sent us the photo of a sold gourd, and Heidi for creating a birthday T-shirt for Glenn.
A recent lunch (June 2014) at the Baguette & Co. Restaurant in Cowpens, SC, a French restaurant that will see our faces often. Here's Heidi with her melted ham & cheese on croissant sandwich. A happy camper
The new calla lilies in our deer urn
Glenn with our 13th wedding anniversary flowers, and Glenn with a new haircut
FEBRUARY 2011
Sunset in Myrtle Beach, as seen from the Kroger store
Winter pansies just keep blooming
AUGUST 2010
Mr. Bear (smaller bear, healed front foot injury),
August 17th
Note the size of his claws! His back is towards the Conservation Forest, he feels safe.
JULY 2010
With the weather here about 115 degrees, 74% humidity, we bought a Misting system around the perimeter of the front porch. Turns out, our porch is a little narrow to fully appreciate it without getting wet, there needs to be more space away from the actual mist to be able to sit on a dry bench. But we still turn it on now and then and it cools the porch about 20 degrees. The cats don't like it much, but when they walk through it to get their dish of milk and get misted, which keeps them cool for quite awhile (like walking around in a wet bathing suit on a hot day), we glad we found a way to make them cooler.
Glenn stood in the mist and his beard got all "gray" with mist which looked hilarious, right down to the eyebrows that stuck out about an inch.
You wanna piece-a-me?
Mr. Bear (larger bear, healed back foot injury)

July 12th

You can see the distance from my office window. Gently scraping more corn towards him as he eats.

Sitting up for a scratch
And checking out his underarm. How comical.
July 11th

It is not unusual to see the gray fox eating side by side with one of the cats.
July 11th

A BLACK COYOTE - a rare sighting!
This morning a black coyote walked through our yard (likely a cross with a wild dog, but still! rare). A wondrous sight. At least that is our best guess.
July 13th
"The Beagle Boys", one of two raccoon families that eat at the cat food dish daily
If you look closely on the left you can see the fox waiting his turn.
July 19th

BOTH bears in the yard at the same time

We found the big bear would not let the smaller bear eat at the other dish. So after they left, we relocated the 2nd dish nearer the ditch, which turned out to be a good idea.
Who says you can't have an animal paradise?
JUNE 2010
June 5 -
Another new litter of 4 (here are 3), eyes just open (so we guess they're about 2 weeks old). The black one resembles Tux, though it has an eye problem we can't fix. It is a runty but feisty little thing. The large tiger cat is a very contented, cuddly kitten. Proud Papa Glenn does everything to make them comfortable. (See March of 2010 for photos of mama Tux)
ROSE GARDEN
Here's an update on the blooming of the Rose Garden off the back porch. A gift, every day
Roses - will I ever get tired of photographing them? Nope!
The Camellia Japonica bloomed next to the porch again, though we cut it back pretty far. One bloom fills the whole front porch with the most beautiful scent. A fragile yet powerful bloom.
June 15th
MIMOSA Blooms
on a tree down the road; Heidi's favorite "Fireworks" flowers
June 12th - update on Snowball's kitty, now 13 days old
June 9
BEAR!
You can see the distance from the office window. One happy bear.
June 9
FOX! Called a "Gray Fox" though there is some red in his fur, he visits regularly to eat cat food. Isn't he a beauty?
MAY 2010
CATS
All one litter of four, spooning together on the porch. Mama peering from the bushes, Miss Beauty Eyes (May 26)
One of the kitties with pretty eyes like its mama, the 2nd with the Elf ears and eyes. We later named it Squirrel because of its habit of laying its tail along the top of its back when it is petted, like a squirrel tail.

Mr. Male, he craves attention but does not know how to purr

Tuxie has grown up to be a beautiful Tuxedo female

3 of the kitties tormenting their indulgent Mama. She is the only one that has all 4 of her kittens that have survived

Gold Tuxie, brother to the black and white female. He is alone at the back of the house (the other cats would not allow him at the front, a territorial thing apparently), he had one mean female with him for awhile but she is gone.

May 31, Snowball's new kitty!

June 2nd, Glenn quite by chance saw Snowball coming out from under the porch steps (not a waterproof area). He looked and found a WHITE (assume it will be Siamese marked) kitty...just one. I do not know what may have happened to any others in the litter, but she clearly brought it from wherever she birthed the litter, to us. The lone survivor, apparently.

So these photos are of her 2 day old baby, and mama. We created a new box for her and her baby, she has nursed it in the box and is now very happy there. Glenn, of course, acted the part of the proud Papa.

FLOWERS
Amaryllis, a welcome flower each spring, and always a surprise

Yellow Roses

Orange Tiger Lily
APRIL 2010
Glenn, showing off his beautiful Lewis Byrnes didgeridoo made from the rootstock of a eucalyptus tree, woodburned design, signed by Lewis. It was the premier piece at the Didg Fest in Joshua Tree, CA (I believe the year was 1999)
The first IRIS bloomed next to the back porch, a refreshing sight.

DAHLIAS

Snowball the Siamese's only kitten, Glenn is smitten. She is now 6 weeks old (4/9/10). See Feb & March for other photos!

Update, 4/20, a cozy spot, sleepy happy kitty,

And a smitten admirer

AZALEAS

The bushes were so full of blooms, we've never seen them look so beautiful

WILDFLOWER

A plain Jane compared to the lilies, but this little wildflower growing in the yard was a pleasant surprise

DAY LILIES

The white are "Free Choice Oriental Lily". The red and whites are "Maru Lilies"

We call the red one the Man-eater, it is so HUGE. It is a "Love Story Oriental Lily". Wow.

ROSES!

25 bushes of them, thanks to Glenn's hard work.

BEACH! April 22

Part of the new boardwalk was finished, from 1st Avenue South, up to Pier 14 Restaurant. A lovely walk on the beach, and the boardwalk and back

Notice the flags at one entry to the boardwalk, near Ripley's Museum

Heidi, on the boardwalk, and views up & down. Nice tent shading.
Pier 14 Restaurant, and the walkway up to the pier, and on the pier, and the walk back to our car
Sandcastle near the Pier

Another sand castle, with a great trough going back to the ocean. Once the tide comes in, the trough will fill up, and fill the moat inside the castle. Well done!

Black-headed Seagulls (Chroicocephalus ridibundus) on the beach

Glenn, in the surf looking, of course, for sharks teeth

And today's "catch" by Heidi and Glenn includes plenty of shark teeth, a piece of agate, even a dolphin ear bone

CATS, April 27th
3 cat friends, enjoying the new sidewalk. Goldie looks so content
This mama cat has perfectly camouflaged fur

Tick tick, being pampered when she got wet in the rain
One small gold kitty, the feistiest thing you've ever seen, eats ferociously. And no doubt because it has a mama that doesn't take care of it. So we taught him to eat food and drink milk early, for his own survival, which he understood very well. We were sure rooting for the little guy. In spite of inhaling milk, and stepping into it, he did learn quickly. And since Mama didn't clean him up after his messy eating, we did that too.

Unfortunately, within a few weeks he had disappeared. We apparently can't take the place of a mama, but we sure tried our best and we'd do it again.
MARCH 2010
YARD PHOTOS, TAKEN 3-23-10
Close up of the cypress stump

Grape hyacinth, in front of the swing

Jessamine bloom, against our split rail fence

Mini daffodil

Cleveland Pear tree blossoms, outside the kitchen window

Cleveland Pear tree, outside our bedroom window

A violet hiding in the leaves

A form of lily of the valley, but larger, has re-bloomed this year

The flag is smartly flying today in the wind

CATS UPDATE
One of the "Boots" family

"Tux"

Update, Tux-April. What a beauty:

Snowball the Siamese

Three tiger cats and Snowball

Our Black cat on the swing

Goldie and a Boots kitty
Lily and the Wolf
Visiting little friend Lily enjoys one of our Wolf capes we pose on the floor
Tripp and the Cookies, Dad in Tree
Our own little two-fisted neighborhood Cookie Monster comes to visit

While his brave dad cuts down a pine tree in our yard

A VISIT TO THE BEACH (Myrtle Beach)
Glenn thrives walking on the beach

The only find today was the bottom of a fossil sandshark tooth.

Clam shells cruelly pretend to be shark's teeth just long enough for you to bend down and pick it up

Under the Second Avenue South Pier

Patterns in the wet sand

SNOWBALL'S KITTY
Snowball's surviving tiger baby, born 2/26, here 4 days old

3/26, 1 month old

1 month old, Glenn's little friend

VISIT FROM CANADA
Friends Harry & Linda, family & friends made their annual visit to Myrtle Beach. A photo op in front of the TWO cave bear skeletons this time:
FEBRUARY 2010
ORCHIDS for VALENTINE'S DAY!
Glenn found this gorgeous yellow orchid plant (Cymbidium, King of Orchids) as a Valentine's Day gift. Update: It continues to bloom through mid April!
Update March, high resolution photos
SNOW!
(February 12-13, 2010) Only the 2nd time in 21 years in South Carolina (the last time was Inauguration Day, January 20, 2009). A winter wonderland for 24 hours! So of course Glenn made a ghoulish Snow Dude.
Over the next few days, Glenn re-shaped the melting snow person to a mini-dude or girl with Spanish Moss hair...next to a cat in one photo, for comparison size. Hilarious. That's my guy.
Our house, with a new White look, and the driveway
Glenn getting the morning paper, pretending he's in Margaritaville ... not!
Next to the Bear Crossing sign
A view of the flower bed and storage building
A small tree outside our bedroom window
The dinosaurs are cloaked in white
Golden eagles overhead
Interesting pattern on the paving stones in front of the front steps
First time this spring litter of kitties has ever seen snow! One we call boots, another called Tux, and Snowball the Siamese
The palm tree out front is not used to this color
Glenn, in the wig, playing Snow Scarecrow? I'm scared!
Our American flag, three views
The neighbor's SEVEN FOOT TALL snowman
The red camillia bush cloaked in snow now, that gave such beautiful blooms just 24 hours ago, along with a pink bush on the other side of the front steps (not shown)
SNOWBALL'S KITTENS
Snowball our Siamese had two kitties 2/26. The black kitty did not survive beyond 4 days, Snowball brought her to the carpet for us to care for when it had passed away.
CAMELLIAS continue to bloom, the best year yet
JANUARY 2010
CATS

At least 9 cats snuggling on our porch, and one photo of Mr. Goldie; 10 cats on the rug

An idyllic moment in the sun, Tuxie (black & white female) with her two gold Tuxie brothers
FLOWERS

Camellias and huge Lilies graced our table

Friend & Neighbor Craig's birthday
We'd given his kids bright red Wax Lips as a funny gift the week before. They greeted us wearing the lips, which turned out to be the hit of the party

Young Tripp looks on, waiting for Cake Time!

It's Cake Time with Grandma

Craig, wearing the family's traditional Birthday Cake Hat

Sister Rebecca, managing the food

Theme of the party was TOOLS, to replace the hand tools stolen recently out of his garage. Glenn spoofed him with a bucket full of broken tools, then a nice Lowe's Gift Card at the bottom of the bucket.

The funniest part was how little Tripp would put his hand over his mouth anytime anyone suggested HE wear the wax lips
DECEMBER 2009
DIXIE STAMPEDE, CHRISTMAS SHOW, Myrtle Beach SC

Thanks to Carla and daughter Lily, I attended this well performed show and dinner

A beautiful Christmas decorated plantation with themed costuming and dancing, and horses

Santa's Toy Shop, complete with glow-in-the-dark toys and dolls & horses that came to life
A Peter Pan like fairy flew through the air

Horses turned streamers in a delightful dance

A solitary white horse in the midst of the "storm"

A Christmas scene with the camels, 3 wise men and an angel flying overhead

A Pig Race!

A Reindeer Man riding a Chicken, a constant bit of hilarity throughout the show

Horse Parade with snowflake lights

The Ringmaster on his gorgeous black stallion

CATS
Two gold brothers and their black & white "tux" sister
Glenn lavishing love and milk on them all

They couldn't resist sitting on the moving polar bear Christmas statues in the yard, even crawling INSIDE of them

Snuggling to stay warm in the winter rain, on the porch rug

TREES

Near Office Depot at the beach, gorgeous fall colors in January

Neighborly help, Big Machine!

Neighbor Craig and son Tripp are leveling our driveway with his dad's equipment, pounding the road flat. We could feel this even 2 blocks away.
NOVEMBER 2009
Drive to Shallotte NC, 11/20/09
We made a beautiful drive to Shallotte (North Carolina) this afternoon, ate at the Inlet Grill (scallops, shrimp & clams), a great view of the inlet & marsh near the ocean (though I failed to take photos of that).
These photos are of the hibiscus bushes blooming outside the restaurant, and a green striped plant a customer kindly identified for us as "Acuba" also known as Japanese laurel.
We drove back south to our favorite ice cream place in Calabash NC where I got a sweet potato souffle ice cream (yum!). Brought 3 pints of other flavors home too.
OCTOBER 2009
Heidi's 55th birthday

Glenn took Heidi to the Atlanta Aquarium on the way back from the Wehle Nature Center in Alabama.

Carla made a beautiful STEGOSAUR Chocolate DINOSAUR birthday cake for Heidi, how memorable is that? You can even see a huge order of tagua nut in the background, waiting to be sorted, numbered, priced & photographed.

HALLOWEEN

Our helper Carla and her daughter Lily, posing with our scary Alien Mannequin Dude (with Mardi Gras hat and boars tooth necklace). Glenn is wearing his awful wig.

On a whim, when the doorbell rang and we knew it was our neighbors, Glenn opened the door on his hands and knees, wearing the Wolf Headdress, scaring the kids half to death. He then stood up and removed all doubt of his dastardliness.

"Age and treachery will always overcome youth and skill."

A family of pirates and 1 princess, our neighbors' costumes. Darn good too!

A few of the better photos I took of our road and yard, a break in the cloudy/rainy weather with a bit of sunshine.
Sumac on neighbor's fence, and fence line

Spanish moss on the neighbor's tree
yellow autumn leaves in our yard
2 decorative pepper plants
Acorns on our oak tree

A white bell type flower/weed that proliferates on the side of our private road

Poisonous mushroom

Amanita muscaria

A picturesque vine over our road

Cats
New Cat Plantings! Wonder how big they'll grow?
Snowball and her baby Tick-tick

Mr. Goldie, and black Mr. Deefie

Tar baby

Bootsie boy, next to gator partial skeleton on the porch

Yellow Bellied Sapsucker

We used to just call these Red headed woodpeckers. From living here in the woods, we have identified many bird species.

`
SEPTEMBER 2009
FLOWERS
A beautiful water hyacinth in our friend Dale's Florida pond. Photo credit to Dale and Kathy.
KITTIES
Documenting some of the semi-wild cats we enjoy here
Our surprise Siamese Snowball
Her brother (neurological problem, holds his head to the side)
New litter of 4 kitties
A tiger with white boots & nose from another litter
Gold male cat, he is panting from the heat, as the cats have gotten their winter coats from a few cool nights, and now are too warm. Weather is still in the high 80's during the day.
BEARS!
Believe it or not, Sept. 25th Glenn found berry bear puke with a baby bear footprint right in the middle of it, over near the deer corn.
A mama black bear and twin cubs visited the yard Sept. 26th. (We had to deal with reflection on the sunny window, apologies).
Some sound caused one cub to go up on his hind legs for a few moments. False alarm.
Mom and cubs decided to take a tour of part of the yard to be sure there was no danger.
You can see where mom's front left foot has been broken, and healed crooked. A permanent limp that does not look comfortable, also causing her to slow down. A detriment if she needs to get away from danger with her cubs.
Mom tipped some of the corn out of the deer dish so all 3 could feed at the same time
This twin scooped corn between his paws and was NOT going to share
BEACH
Another stroll on Myrtle Beach Sept. 21. The weather is still in the 80's.
Heidi found a great Squalicorax tooth, they both found lots of sand shark points, and a few whole small teeth.
TURTLE
This wayward little turtle was tootling across our driveway towards the conservation forest, a LONG ways from water, when we spotted the cats looking at something in the yard and we discovered it - an Eastern Box turtle (Terrapene carolina carolina), also called Common Box Turtle. The hinged plastron (lower shell) that he is able to move up against the upper shell to protect his head is a marvelous ability.
In reading about it, I found that the male has a concave (lower shell) plastron to facilitate breeding on top of the female, which has a flat plastron. So this is probably a female. We took her down the road the other way to a small stream so she could have more of a chance of a good turtle life:
AUGUST 2009
PINK FLOWERING PLANT
A pink flowering Fasciata Bromeliad on our porch we enjoy every day.
Near Titusville, FREE ICE CREAM, can it be?
HUMMINGBIRD
A hummingbird outside my home office window. Through August we have hundreds of sipping visits a day outside Heidi's office window to the 2 feeders there. Ruby throated males, females and juveniles visiting constantly.
MUSHROOM
Glenn found a tiny red mushroom in our yard. We can only identify it as a new mushroom of the Amanita muscaria species that turns into the red mushroom with white spots that we also find in the yard (other photos amongst the About Us photos). YES, it is poisonous.
JULY 2009
BLACK BEAR SIGHTING!
Two bears have been coming nightly up until the fire April 22; there has also been considerable construction going on nearby. Since then we have not seen the bears, and worried they were either dead or had relocated to another area. The bears usually start coming during the day starting in late May/early June. They had not done so.
Friday July 17th one bear finally came during the day, we were so glad to see him! It is the bear with the injured back leg, the skin & muscle had been stripped from the right rear leg back in March (we don't know what did it), we did not know if he could survive. He did! We estimate he is a 2 year old around 300 pounds
He ate well, took a bath
He's had his bath (you can see how wet he is), now it's a mouthful of cat food for dessert, going down on his elbow to do so:
he explored the latticework where the cats are, though they are not prey to him..
The damaged leg joint is stiff & fixed, and he swings the leg in an outward arc to walk. You can see it is healed but thinner from lost muscle, skin & fur, and weaker.
He looked up this tree several times on his hind legs at his full height. He must have seen something we did not, then went on his way.
Current photos of the surprise Siamese kitten we call Snowball (born of a black cat mother, and black/white long-haired father, apparently a throwback). You just never know. She's Glenn's favorite, the only one allowing herself to be touched. She has wandered into the house and two other buildings when the door is open. A curious cat indeed, and a welcome fuzzy presence. Taken July 18th. Typical cross-eyed, inscrutable expression.
Nine cats showing in the 1st photo (the 3 mothers are off to the left), and six kitties at the milk dish in both photos.
DEER! Though the deer come to our yard more than once a day, today (July 20) the doe & two aunties had a baby fawn with them, what a treat. You can see them here between our house and the neighbor's.
JUNE 2009
Annual visit by Frank and his family, a photo op by the two dinosaurs this year
Frank, normally a cautious, serious sort of guy (but really a kid inside) shows his other side when he comes to Myrtle Beach
One of 22+ cats currently in our yard, this one is gold & white
MAY 2009
May 1, it was a beautiful day to walk on the beach. A little windy, about 75 degrees at the beach (closer to 82 inland),
but the tide was out and there were numerous hermit crabs to watch skittering through the tidal pools. What fun!
Glenn even found a nice fossil great white shark tooth, and a large megalodon shark tooth on the beach that day
Mid May, our first glimpse at our surprise Siamese kitten from a totally black colored mother, black/white long-haired father. Isn't genetics great?
My annual photos of the beautiful Amaryllis flower beside our back steps:
APRIL 22-MAY 2,, 2009
MYRTLE BEACH FIRE
(photo credit to Tom Murray, Sun News, of a Loris firefighter at Nehemiah Green's home on Willard Road, 12 miles from our home)
Many of you may have seen the national news about the huge fire in the Myrtle Beach/Conway area of our state over the last few days. It started Wednesday the 22nd in the Barefoot Resort area behind Barefoot Landing mall in North Myrtle Beach, and spread rapidly due to the wind. No one quite knew how far it would reach.
It is South Carolina's biggest wildfire in more than three decades - a blaze 4 miles wide, covering 23 square miles over the past two days - destroyed 70 homes and causing the evacuation of 5500 people Thursday.

It came within three miles of our own home & business, closed the main road near our home, caused power outages, the smoke plume could even be seen from space. Our good neighbor Don cut a firebreak between the conservation forest and our property with his grader as a precaution.

Even by May 2,
Blackhawk helicopters are still taking water from a neighbor's pond several hundred yards from our home, as some of the fire is still in a peat bog type of ground which is difficult to put out. A smoke smell permeates the yard some days due to the direction of the wind, causing us to have to wear masks.

BUT WE ARE SAFE, and our hearts go to those who have lost possessions in this wildfire. The efforts of the firefighters has been very much appreciated!
Helicopter photos, courtesy of neighbor and professional photographer Lisa Young
MARCH/APRIL 2009
Azalea, myrtle blossom and yellow jessamine vine, early April, in our yard, a welcome sight:
Friends Harry and Linda visited again from Canada, a warm change from the record snowfall where they live
Raccoon eating happily from the cat food
Two of our "wild" cats have had kittens, they are old enough to explore through the lattice work and are now drinking milk from the dish. Their antics are always entertaining.
They look like whack-a-moles poking their heads out of the lattice work. Total of 6 showing in the last photo
JANUARY 2009
January 15th
Another wonderful walk on the beach with my Curmudgeon Glenn, one of me at the 2nd Avenue South Pier, and a wicked shell that just MIMICS a shark tooth, cruel:
The bush had the most blooms we have ever seen, though a freeze a week later killed them off, we thoroughly enjoyed them while we could:
One of the first azaleas, a double color:
Life's simplest pleasures, a Rainbow Foam car wash with a cotton candy smell (the color changes as it comes out of the nozzle), it is more than just a car wash to us. A kid's delight, I hope I never grow up:
A visit to the Ripley's Aquarium in Myrtle Beach was a blast, to see the sawfish, moray eels, and the sand tiger sharks:
An orange sea anemone as seen on a mirror, a jellyfish, and a pink anemone (these 3 photos compliments of Carla Ellenbecker):
Inauguration Day (January 20) we had a freak snowstorm here in South Carolina (first time in 20 years), about an inch accumulated with slushy roads. An inexperienced driver went off the road near our house, hit a telephone pole at 10:15 a.m., causing a complete blackout of electric, T.V. and internet at the same time, while we were watching the pre-Inaugural activity in Washington D.C. leading up to the swearing in of Barack Obama as our new President. What incredibly bad timing! So we hopped in the car and headed down the road to a restaurant with a TV, immediately seeing the flatbed tow truck taking away one of the two cars involved in the crash, and the numerous bucket trucks busily replacing the pole.
A random photo of a housing development on Highway 90 showing some of the snowfall
Here's Glenn at the Fresh Catch Seafood Restaurant, where we ended up watching the inauguration till 12:15 p.m., heading home to find the power on again and watching the rest of the festivities on our familiar large screen TV. A memorable inauguration, but not in the way we planned!
Lily, daughter of friend and indispensable helper Carla, they made a special visit to our home Jan. 24th at little Lily's request to see us. Her last request before they left was to rock in the big chair in Heidi's office, where I told her that her hair matched that of the fox fur hanging on the back of the chair. The other fur is otter, both furs from Barrow, Alaska from our 3 trips there
DECEMBER 2008
A tree in our front yard has turned a beautiful red, we couldn't resist showing it off. This is our "autumn" in December:

Our

The camellias began blooming around December 20th:

Around Christmas, a flock of seagulls settled on the parking lot at Walmart in Conway

One of our "stray" cats decided to take a stroll across the storage building roof. A strange sight:
Beavers gnawed a huge tree next to a creek near our house

And one tree stump gnawed by the beavers looks like an elephant!

OUR CHRISTMAS '08 PHOTOS

Taken 12/15/08

Two years in the making, Heidi's arctic purple velvet coat trimmed in Eskimo worked polar bear fur is a real heirloom piece
On the front porch of our home

In our front yard, inside the circle drive

On our tandem bike, a novelty in this neighborhood

Hand in hand with our pet dinosaurs

Our Extinct cave bear that protects our living room, now looming over the Christmas tree

Glenn clowning with our largest mako shark jaw

Heidi's "work" area, with a big bay window overlooking the side yard where bears and deer frequently feed

Glenn shaking one of our trees, I rarely see him this cheerful, I had to snap this photo:
With our two wolf headdresses from Alaska (black, and blonde), posed like domestic dogs on our living room rug
Two Ugly Face Jugs...with one extra. We sent this as the last photo in our grandkids' photo balls for Christmas. Do you think they will be terrified? Guaranteed. We call this Glenn's Bad Santa Look

Friends Laura & Bob brought their traditional Lasagna Christmas luncheon for us, along with Christmas cookies. It made us feel like Christmas had really begun.

A pygmy octopus that washed up on the beach, Bob & Laura preserved it in alcohol for their collection.
NOVEMBER 2008
OBAMA WINS PRESIDENCY
Friends and customers alike sent us Headline newspapers from their state or country (some whole newspapers), with the historic Barack Obama Presidential win. One of our favorites is the headline "The Planet at the "O" Moment" from Romania. We read every one, relishing not only the historicity of it, but also the news and perspectives of the other countries. We thank you one and all for your generosity. These will be cherished mementos of our U.S. history.
Below is a picture of most of them. The papers are from:
Rodney Fox, Australia
Theresa, Nova Scotia
Patricia-Singapore
Michael-Romania
Laurence-Luxembourg
Peter-Australia
Gaby-Germany
Harry-Canada
Jyoji-Japan
William-Scotland
Laura-Netherlands
Dann & Cyndi - Nevada
Bedards-Maine
Dale-Florida
and from Us, here in Myrtle Beach, South Carolina
And here are photos of the same group, by sections so they are more easily read, if you wish to:
Thanksgiving Day, Casino Boat
North Myrtle Beach, SC
We enjoyed a sumptuous Thanksgiving buffet aboard the Big "M" Casino boat, the weather was in the high 60's, a perfect day in South Carolina. The boat trailing us is a much smaller casino boat.
Glenn's last shot was of a seagull as we were docking, with the rosy glow of a beautiful sunset coloring the photo and the seagull on the piling. A fitting ending to a nice day, though we went on to have dinner at a great Mongolian Grill called Empire Fire north of Barefoot Landing shops.
My Drusy Quartz Pendant collection
An email friend asked about a pendant she saw me wearing in a family photo, so I photographed the iridized drusy quartz pendants I have in my personal collection. Though we choose not to handle these on a retail basis, I have posted them here for you to enjoy. The other stones in the pendants are: Fossil Ammonite (the circular shell), spotted Ocean Jasper, Opaque blue Larimer, and blue topaz.
OCTOBER 2008
Our most recent painting, acquired for Heidi's birthday, from artist Sandra Ragan who did our other sunset paintings. Sandra named this one "Heaven's Autumn".
What a breath of fresh air, I can feel the soft grass on my back as I look up at the trees and hear the wind.
Our "stray" contented mother cat nursing her gold kitten, this kitten has actually survived till January, so far, thankfully.
AUGUST/SEPTEMBER 2008
A MUSHROOM BIRDBATH! Okay, it's for a really tiny hummingbird or munchkin bird, but that's what it looks like!
Baby spiders, just hatched, in between our front porch steps:
Our favorite visitor, Mr. young Bear, laying on the hill between our yard and the Conservation forest:
Our gorgeous hibiscus continue to bloom
Yellow garden spider at its most glorious, along our driveway
A Texas Rose (Hibiscus) seeded over near the bear pool, only a foot high, with an 8" bloom. What a pleasant surprise! I pan out so you can see the size compared to the pool and Glenn
Our neighbor's horse (retired from Dolly Parton's Dixie Stampede), knows where the best corn is...in OUR yard
JULY 2008
Fourth of July, our flag is waving proudly
Every afternoon we have a big thunderstorm, here is the view off the back porch of the cameo building and the dinosaurs in the back yard through the torrential rain pouring out of the eave troughs
One of our wild kitties, enjoying the coolness of the swing
Our fat, well fed raccoon family eating the cat food under the umbrella that keeps it dry. Glenn took these photos from his office window with the zoom lens
MAY/JUNE 2008
We have known of a mother black bear and 3 cubs that have been visiting our side yard every night. Now they are visiting the yard during the day!
The young male (we think it's a male because he's bigger than the other 2 cubs and usually feeds separately. Here he is standing guard at the crossover path at the ditch:
It looks like the bear is smelling the flower, when in reality the hibiscus bush is considerably closer to the camera:
And taking baths in the bear pool...together! One cub entered the pool, then mama, then another cub..I don't know why the side of the pool (which is a boy's plastic car bed) didn't split. We'll have to write the manufacturer and tell them how sturdy it is!
Then exploring a short ways beyond the hibiscus bush "barrier" before realizing they were "out of bounds"..
Here is Mama bear that came alone this morning. She has apparently broken her left front ankle which has a large lump on it (or a snake bite), we have noticed since she began coming, as she limps but can put weight on it. We hope it heals without an infection, we will continue to worry.
A rare sighting for South Carolina! A wood stork (Mycteria americana), usually found only in Georgia and Florida, wingspan up to 5 feet across, striking black & white wing markings, has been visiting the pond down our road. What a treat!
A small type of wren is building a nest in our barn birdfeeder!
This year's flowers are flourishing, thanks to Glenn's generous fertilizing with Miracle-Gro. Japonica camellia, wildflowers, yellow calla lily, rose:
Day lilies that grew like weeds, 5 feet tall!
Hibiscus:
One of the flourishing flower beds:
Mimosa blooms, resembling an exotic Fourth of July fireworks, from a tree down the road:
June 23, 2008 The Texas Rose (a species of Hibiscus) began blooming yesterday. The blooms are as big as dinner plates. We have been awaiting their arrival. Many more to come, the stems are over 5 feet tall with a dozens of blooms on each of the five stalks. A testament to Miracle-Gro, I'm sure, and Glenn's loving hands:
Mama cat deposited one tiger striped kitty on our porch carpet with a clear message - help! She apparently didn't have enough milk for her whole litter this time. This is our "stray cat"...one of them. So we fed the little female with kitty formula first with a bottle, a large spoon, then a saucer. We discovered that baby kitties don't immediately figure out the right angle to lap milk, they tend to inhale milk from a bowl while trying to drink. So now we know why a kitty will step INTO a plate to drink from the far edge of the milk, so its nose is out of the milk. We also treated the baby's eyes, she has steadily improved and can hardly be called one of our pampered "stray" cats anymore, as she romps up to the porch as soon as she sees us step out in the morning. Notice the evolution of progress:
Here's my tough big guy:
Little Miss Bitty Kitty checking out the sprinkler head:
Mama boots, with her litter and a couple of her mother's (Big Mama's) litter. Boots' litter is 2 weeks older than Big Mama's litter:
Big Mama lapping milk with the kitties:
Big Mama, acting lovey, and another female we call Mrs. Black who did not bear a litter this year, thank goodness!
Update 6/14/08 This kitty has now disappeared, the casualty of one of the many predators in these woods. We are glad we had some time to help a young creature, however long her life.
Fat & sassy raccoons (there are 5 or 6) share the space under the storage building, and the cat food amicably with the cats. The umbrella keeps the food dry..another pampering by Glenn:
June 18, 2008
Friends Frank, Cathy, their kids Josh, Noah and baby Danielle during their annual visit, posed under Mr. Cave Bear, and photos from the Fresh Catch Seafood Restaurant down the road
APRIL 2008
Beautiful hibiscus blooms at the new Market Commons (the old Air force base area of Myrtle Beach)
And our own azaleas blooming:
then they explode into real bloom!
and our early wildflowers:
Candy striped amaryllis:
More roses, more vivid each year it seems:
Good friends Harry, Linda and Zack & Zack's mom from Canada visited us this year. Young Zack enjoyed the wolf skin headdress, and our Mr. Cave Bear:
Long-time friend Hal Kaiser (moving to New York, photo May 29) poses with Mr. Cave Bear for one last time:
We woke up one morning, and looked out to see that the dew had fallen and highlighted the many spider webs in the yard, and in the ditch and the grass beyond the ditch. What a phenomenon to view!
MARCH 2008
The hyacinths, azaleas, irises and crocuses have been out for a couple of weeks already, here in South Carolina, here's one of our hyacinths..
January 1, 2008
Open letter from Glenn:
It is with a very distinct amount of pleasure that I make my following intentions known to our loyal customers, friends and fellow business associates.
I have reached a point in my life where I have had the pleasure of building a very successful business. My ever-growing curiosity over the past 38 years has led me to the far reaches of the earth, pursuing my dream of finding the strangest, most bizarre oddities that you see on our website.
These past 11 years, Heidi has been involved in my business. Early on, our businesses were combined, creating another whole dimension encompassing many beautiful categories of things we have found from new travels together.
So I have decided it's time to hand over the reins of this partnership to my lovely and capable wife Heidi, making her the sole proprietor of Where on Earth effective January 2008.
I will continue to support Heidi, but in a much different role. This change in management will allow me more time to pursue other creative choices. Working on gator skulls and cameos and restoring our cave bear skeleton is like putting together model planes and cars that I never got to play with as a kid, now I can do so with even less distractions...
One weekend's work with cameos & eyeglass loops:
I hope you will join me in further support and interest in Where on Earth as we continue our travels to find the unusual, as well as educational endeavors.
As a sign of her mutual interest, she has taken a quantum leap in the new direction of the future of Where on Earth. Heidi has made her first sole selection, a large addition to our outstanding collection. It is with admiration and love that I share with you and showcase - Direct from Romania - The Romanian Cave Bear Collection (link below)
OCTOBER 2007
As our neighbor Craig was going to be in Charlotte NC for a day with his wife, Glenn asked him to bring an armload of fresh flowers from the famous Farmer's Market near the airport for Heidi's birthday. What a plethora of blooms to receive in a single day!
A baby named CHERISH
A tiny resin baby by Camille Allen that my Glenn purchased for my 53rd birthday. This is the 3rd baby Glenn has purchased for me from her collection (the other 2 can be viewed on About Us page 2, Sept of '05 section). It does describe his attitude towards me. What a treasure Glenn is.
Mom cat with her 4 babies, playing around the storage building, at least two of them are gone now including the gold kitty
Even she can only take so much, she finally leaves, and they are puzzled
AUGUST 2007
The strangest, largest grasshopper we've ever seen (at least 3" long, yikes!), on a leaf near our back porch:
Anyone have more information on this creature? Thanks to Theresa in Nova Scotia, she identified this as an Eastern Lubber Grasshopper. Thanks!
Yellow mushrooms sprouted overnight:
and a lovely white wildflower sprouted nearby:
Glenn came home with a 50 pound watermelon. It took the two of us a week to eat, but eat it we did!