ANIMAL ITEMS:
JEWELRY ITEMS
FOSSIL ITEMS
CLOSEOUT SALES:
ROCK ITEMS
OTHER COOL STUFF FOR SALE
HUMAN INTEREST
FOLLOW us on TWITTER for special DISCOUNTS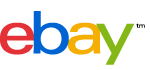 You are on Alaska Page 6
Click to: Alaska Page 1 Page 2 Page 3 Page 4 Page 5 Page 7 Page 8 Page 9 Page 10 Page 11 Page 12
TABLE OF CONTENTS is on Page 1
ALASKA TRIP Photos
October 2007
ANCHORAGE AIRPORT
The record size halibut (9' 5", 459 pounds) in the airport was something to see (also a huge salmon, and a great polar bear)
DAVID GREEN MASTER FURRIER'S, ANCHORAGE
We couldn't resist going back, Glenn tried on a beaver coat
and a wolverine hat again this time
SUNRISE, ANCHORAGE - Priceless
CHILKOOT CHARLIE'S Restaurant, Anchorage

An unusual wood siding made this a target of our photography:

A whale bone carving of a woolly mammoth to hang on a wall, made by a local artist that we purchased:

Moose poop Poopouri & Swizzle sticks in Walmart

Train Restaurant
BARROW, ALASKA
Fall Bowhead Whale hunt
October 5-10, 2007
A desolate shore begins to look friendly when the sun peeks through. Here's Glenn with our young friend Sonny boy, we are watching for whaling captain Simeon (Sonny's grandfather) to return from a 2 month hunting trip
We revisited with friends Bunna, wife Eva and his mother Clara
We went back to Barrow Alaska October 5-10 to document the
Eskimo whale hunt with mixed feelings (6 whales
brought in while we were there). Of course no
one wants to see loss of life, but it is good to
understand another culture. We learned to view it as
an organ donor - grief at the loss of life, for any
reason, but grateful that one animal can give life to so
many people. The Eskimo Inuit people from Barrow &
the surrounding villages are a subsistence
people who use as much of the whale as humanly possible,
and handle all facets of the hunt and distribution with
respect. Remember they've been doing this for thousands of years, we are privileged to observe their lives. We also saw how well it was monitored by the International Whaling Commission and the NARL scientists, so we came away with more appreciation
all around. We hope you find an educational level of appreciation for what we are sharing here.
LAUNCHING THE BOATS
While still dark, the boats launched for their hunt from a quiet cove with a thin coat of ice on the water. Note the different styles of boats (and how SMALL the boats are), yet most have one or two huge engines to be able to haul the whale back to shore from 6 or miles out in the Arctic Ocean. Also note a very gold Glenn in several photos including the fourth:
WHALE STRIKE 1
26-1/2" female whale, struck by the Little Kupaaq Crew
The whale captain's flag flying to show his crew had struck a whale, and was bringing it in. Other boats accompanying the flag ship would back off to let them bring the whale to shore,
transferring cables to a shore crew with a front end loader to bring it on the gravel beach. The Sundance Channel had a crew filming each whale brought in, many hours of footage:
Many Eskimo from Barrow came to watch and assist, young and old:
across the shore road to the parallel old airport runway where the whales would be butchered out. Note the path left by the whale being dragged by the front end loader from the shore's edge to the runway.
Hard work but very organized. Those who help get to share in the whale. There are a few outside observers like us, the rest are the Eskimo people from Barrow and other villages that come to help, and the NARL scientists and Int'l Whaling Commission people.
Blubber being apportioned to those families who helped. The wife of the whaling captain keeps a clipboard of names to be sure each gets their share. The portion in front of the boat is the whaling captain's share.
Our friend Delbert was foremost on much of the hardest work being done. Note the young folks helping remove a section of blubber. See the baleen (1st photo) standing up from the whale's mouth.
A section of jaw has been removed and is pulled away by a pickup. The bones will be cured for some time, and then can be used for carving or other uses in the village. Then a section of the tail is removed, the meat will be eaten, the bones all used for carving.
A huge chunk of whale meat being dragged away for one's portion. Great steaks! Glenn viewing numerous sections of blubber. Note that the first tray of boiled blubber is now being served, it disappears quickly and with many smiles! The visitor in the white coat gets her first taste.
A large section of jaw with the baleen will all be used for etching into art work:
Back to the task at hand. The amount of blood released by the whale is phenomenal
The intestines are carefully saved by the women, cleaned and can be made into waterproof clothing by splitting and drying. A beautiful white coat is the end result.
Throughout it all, there is one person assigned to continually sharpen the tools being used
A NARL scientists is taking a biopsy of the ovary for study:
Ancient harpoon heads found in whales being caught recently, documented by the NARL scientists here:
WHALE STRIKE 2
33'1" female whale. We knew one of the crew (Billy Adams), and his grandpa Whitlam Adams the former whaling captain of this crew. Billy jumped into the shallow water from the boat just when a wave moved the ship away for a moment, he got drenched in the chilly Arctic waters but stuck around for awhile to make sure the whale was brought in safely. The whale has an orange buoy attached to keep it afloat. (more later)
The whale is being moved to the airport runway, note the forklift wheel marks, and the marks of the whale up the slope:
These 2 photos, compliments of customer Valerie, who just HAPPENED to be there at the same time, what a coincidence! The three girls are Roz, Amy and Jodie:
Family photos and rejoicing are evident. It is customary for the children to walk atop the whale as part of the celebration in catching the whale, and for the Whaling captain and crew to pose in front with their flag.
Whitlam Adams is the proud patriarch over this team, still taking a strong part in his interest in the whale that his family brings in. Whitlam gets to make the first cut. Here he is re-telling the story to his friend who is sharpening the knives
The butchering has begun. Notice the size of the whale's tail beside the people. Also the harpoon, the beautiful fronds of baleen.
Even slices are made, the young ones watch to see how it is done. Note where the tail was removed, how large the tail tendons are. And much rich whale meat inside:
Each family or crew member that assisted is awarded parts of the whale (blubber, meat, fins) to take home
Here's whale blubber being cut up & boiled to eat right away:
Glenn taking a self-photo of us in front of the whale, and a the beautiful baleen:
WHALE STRIKE 3
47'1" female (with 4' fetus), this is a BIG whale. An embryologist scientist happened to be there, so the Whaling captain gave it to him to study, for which he was grateful.
Note the colorful coats that the Eskimo girls and women are wearing, and the big traditional turnout to celebrate the catching of the whale and help process it:
WHALE STRIKE 4
37' male, struck by the Itta Crew
Foot wide cuts are made, the whaling crew gets the first pieces as their share.
The main cutting tool is like a hockey stick with a knife on the end. Note how tiny the boat (2nd photo) and how large the whale it brought in. Amazing.
Then other sections are dragged away till it gets down to the dark whale meat. Note how the blubber steams as it's removed. The perfect insulation for the whale's inner body, which is why they process the whale quickly before the meat can spoil:
This whale was harpooned so close it came out the other side (there was a concern that it had not exploded properly), also a harpoon through its lower jaw. This is not usual.
WHALE STRIKE 5
The triumphant crew and other boats following. This was a small whale, we did not get the measurement. Note the smaller baleen. In case you didn't notice, it is VERY COLD right now, we curtailed our photography, opting for survival.
View of the eye, and the blowhole, and the tail:
WHALE STRIKE 6
A small whale, lost after harpooned, recovered for the blubber when it popped to the surface again. Called "a Stinker" for a good reason.
THE AREA WHERE THE CARCASSES ARE LEFT for the seagulls,
Jawbone
and for any Eskimo to come for more blubber and meat anytime they want. Note the Eskimo in white, gathering blubber:
Tail & head section, 3rd photo is baleen, 4th photo vertebrae, last photo is the skull:
Later the remains are loaded into dumpsters, taken to the Point, for the birds and polar bears to eat, then eventually it will be returned to the ocean for the hagfish to eat. Eventually some bones will wash back up on shore, or further south, or to St. Lawrence Island, where it will eventually be used for carving.
Scientific methods of aging, using the fluid in the eye. Also, information on measuring the blubber, at the NARL building:
Views of the seagulls over the ocean:
Glenn, refreshed by the Arctic cold:
Old fishing boats now rest on the shore of a small lake near the ocean and town:
A typical sight, Glenn brushing snow off our rental car more than once a day, outside our hotel
OTHER SIGHTS, BARROW
The famous Football field, funds raised by a woman in Florida. Not for October or winter use, however, the winds swept across this field like a hurricane

Snow cat, the ultimate machine

Another snow machine, they can make ANYTHING run, believe me.

House with caribou skins

Akita/wolf tied up outside one home (glad he was tied up!)

Baleen snowshoes decorating one home like shutters:

Northern Lights Restaurant, great food. A dumpster fire (prank) while we were there..
All the dumpsters around town had great paintings of whales, walrus, seal or inspirational messages

Ethel Simmons showing off a friend's sewing handiwork (girls parka covers) & her husk son Sonny boy, we just loved to watch him enjoy his food.

The beautiful parka Ethel had made for Sonny boy:

Lisa Adams house, where we had bought a piece of polar bear hair made into a ruff to make a fringe on a winter coat. Note the beautiful walrus tusks head mount.

The seal hat Glenn tried on does not QUITE fit (smile).

A seal Lisa's husband Billy had recently caught was outside waiting to be skinned. They will use or eat EVERYTHING.

p.s. Lisa has sighted strange UFO lights from her picture window in the middle of the night. No kidding!

Beach views overlooking the Chukchi Sea
State Trooper Bill, having his daily lunch at the Teriyaki House. The village takes care of its own policing, he steps in when requested.
A particularly interesting use of an Airstream to make a home with additions

Friend Clara (Bunna's mom)

kindly allowing us to photograph her beautiful purple coat with fur collar

Clara's grandson Edward (Bunna's son) fell sound asleep at Pepe's

BOAT FULL OF CARIBOU

Simeon Paktokak's hunting party returned after 3 months, delayed due to unforeseen setbacks. The seas were so rough, the trailer was damaged as they loaded the boat onto it from the water.

Here you see his crew and helpers unloading the catch of many caribou caught on the successful hunt. They had very little time to unload the boat, repair it and the trailer, to get the boat launched for the whale hunt.
SNOWY OWL Sighting
Barrow's original Eskimo name is Ukpiagvik "the Place Where we Hunt Snowy Owls"
The elusive and famous Snowy Owl, we found a pair clinging to the telephone wires or on top of telephone poles along one stretch of road. Here is the white male, the winds caused the wires to dance, so he flapped his wings often to stay balanced. What a fearsome and noble bird.
Female:
WHITLAM ADAMS, Artist
Whitlam shared his newest boxes and jewelry
We went up to his workroom again, so he could adjust the size of the lid of one of the boxes we bought.
Newspaper clippings of Whitlam as Whaling Captain during a successful 5-whale day (unknown date), and remembered for his work as an artist (2nd photo):
ANCIENT SOD VILLAGE, Barrow
Arctic Pizza overlooks this location of an ancient 2,000 year old sod home village, behind the Snowy Owl sign. The semi-underground home's earthen walls held in the heat and kept out the wind. The roof was supported by bowhead whale jawbones
ARCTIC PIZZA
Some of the finest dining in town. The upstairs was particularly classy, and overlooks the sod village, where we took photos of an unforgettable sunset. The Chukchi Sea is beyond that.
Sunset becomes an eagle head, then a human head laid back on a pillow:
Arctic Pizza framed photos of the Whalebone Arch, and the Polar Bear Plunge by crazy folks wanting to get a free T-shirt:
HERITAGE CENTER
One of many visits (see other headings for the Heritage Center on the Alaska pages)
Two whale ear bone scrimshaw and baleen ships, by Whitlam Adams
Two totem Snowy owl carvings by Tommy Coates.
Beluga whale teeth, from a harvest at Point Lay, Alaska, another Eskimo village south of here:
TOMMY COATES, Barrow artist
Two-sided Whale Vertebrae. Within view of our hotel, we met Tommy Coates, well known for his ivory & bone carvings - see the Heritage Center photos on this and other
Alaska pages, Joe's Museum, and the NARC building for other photos of his work) and persuaded him to carve us a whale vertebrae (both sides, a man & woman). Here it is, not yet completed
Gas price, "down" $ .10 from last time to $4.45:
Regretfully leaving Barrow, east & south of the Arctic tundra the North Slope mountains begin
OCTOBER 11-21, 2006
BARROW, ALASKA
Whalebone arch during a half moon sky, next to Brower's Cafe on the shore of the Chukchi sea (part of the Arctic Ocean)
Our trip for Heidi's 52nd birthday. A second trip 330 miles above the Arctic Circle, as far north as you can go in the United States and North America. Glenn gave Heidi the choice of here, or Venice Italy for her birthday. Since we had made so many new friends here, it made sense to follow through to come back here to cement those friendships. We plan to write a book about our experiences here, and about the emerging artists from Barrow.
The Inuit place whale bones here at this Welcome sign as a tribute to the whale, it was fitting to be here shortly after we landed:
The best way to view this place: Once you get used to what's NOT here (lawns, pretty houses, paved roads, fast food restaurants, warm weather), you can focus on what IS here (a warm-hearted, religious, friendly, sharing and colorful people, a profound wisdom of an ancient civilization, a simpler lifestyle that revolves around family, God and the foods needed to sustain life; arctic land and marine animals that are respected as much in death as they are in life), you will see this place through new and appreciative eyes. It was food for our souls.
ABOUT THE WHALE HUNT & CATCH
We were invited to document the whale hunt from shore, but the whales migrated earlier than anyone had guessed. It was a very successful hunt, catching the quota of 19 allowed. These are a subsistence people who use as much of the whale as possible, and leave the bones for the wild creatures such as the polar bear to eat (see the July Barrow trip below for more details). So we were able to photograph the new bone pile, enjoy tasting all the foods made from the whale, hear all the new stories of the whaling season, and view the fall whale hunt pictures taken by others (see photos from Ray and his mom Clara lower on this page).
Funny seagull footprints in the snow near the whale bone pile we visited many times during our stay, it was the furthest point we could go with the car.
A dumpster by the landfill:
Muktuk (whale skin & blubber) is often stored outside until it can be processed. Since no dogs are allowed loose in town, and the weather is ALWAYS cold, this is the perfect place to store it, right?
HOUSES & STRUCTURES
A house that had sustained damage from an airborne car accident was finished off in the punishing winds of that storm that took it completely off its foundation:
A house that was being steam cleaned back in July is all re-painted, we were amazed. Regardless of the temperature, the constant wind dries the paint:
A fish shanty with seal skins stretched and drying outside, near the Point:
Assorted whale vertebra are drying out on this roof. This is also the house with the famous whale baleen palm trees, near the Point:
A sled house is sturdy and mobile:
A boat frame in storage, the framework is used for drying meats such as Eider duck and Arctic char fish:
Ducks hung on the porch poles ready to process, caribou antlers curing beside the garage:
Spray foam insulation is a godsend to create an addition that is waterproof and warm:
Additions are common:
Elvis lovers are worldwide:
Boats awaiting use in their yards:
Some still need work. They waste nothing, every piece of lumber is used or re-used, or it must be barged or flown in at great expense:
The Eskimo Shop with its bone pile outside the front door:
This whale shoulder blade still hangs outside this front door, Glenn liked it when we saw it on the last trip:
Snow machines and four wheelers outside a typical house:
A gorgeous polar bear skin curing on the porch railing:
The Airport Inn where we stayed. Hospitable folks!
SUNRISE
Sunrise from our 2nd floor (The Airport Inn) hotel room window, the first day, at around 10 a.m.
Did we see the Aurora Borealis? Indeed we did! (but sadly, no pictures to prove it). Purple and green sheets of color increased in the sky on the coldest & clearest nights. It was delightful to get a call from our Inupiat friends late at night telling us to 'GET OUT THERE' (sounded like the Carnival Cruise saying).
BUNNA & PEPE'S MEXICAN RESTAURANT
We made contact right away with our guide and friend Bunna and his family again (Eva and son Edward, and Mom Clara, at Pepe's Mexican Restaurant. Well loved restaurant owner Fran just had a birthday before our arrival. A fellow business woman flew 50 DOZEN ROSES in for her birthday. That is a huge gift, when you see the prices for such items we share later:
ARCTIC FOXES
We saw our first arctic fox, he had not yet changed color to white, thanks to Bunna's sharp eyes during our first outing to the Point. Here's Bunna (in his element, wearing his sandals as always) with Glenn
DAVID & CHARLIE
At the car rental office (UIC Vehicle Rental), we connected again with friend Charlie, who shared a beautiful golden baleen boat with us that is a family heirloom from his uncle. We usually don't see Charlie this solemn!
His boss and our friend David Leavitt also greeted us and gave us fireweed and berry jam he and his wife had made while in Anchorage, and we got our first jar of pickled muktuk (whale skin & blubber) to try. We brought this home with us.
ICE CELLAR
Speaking of David, he invited us to view his dad's ice cellar where meat is stored, dug in the permafrost about 12 feet down (about 30 people in town have these, with a little house built atop). Glenn climbed down the ladder and video taped it and took digitals for me.
They had quite a lot of whale blubber squares & meat, ducks, and fish. In the process, he lost the claustrophobia he started having when they put him in the MRI machine that was too small for him. He said the feeling down there was like being in a church.
Looking up from the cellar floor:
The ice cellar is more than just a storage place. They clean it out each spring and give away all the meat, scrape the walls, re-pack them with fresh snow, to receive the new whale meat as the new home for the whale & other animals that give themselves to them, out of respect for the animals. We were privileged to experience this, though for some reason I did not feel the need to go down.
2nd ARCTIC FOX, SHORE ICE
David was kind enough to drive us all the way to the Point in a 4-wheel drive truck where we saw fresh polar bear tracks, the bone pile, and the beautiful snowy owl the area is known for (too quick for pictures though).
The waves of two seas crash violently together here, plus it was very windy. What an experience.
On a second trip with David to the south end of the beach we saw a white arctic fox that actually came closer to the vehicle to check us out, then bounded away with HUGE leaps that had us laughing so hard we were holding our sides:
Multi-year ice (iceberg) on shore, and the view through through David's windshield
BALEEN
We also stopped at the Heritage Center, where Perry, an artist we met the first time (left side of photo with Glenn), invited us back to the workroom where he had completed several new baleen etchings (we bought them all, he does precise and exquisite etching work in spite of his wrist problems).
His jolly friend Delbert (Inupiat name Suqqaq which means "Baleen") we met that day, prepares the baleen for him to work on. Here you see a particularly long baleen, then pieces ready to be polished, then polished and ready to etch:
Glenn wired megalodon teeth as necklaces for all we met on this trip, as a thank you for what they all meant to us.
BEACH
We are always drawn to the beach soon after arrival. Instead of the usual gentle waves, the aftermath of a storm caused 10-12 foot dirty waves that boomed on the flat shore, awe-inspiring and unlike any hurricane we had ever experienced. The waves had breached the shore road in several places, causing some to evacuate their homes. A new berm wall was hurriedly shored up to prevent further loss. Though the weather while we were there was in the 20's, the wind on the beach was frigid:
We walked the frozen beach a lot and brought home sea glass (looked sandblasted due to the action against the pea gravel on the beach), rocks & shells (you do NOT pick up any fossils, other marine mammal bones or artifacts, they belong there).
For two days after the storm, there were clams, sea worms, crabs and shrimp that washed up on shore (frozen, well preserved; also we found it odd that the clams had no shells). Everybody took time to walk along the shore to pick up the seafood, except the worms which, we are told, are TRULY subsistence food. Third photo is Glenn gesturing while talking with two of our new friends:
Ice edge on the shoreline
THE HAUNTED DINOSAUR RIDE
We happened past a playground near the shore one day, and saw this dinosaur spring ride rocking wildly back and forth by itself, caused by the wind coming from just the right direction. What a hoot.
When we were home we made a habit of checking the Sea Ice Cam website (link below) on a regular basis to watch the winter set in. Now we were experiencing it for ourselves. *this sea cam site is updated every couple of hours:
FOUR-WHEELING
This is a four-wheeling HEAVEN here, from the challenge of riding on the berm wall moguls to the speed achieved on the frozen flat sand & pebble beaches that stretch for several miles (okay, with a few detours around icebergs of multi-year ice). Now that the sand & gravel is freezing and hard, the young kids and adults are all riding them everywhere. They really don't like the soft sand in the summer. So we had a blast watching them zip down the beach and the great moguls. I'm sure as there's more snow later in the season, more of the snow machines are used, we saw literally 2-3 machines at almost every home (working or not).
But some go a little too fast for conditions.
SUNSET
Our first sunset on this trip, memorable.
A serene half moon in the sky, a bowhead whale skull in silhouette on the horizon of the snowy beach, and another colorful sunset on the shores of the Chukchi Sea (part of the Arctic Ocean):
BARROW CARS
Examples of cars driven on these muddy gravel roads in Barrow:
No licenses or registrations are necessary for cars or vehicles here, most have cracked windshields from the extreme cold and a 3D layer of mud from driving the unpaved roads (ours was unrecognizable by the end of our stay).
RAVENS
Two ravens (they are always in pairs) squawk to each other on a frozen pond. Glenn captured their conversation on video/audio tape. We can find humor wherever we go, it just depends on how you look at things. We found this hilarious. Okay so we're a little twisted:
CLARA'S HOUSE,
eating whale meat & blubber
We met Bunna's mother Clara who was so hospitable we spent time in her home twice. Here's Clara (in the sunglasses) with daughter Angela (in blue), Angela's friend, and Clara's young toddler, 2nd photo is Clara's son Ray, Angela & toddler with their puppy:
Clara has a strong sense of family. There were many family pictures on the walls, and masks and other items, some new but many are family heirlooms:
Yes! We ate boiled whale blubber and whale meat, it was not as bad as I feared, though I watched Glenn eat it first (Clara suggested that we eat the blubber with sweet pickles, a good idea). The blubber was like a seafood flavored mushroom (black skin on top, white blubber below). The meat was dark and bloody (you can't bleed a whale) and tasted surprisingly like beef otherwise and was pretty tender. They sent some pickled muktuk (blubber) and seal meat jerky home with us.
Her son Ray was part of the whaling team that caught a whale, they were very proud (see Ray below with his flaying knife). We spoke with Ray extensively about the experience and he put all the photos on a CD for us that his mom had taken of him as their boat brought in the whale, and pictures he'd taken in the boat.
But since using one hand for a camera is a liability when he should be paddling or doing something else, next year he'll wear a head cam and really document it. His sister is a videographer and he's learned from her, they will be going to Point Lay in a couple of weeks to do a documentary on village life there. He also shared pictures of baby snowy owl he found in a ground well structure, and great photos he took of Jaeger predatory birds in the area.
He also showed us two walrus heads he dragged home that had washed up on the beach, they need to be boiled to clean them (they looked mummified and frozen but we could still smell them), Clara and Eva complained that he had to take care of it soon...
Sled dogs in Clara's neighborhood. I wish you could hear the symphony of howling that moves to a crescendo when they decide something is worthy to howl about:
JOE'S MUSEUM
We couldn't resist another visit to Joe "the Waterman" Museum home,

where he has added a giant Moose head, 55" across antlers, and 55" out from the wall:

Elk head

and black bear skin to his collection

They came in a crate bigger than his car, and getting them uncrated and into his house produced yet another humorous tale.

Full Elk mount

Polar bear rug

Red fox, caribou face mask, and feathered raven

Wolverine with ptarmigan on huge whale bone (creative use of a feather in the wolverine's mouth); baleen and face mask in background

Beaver

Ivory spirit mask, Eskimo in kayak, Joe's Water Truck carved in ivory, woolly mammoth tooth

Whale ear bones (top), vintage timbers, and a rare ivory chain link necklace

Skin trousers

Deer butt, deer head, and mountain goat

Musk ox skull

Dahl sheep horn with carved Narwhal

Walrus jaw bones & several artifact ancient clubs made from rib bone or ivory

Woolly mammoth tusk carving of whale hunt, and caribou jawbone

Harpoon points recently recovered from Bowhead whales in Alaska

Photos of Mother polar bear and cub in town:

Photos of polar bear feeding at the Point

News article of rare musk ox sighting in Barrow

Eskimo dressed in seal skin & polar bear fur, in kayak

Built by visiting scientists, the shadow across this instrument made of baleen determines when certain birds will migrate there

Portions of whale skull

Portion of whale skull, and vertebrae
Ancient timbers that wash up on shore from Russian ships or homes

BALEEN, and BALEEN WOVEN BASKETS
Outside barrel full of baleen (frozen in place)

Baleen etching of walruses (awesome) and also two of Perry's baleen etchings (we love his work):

Baleen etching of dog sled team

Huge baleen woven basket

Baleen basket made with a whale vertebrae disk as its bottom

Ancient Baleen sled

Baleen, one with caribou design

Another baleen basket with ivory Eskimo finial

Numerous baleen baskets, and an ivory shaman polar bear piece

FACES carved from WHALE VERTEBRAE

This is museum quality art work

Bone Face mask with teeth; below it is an unfinished baleen basket Joe is making
GROCERY STORE (referred to as the "AC")

What does stuff cost in Barrow? We were frequent visitors at the grocery store for the hot lunches, ice cream, coffee and groceries. It was also a gathering point for many children and other Native people to share news.

Here's a mom carrying her baby in the beautiful and functional parka they make with a baby carrier in the back:

Some buy baby items from drugstore.com or larger items directly from samsclub.com and it's cheaper even with shipping than buying from the grocery store.

Here's the good & bad news...

Major appliances sold right here in the grocery store

Bread $4.69/loaf

$13.63 for 1.24 lbs of strawberries with dip

Alaskan Reindeer steak

Milk $7.79/gallon

Orange juice $8.45 half gallon

Margarine $9.95/

5 pounds

Gas can $19.99

Meow mix, 3.5 pounds $10.57

Ranch dressing, $7.15 for 24 oz.

Chairs in the Freezer aisle

12 pack Pepsi $7.58

Dawn dish soap $6.57, 25 oz.

Windex $12.79, 2 liter

Oil, $5.29/quart

Windex, $25.49 for 1.34 gallon

Huggies diapers $66.99 for 150

Paper towels, 12 rolls $31.85

Apple juice, 1 gallon $ 19.35

Cheerios, $8.65 for 1 lb. 4 oz.

Apple juice, $7.39 for 2 quart

Starbucks coffee, $13.99 for 12 oz.

CUSTOM MADE PARKA JACKETS

Next to the $7000 Four-wheelers is this coat rack of magnificent creations of rich, bright fabric coats with fur collars and incredible detail using multiple layers of fancy edging material. They deserve to be individually displayed on a special wall, they are so lovely. We've shown some of the prices.

Elderly Barrow woman wearing her bright parka with a lush fur collar, walking across the Wells Fargo parking lot
GASOLINE

Gas is brought by barge once a year (Oct. 16th), stays the same price for the whole year. Silly us, we went for gas on the 17th and paid $4.55/gallon instead of $3.75 that it was before. Why their gas is so high when they're so close to Prudhoe Bay is beyond me.

We came home to see gas at $1.94/gallon here in South Carolina (October of 2006), a far cry from Barrow's prices
IVORY CARVINGS

ASRC Building and

North Slope Burrough Building (Mayor's office)

Both locations had impressive displays of carvings of Barrow and other Native Alaskan carvers

ASRC BUILDING
Walrus stone carving, seal vertebrae, whale rib, and mammoth tusks

Large Eskimo drummer in stone

Walrus tusks on whale vertebrae, baleen whale & Eskimo, polar bear fur

North Slope Burrough Building (Mayor's office)
A huge modern bowhead whale FIN showing all the bones in place. This covers an entire wall

A beautiful Ptarmigan totem, and a carved Dahl sheep horn:

SAMUEL SAALAAGRUK SIMMONDS

Carving Inupiaq Values - A Tribute to the late Samuel, a devout Christian minister, an eloquent Inupiaq speaker, a skillful hunter and carver of ivory, what is abundantly clear from this display is how much this elder has meant to the people of Barrow. We are honored to share the carvings on display here.

Eskimo hunting seal

Eskimo skinning seal

Eskimo throwing harpoon

Seated singing drummer

Husband and wife

Eskimos holding harpoon, pulling seal home on rope

Paddling kayak

Teaching a child
(TABLE OF CONTENTS IS ON PAGE 1)
Click to: Alaska Page 1 Page 2 Page 3 Page 4 Page 5 Page 7 Page 8 Page 9 Page 10 Page 11 Page 12