ANIMAL ITEMS:
JEWELRY ITEMS
FOSSIL ITEMS
CLOSEOUT SALES:
ROCK ITEMS
OTHER COOL STUFF FOR SALE
HUMAN INTEREST
FOLLOW us on TWITTER for special DISCOUNTS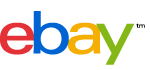 CONTACT INFORMATION
Glenn and Heidi Reed
WHERE ON EARTH?
118 Lori Circle
Spartanburg SC 29303
Phone: 864-541-8448
Please call between 9am and 9pm EST, seven days a week, to order.
Email addresses:
Heidi:
Glenn (wholesale only), please visit the Wholesale page for information before contacting him:
To order and pay for items you have chosen from our website, here is the link:
Any difficulties in ordering, just call or email.