ANIMAL ITEMS:
JEWELRY ITEMS
FOSSIL ITEMS
CLOSEOUT SALES:
ROCK ITEMS
OTHER COOL STUFF FOR SALE
HUMAN INTEREST
FOLLOW us on TWITTER for special DISCOUNTS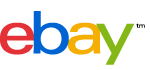 You Are On: Sharks Page 4
Click To Go To:
Sharks Page 1 Page 2 Page 3 Page 5 Page 6 Page 7 Page 8 Page 9 Page 10 Page 11 Page 12 Page 13 Page 14 Page 15 Page 16 Page 17 Page 18
(TABLE OF CONTENTS ON PAGE 1)
Contents: Great White Shark Teeth, Solid 14k gold, Sterling silver capped or tipped, or natural
NOW TAKE 20% OFF
INCREDIBLE ONE TIME OFFERING
TWO
SOLID 14K GOLD CASTINGS of
2-3/8" GREAT WHITE SHARK TEETH
as pendants, generous bail loop measures 3/4" opening x 5/16" wide
Both teeth have been drilled just below the center of the root, all the way through, to certify that it is indeed solid 14k gold. That is exactly what they are, solid 14k gold. The same jeweler that did the drilling indicated that filling the hole was an easy task. We will not do so, so you can re-check this to confirm the finding.
Each is stamped on the back, upper left root "14k"
Polished to a mirror finish, flawless, never worn. Shown below on Glenn's neck for size. Acquired from an estate.
Free USPS Express mail insured shipping anywhere in the U.S.
Outside U.S. please inquire for quote for fully insured shipping
#S-Gold-GW-1
Weight: 90 grams (3.1 oz)
$5579 NOW 20% OFF = $4463
================================
#S-Gold-GW-2
Weight: 80 grams (2.8 oz)
$4973 NOW 20% OFF = $3978
Genuine Modern GREAT WHITE SHARK TEETH !

(Carcharodon carcharias, as in the movie "Jaws")
PURCHASE we made 8/22/09, last known, single, legal, largest collection in the United States
647 teeth
One collection (over 200 teeth) purchased from a West Coast collector we've known for 16 years, due to financial difficulties he has offered the collection to us which we purchased.
Second collection of 647 teeth was acquired from an East Coast collector who has been in the shark tooth business for 35 years.
Many are museum quality, any deviations from this are duly noted. They are below, from largest to smallest. Prices are based on size and perfection of each tooth. TOOTH MEASUREMENTS are from the bottom tip, along the longest side, to the top of the root.
Every collection we buy is higher priced than the last because large collections have already been sold off; to our knowledge there is one remaining collection of 200+ teeth by a private California collector that we are continuing to negotiate with.
We do not gold or silver cap teeth, the ones available below this group have been already capped for us.
If you want one of the natural teeth capped, you can: 1) take it to a local jeweler, 2) take it to your local dentist for capping, or 3) contact Gary Olt in the blue box near the bottom of the page for a quote.
Teeth can be wired as a pendant for an additional $6 charge for silver, $10 for gold, and would include a 20" black suede necklace.
OR, BUILD A NECKLACE, see details on SHARKS PAGE 1 .
All inventory is UPDATED EVERY 24 HOURS.
Information card included.

This entire page is dedicated to genuine GREAT WHITE SHARK TEETH.
The teeth have come from a large great white (genuine Carcharodon Carcharius) caught before December of 1998; after this time they were declared protected, then endangered, so no great whites have been caught since that time.
PLEASE NOTE: Great white shark teeth & jaws can be shipped only within the U.S..
THAT IS WHY THE PRICES OF THE GREAT WHITE SHARK TEETH ARE MUCH HIGHER THAN ANY OTHER SHARK TEETH IN THE WORLD.
We do not go out and catch sharks for their teeth!
Great whites were declared endangered since December 1998 so it is ILLEGAL to catch them now. But they are NOT ILLEGAL TO OWN OR SELL.
So what are people supposed to do with the ones that are already in circulation? Hide them? Throw them away? No, those that are in circulation are allowed to be traded, sold, resold, collected, displayed, bragged upon, showed off.
So because there are a limited amount of these specimens in circulation.....the value has only one place to go....UP (just like elephant ivory products).
Modern Great White shark teeth are not found while diving or digging. They now only come from existing collections.
INSTRUCTIONS ON CARING FOR YOUR SHARK TOOTH
If you wear the tooth as jewelry, brush it with white toothpaste periodically to remove body oils & dirt.
We do not recommend that the tooth be worn in water (shower, ocean, pool). This tooth is no longer in the mouth of a living shark and must be treated differently to maintain its white color (would you wear your leather shoes in the shower?... same principle). Either the tooth will be kept in a display box as a collector tooth, or worn on a regular basis and not be of collector quality after being worn.
So, for daily wear, you may want to treat the root (the porous top of the tooth) so it will not discolor from body oils, and to prevent moisture from getting into the tooth tissue and discolor it. Treatment: brush on clear finger nail polish (from a pharmacy) or polyurethane (from a hardware store paint department - from a can you can brush it on, not spray),and the root will stay white without the need to clean it again.

NEVER use bleach as this will cause the
gum to turn yellow and flake off.
Your shark tooth should last many years and bring much enjoyment to you.
9/28/06
"STRATOSPHERE" SIZES OF GREAT WHITES
We're calling these "The MAGNIFICENT 7"
Sizes are: 2-5/8", 2-11/16", and YES, a 2-3/4" (upper center of Glenn's hand). Not for the faint of heart.
This collection came to us through the settlement of an estate. Over the years, the collection has passed through several different hands, so the whereabouts of the particulars of the great white shark these came from are not known. If this information were available, these 7 teeth would all be classified as world record holders. But because we don't have the provenance on these, we are unable to register them as such.
MODERN GREAT WHITE SHARKS TEETH
2-3/4" WORLD RECORD SIZE
2-3/4", we've measured it on multiple rulers and had it verified by another great white shark tooth expert. It is what it is!
$10,000 SOLD 11/6/06
CONGRATULATIONS ON YOUR PURCHASE, MR. T from CALIFORNIA !!
2-11/16" $4585

Sold-Scott

Sold-Dale
2-5/8" $3485

SOLD- Jeff in NC

SOLD - Jeff in NC - CONGRATS on buying the "twins"!

SOLD- ERIC

SOLD- STEVEN
2-9/16" $4800 unless marked otherwise
#S400-1 1 serration missing $4200 SOLD - Darrell
Here is how the tooth was turned into a wearable work of art by John Haupt. Dentist and precious metals artist John describes his work as follows: "I was in South Africa when I was contacted to work with the tooth, requesting a new design - so I got inspired by the
"jumping" sharks and designed the piece as you can see from the picture (photo credits to John Haupt; cap used an ounce of gold). We hand made the chain from 1/2 round 14 k gold wire and cut and soldered each piece (another two ounces of gold).
Thanks again!
(John's contact info is at the end of the great white shark teeth on page 5)
2-1/2" $4600 unless marked otherwise
#S400-40 minor gum wear $3900 SOLD
2-7/16" $2100 unless marked otherwise

#S400-80 SOLD

#S400-81 Perfect SOLD

#S400-82 Perfect SOLD

#S400-83 Perfect SOLD

#S400-84 Perfect SOLD

#S400-85 Minor Tip nick $2000

#S400-86 Tip nicked & deformed serration upper L $2000

#S400-87 Feeding serrations wear $2000
2-3/8" $1800 unless marked otherwise

#S400-110 SOLD

#S400-111 SOLD- Pete

#S400-112 SOLD- Steven

#S400-113 SOLD

#S400-114 Perfect

#S400-115 Perfect Sold-Chris

#S400-116 Interesting wrinkle near left root SOLD

#S400-117 Tip nicked $1500

#S400-118 Chip, feeding mark on back; perfect tip $1600

#S400-119 HOT! Bite mark; perfect tip $1600

#S400-120 HOT! Bite mark; fair tip $1600

#S400-121 Deformity which is an interesting bonus; 1 serration + 3 serration damage in the area of the deformity

$1600



#S400-122

No flaws; small irregularity in serrations near tip $1750
2-5/16" $1600 unless marked otherwise
#S400-150 sold 3/3/08
2-1/4" $1400 unless marked otherwise

#S400-180 Feeding chomp L side, nicked tip, 2nd bite R side $1100

#S400-181 Nicked serrations R side $1100

#S400-182 Two Feeding marks-back; missing serrations; great tip $1200

#S400-183 Feeding marks (back) & missing serrations; great tip $1200

#S400-184 Great tip, feeding marks, missing serrations $1200

#S400-185

Perfect SOLD

#S400-186 Nicked tip; missing serration $1000

#S400-187 Feeding chomp; fair tip $1100





#S400-188 Tip completely missing (eaten, we guess), would have been over 2-3/4" long tooth! $1000





#S400-189

Perfect $1400 SOLD

#S400-190

Root dark color; tip nicked $1350



#S400-191

2-1/4" great white shark tooth, Gold wired as a pendant
Two minor serrations nicked

$1375
2-3/16" $1200 unless marked otherwise

#S400-213 Perfect except enamel age crack upper center $1150

#S400-214 Perfect except for deformed gum and age crack upper center $1150

#S400-215 Tip nick, missing serrations $1050

#S400-216 Age Crack upper center, worn tip, tip peeled on back $1050 SOLD

#S400-217

Minor nicked serrations lower left $1150

#S400-218

Perfect

$1200
2-1/8" $1100 unless marked otherwise

#S400-250 Perfect SOLD

#S400-251 Perfect

#S400-252 Perfect

#S400-254 Serrations missing, L side $1050

#S400-255 Serrations missing $1050

#S400-256

Perfect

#S400-257 Minor tip wear, Bite marks across enamel back & front gum $1050

#S400-258 Tip chip $1000

#S400-259 Rounded tip, serrations missing $1000

#S400-260 Tip chipped & serrations missing $1000

#S400-261 Chomp bite & worn tip $1000

#S400-262 Worn tip, serrations; chomp bite; (EXTRA WIDE 1-5/8") tooth $1050

#S400-264

Perfect SOLD

#S400-265

Perfect
2-1/16" $1000 unless marked otherwise

#S400-280 Feeding chomp & worn tip $900

#S400-282

Slight yellowing of root

$1050

#S400-283

Perfect
2" $900 unless marked otherwise




#S401-1 Wide silver cap pendant; perfect $950

SOLD





#S401-2 Silver tipped, bite- serrations missing R & L $875

#S401-3 Serrations missing, 2 deformed gums and 2 dimples $875

#S401-4 (would be 2+ inch with tip), deformed gum $850

#S401-5 (would be 2" plus with tip), deformed gum $850

#S401-6 Serrations missing lower L $850

#S401-7 Feeding chomp & tip chip $800

#S401-8 Tip chipped $800
1-15/16" GREAT WHITES $800 each unless marked otherwise
#S403-8
Perfect
1-7/8" GREAT WHITES $675 each unless marked otherwise

#S404-1 Serrations missing, left center $600

#S404-5 Silver tipped, serrations missing $500

#S404-6 would be 1-7/8+ inch with tip $450

#S404-7 Tip missing $450

#S404-8

Silver cap; Perfect

$705

#S404-14 Perfect SOLD

#S404-17 Unusual arched tooth; perfect SOLD

#S404-18 Perfect





#S404-19 Perfect





#S404-20 2 serrations missing $600 SOLD
1-13/16" GREAT WHITES $550 each unless marked otherwise

#S405-7 Mark in enamel, upper center $500

#S405-8 Mark in enamel center top; root ears rough $500

#S405-9 Mark in enamel center top; root ears rough $500

#S405-11 Perfect
1-3/4" GREAT WHITES $450 each unless marked otherwise

#S406-1 Tip nicked serrations nicked $400

#S406-2 1-3/4+ inch, serrations nicked L side; perfect tip $430

#S406-3 Slight tip nick $440

#S406-4 Serrations nicked several areas; perfect tip $425

#S406-5 Root ears rough $375

#S406-6 Top serrations R & L nicked $375

#S406-7 Tip & serrations nicked $410

#S406-8 Bite dimple (front); serrations nicked; perfect tip $420

#S406-9 Perfect

#S406-10 Tip & serrations nicked $400

#S406-13 Tip and serrations nicked $400

#S406-16 Nicked Tip & serrations $400
1-11/16" GREAT WHITES $385 each unless marked otherwise

#S407-11 Left root ear nicked $335

#S407-12 Perfect

#S407-13 Perfect

#S407-18 Perfect

#S407-19 $415

#S407-20 Perfect

#S407-24 Perfect
1-5/8" GREAT WHITES $350 each unless marked otherwise

#S408-4 Perfect

#S408-6 Root ears rough $320

#S408-7 Perfect



#S408-8 Perfect

#S408-12 Nicked serrations

$330

#S408-13 Perfect tooth with Bite mark $340

#S408-15

Perfect

#S408-18 Two nicked areas $330

#S408-19 Two gum sides nicked; perfect tip $335

#S408-20 Age Crack and serrations nicked; gum erosion; perfect tip $300

#S408-21 Tip and serration nicks $290

#S408-22 Tip and serration nicks $290

#S408-23 Tip and serration nicks $290

#S408-24 Tip and serration nicks $290

#S408-25 Tip and serration nicks $275

#S408-26 Tip and serration nicks $290

#S408-27 Tip and serration nicks $290

#S408-28 Serrations nicked $300

#S408-29 Serration nicks $300





#S408-32 Silver capped, $360

#S408-35 Silver capped, enamel damage $360

#S408-37 Great silver capped tooth, small chip upper L $360





#S408-39 2 serrations missing $330




#S408-40 Perfect
1-9/16" GREAT WHITES $320 each unless marked otherwise

#S409-2 Perfect

#S409-11 Smooth serrations near tip $295

#S409-17 Perfect





#S409-18 Perfect
1-1/2" GREAT WHITES $295 each unless marked otherwise

#S410-3 Perfect

#S410-4 Perfect

#S410-7 Root ears nicked $255

#S410-10 Perfect

#S410-11 Perfect

#S410-13 Hash marks on root $275

#S410-18 Serration nicked upper R $275

#S410-19 Root ears rough $275

#S410-20 Perfect

#S410-24 Perfect

#S410-25 Perfect

#S410-26 Right lower serrations worn $275

#S410-27 Perfect

#S410-28

DEFORMED!

#S410-29

DEFORMED!

#S410-30 Perfect

#S410-31 Perfect

#S410-32 Perfect

#S410-33 Serrations nicked, nice tooth $270

#S410-34 Serrations nicked $260

#S410-35 Tip and serrations nicked $250

#S410-36 Serrations nicked $275

#S410-37 Bite chomp $220

#S410-38 Bite chomp $220

#S410-39 Bite damage $225

#S410-41 Silver capped, bite mark $300

#S410-43 Tip and serration nicks $240

#S410-44 Silver capped, nice tip, mean looking tooth $310

#S410-45 Silver capped, chip on top left side $290





#S410-55 Multiple serrations missing $250
1-7/16" GREAT WHITES $275 each unless marked otherwise

#S411-9 Perfect

#S411-11 Natural twist at tip; root ears rough $245

#S411-13 Perfect

#S411-14 Root ears rough $245

#S411-19 Perfect

#S411-21 Perfect

#S411-23 Perfect

#S411-24 Perfect

#S411-25 Perfect



#S411-26 Perfect

#S411-27 Perfect

#S411-29 Extra serration on tip

#S411-30 Perfect

#S411-31 Perfect

#S411-34 Perfect

#S411-36 Perfect



#S411-40 Perfect
1-3/8" GREAT WHITES $260 each unless marked otherwise

#S412-2 Perfect

#S412-3 Perfect

#S412-5 Perfect

#S412-7 Nicked R ear of root & serration on L $235

#S412-8 Rough root ears $235

#S412-10 Right ear nicked $235

#S412-11 Perfect

#S412-12 Perfect

#S412-13 Slight patina wear $245

#S412-14 Perfect

#S412-15 Perfect

#S412-16 Perfect

#S412-17 Perfect

#S412-18 Perfect

#S412-19 Perfect

#S412-20 Perfect

#S412-21 Perfect

#S412-22 Perfect

#S412-23 Perfect

#S412-25 Perfect

#S412-26 Perfect

#S412-27 Perfect

#S412-28 Perfect

#S412-29 Perfect

#S412-32 Silver tip, outstanding tooth $275

#S412-33 Silver tip, great tooth $275

#S412-34 Silver tip, bite mark $265

#S412-35 Silver tip, small serration and chip $265

#S412-36 Silver tip, missing serration on both sides $265

#S412-42 Beautifully silver capped tooth, 2 small cracks $275

#S412-44 Silver capped, great tooth, small enamel peel $265

#S412-45 Silver capped, bite mark $265

#S412-46 Silver capped, great tooth, wicked color $275

#S412-47 Silver capped, gnarly deformed, great tooth $275

#S412-48 Silver capped, nice tooth, enamel on 2 root sides gone $260

#S412-49 Silver capped, perfect tooth, serration damage $265

#S412-50 Silver capped, nice tip, small serration damage and enamel peel $260

#S412-51 Silver capped, great tip, 1 serration missing, gnarly color $260

#S412-52 Silver capped, nice worn tooth, tip okay $255

#S412-53 Silver capped, great tooth, enamel crack $255

#S412-54 Silver capped, great tooth, bite mark, enamel peel, very nice tip $265

#S412-55 Silver capped, great tip, small peel on top sides $260

#S412-56 Silver capped, great tip, small serration missing $255

#S412-57 Silver capped, gnarly tooth, nice tip $255

#S412-58 Silver capped, Mr. Bad, serration damage $255

#S412-59 Nice tooth, 2 small serrations missing, B grade $245

#S412-60 Nice tooth, B grade $245

#S412-61 Nice tooth, B grade $245

#S412-62 Nice tooth, B grade $240

#S412-63 Nice tooth, B grade, enamel peel $230

#S412-64 Great tooth, worn serrations, B grade $240

#S412-65 Nice tooth, bite damage $240

#S412-66 Bite damage $235

#S412-67 Nice tooth, worn $235

#S412-68 Nice tooth, serration damage $245

#S412-69 Nice tooth, great tip, bite damage $240

#S412-70 Nick tip, feeding damage $240

#S412-71 Big gnarly, feeding damage $230

#S412-72 Nice tip, chipped serrations at gum line $225

#S412-73 Nice tip, feeding damage $225

#S412-74 Nice tip, serrations nicked $230

#S412-75 Tip and serrations nicked $220

#S412-76 Tip and serrations nicked $220

#S412-77 Tip and serration nicks $220

#S412-78 Tip and serration $220

#S412-79 Tip peel, well worn $215

#S412-80 Tip chip $220

#S412-81 Tip and serrations nicked $215

#S412-82 Nice tooth, good tip, serrations nicked $225

#S412-83 Tiny nick on tip $230

#S412-84 Tip missing, feeding wear $230

#S412-85 Worn tip, nice tooth $230

#S412-86 Nice tip, serrations nicked $230

#S412-87 Tip chip, serrations nicked $220

#S412-88 Gnarly tooth, feeding, tip, and serrations nicked $190

#S412-89 Perfect

#S412-90 Perfect





#S412-93 Perfect




#S412-94 Perfect




#S412-96 Perfect




#S412-98 1 serration missing $245
1-5/16" GREAT WHITES $225 each unless marked otherwise

#S413-1 Serration missing upper L $215

#S413-2 Tip serrations smoother $215

#S413-6

#S413-7 Perfect

#S413-8 Perfect

#S413-9 Perfect

#S413-10 Perfect

#S413-15 Perfect

#S413-21 Perfect

#S413-22 Perfect





#S413-23 Perfect




#S413-24 Perfect




#S413-25 Perfect




#S413-27 Worn serrations $210




#S413-28 Deformed serration $220
1-1/4" GREAT WHITES $210 each unless marked otherwise

#S414-1 Perfect

#S414-2 Perfect

#S414-3 top of root rough $200

#S414-4 Perfect

#S414-7 Perfect

#S414-8 Left root ear slightly rough $200

#S414-9 Rough root ears $200

#S414-10 Perfect

#S414-11 Perfect

#S414-13 Perfect

#S414-15 Perfect

#S414-16 Perfect

#S414-17 Perfect

#S414-18 Perfect

#S414-19 Perfect

#S414-20 Perfect

#S414-21 Perfect

#S414-23 Perfect

#S414-25 Perfect

#S414-26 Silver tipped, serrations nicked $200

#S414-27 Silver tip, serrations nicked $200

#S414-28 Silver tip, missing serrations $200

#S414-29 Silver capped, Mr. Ugly, bite marks $220

#S414-30 Silver capped, Mr. Ugly's little brother, serrations smoothed $220

#S414-31 Silver capped, nice tip, great tooth with ding in silver cap $220

#S414-32 Silver capped, great tooth, nice tip $220

#S414-33 Silver capped, mean looking tooth, nice tip $220

#S414-34 Silver capped, good tip, serrations nicked $215

#S414-35 Silver capped, nice tip, serrations nicked $215

#S414-36 Silver capped, rough tooth, nice top $215

#S414-37 Silver capped, nice tip, serrations nicked $215

#S414-38 Silver capped, nice tip, serrations nicked $220

#S414-39 Silver capped, nice tip, serrations nicked $220

#S414-41 Silver capped, nice tip, serrations nicked $210

#S414-42 Silver capped, nice tip, serration chip $210

#S414-43 Silver capped, nice tip, serrations nicked $215

#S414-44 Silver capped, nice tip, gnarly tooth, bite on back $220

#S414-45 Silver capped, nice tip, serrations nicked $220

#S414-46 Silver capped, serrations nicked $215

#S414-47 Silver capped, nice tip, serrations nicked $210

#S414-49 Great tip, serrations nicked $200

#S414-50 Great tip, serrations nicked $200

#S414-51 Great tip, serrations nicked $190

#S414-52 Great tip, serrations nicked $190

#S414-54 Great tip, serrations nicked $190

#S414-55 Great tip, feeding chomp $175

#S414-56 Great tip, serrations nicked $175

#S414-57 Nice tip, serration chunk gone $175

#S414-58 Tip and serrations nicked $175

#S414-59 Tip and serrations nicked $175

#S414-61 Tip and serrations nicked $175

#S414-62 Brushed silver cap, nice tooth, nick tip $215

#S414-63 Perfect
1-3/16" GREAT WHITES $190 each unless marked otherwise

#S415-1 Perfect

#S415-7 Perfect

#S415-9 Perfect

#S415-11 Perfect

#S415-12 Perfect

#S415-13 Perfect

#S415-14 Perfect

#S415-16 Perfect

#S415-17 Perfect

#S415-18 Perfect

#S415-19 Perfect

#S415-20 Perfect

#S415-21 Perfect

#S415-22 Perfect

#S415-23 Perfect

#S415-24 Perfect

#S415-25 Perfect

#S415-26 Perfect

#S415-27 Perfect

#S415-28 One missing serration $180

#S415-29 One missing serration $180

#S415-33 Silver capped, nice tooth, great tip $210

#S415-34 Silver capped, great tooth, nice tip $210

#S415-36 Silver capped, nice tip, serration damage $200

#S415-37 Brushed silver cap top, enamel peel $200

#S415-38 Nice tip, serration damage $160

#S415-39 Nice tip, serration damage $140

#S415-40 Tip nick, serration damage $140

#S415-41 Tip nick, serration damage $140

#S415-43 Nice tip, age crack, serration damage $140





#S-415-45 Perfect




#S-415-47 1 small serration missing $180
Click To Go To:
Sharks Page 1 Page 2 Page 3 Page 5 Page 6 Page 7 Page 8 Page 9 Page 10 Page 11 Page 12 Page 13 Page 14 Page 15 Page 16 Page 17 Page 18
(TABLE OF CONTENTS ON PAGE 1)