ANIMAL ITEMS:
JEWELRY ITEMS
FOSSIL ITEMS
CLOSEOUT SALES:
ROCK ITEMS
OTHER COOL STUFF FOR SALE
HUMAN INTEREST
FOLLOW us on TWITTER for special DISCOUNTS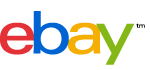 You Are On: Rocks & Minerals Page 9
Click To Go To:
Rocks & Minerals Page 1 Page 2 Page 3 Page 4 Page 5 Page 6 Page 7 Page 8 Page 10 Page 11
TABLE OF CONTENTS ON PAGE 1
Contents: Natural garnets from China; Slices of Polar Jade from Canada; FLUORESCENT ROCKS & GLASS: vaseline glass marbles, Pink mangano calcite, rhombohedral calcite, Sodalite, and Willemite; Morgan Hill Poppy Jasper (rough), Fluorescent Rock display Smithsonian
GARNETS from China

Rough, natural, faceted, deep red almandine garnet crystals, WOW!

Altay Mine,

Altay (Aletai) Prefecture,

Xinjiang (Xinjiang-Uygur)

Autonomous Region, China

4.6 ounces in each package, 5-9 garnets, average 1/2 to 1" diameter

$24.00 per set

#R-910-1

#R910-2

#R-910-4

#R-910-5

#R-910-6

#R-910-7

#R-910-8

#R-910-9

#R-910-10

#R-910-11

#R-910-12

#R-910-14

#R-910-15

#R-910-16

#R-910-17

#R-910-18

2.3 ounces in each package, 4 garnets, average 1/2 to 7/8" diameter

$14 per set

#R-912-1

#R912-2

#R912-3

#R-912-4

#R-912-5

#R-912-6

#R-912-7

#R-912-8

#R-912-9

#R-912-10

#R-912-11

#R-912-12

#R-912-13

#R-912-14

#R-912-15

#R-912-16

#R-912-18
POLAR JADE

British Columbia, Canada "Polar Jade" (nephrite jade)

See "Gem Animals" page 6 for photos of the mine & an in-depth article on Jade too

#R-920. Polished on one side, slice of Polar Jade is 2-7/8" x 1-3/8" x 1/4" thick.
$6.00
#R-921. Polished on both sides, slice of Polar Jade is 3" x 1-5/8" x 1/4" thick.
$8.00
#R-922. Polished on both sides, slice of Polar Jade is 5-3/4" x 2-1/8" x 3/16" thick.
$12.00
#R-923. Polished on both sides, slice of Polar Jade is 6-3/4" x 2-3/4" x 3/8" thick.
$20.00
#R-926 Unpolished slice of Polar Jade is 5-1/2 x 4-1/2 x 1/4" thick
$25.00
#R-929 Semi-polished slice of Polar jade is 3 x 1-3/8" x 1/8" thick
$9.00
Did you know? That there is no such thing as just "Jade"? Jade must be either Jadeite or Nephrite (Jadeite being the more valuable of the two) The second most valuable color of Jadeite is LAVENDER. True!
FLUORESCENT

marbles & minerals

VASELINE GLASS MARBLES

#R-930-C. JUMBO (opaque, coated) vaseline glass marbles (1" diameter) (note photos in regular store lighting, and under black light

Note: Shipping outside the U.S., 1-2 of these 1" marbles, postage is $6.55; inquire for postage on higher quantities

$4.00 ea.

(388 available)
CALCITE, clear white optical rhombohedral natural form, from Mexico

Average 1" long each, unless stated otherwise

Each set of 3 for $8, unless marked


#R-942


#R-943


#R-944


#R-945

One specimen, 1-3/4" long x 1-1/2" wide x 5/8" deep

$10
WILLEMITE from NEW JERSEY

Fluorescent bright yellow-green

#R-950

Two smooth sides, 3-15/16" long x 2" wide x 1-1/4" tall, 15.5 ounces $35

#R-950-1

Awesome luminescence with pink and green, nice. One smooth side, 4-1/2" long x 3-3/8" wide x 7/8" tall, 1 pound 4.7 ounces $45

SODALITE from QUEBEC, CANADA

Fluorescent bright orange!

#R-957

2-1/2 x 1-1/2 x 1" $12

#R-958

2-1/4 x 2-1/4 x 1-1/4" $14

#R-960

2-1/4 x 2 x 1-1/2" $14

#R-961

3-1/2 x 1-3/4 x 1-1/4"$16

Specimens of fluorescent rocks & minerals at the Smithsonian Museum in Washington D.C., first under normal light, then black light (apologies that I could not capture the colors better than this):
MORGAN HILL POPPY JASPER
From a closed mine in Morgan Hill, California. Limited quantities available - very cool color and pattern for an orbicular jasper!
Morgan Hill Poppy Jasper. A real bookend of a piece! Large 4" x 4" x 3" chunk that sits flat with a vertical side (like for a bookend). Great cutting material! 3.5 pounds.
$199.00
SOLD
And finally, you'll enjoy hearing about our cool customer named Cait that made an incredible find that she's shared with us because she needed confirmation of what she found, and because we have rare Morgan Hill Poppy Jasper (from Morgan Hill, California)
...here's part of her email:
For a living I do marketing communications for a high tech company in Silicon Valley. I am a COMPLETE NOVICE who lucked out finding a boulder-sized piece of poppy jasper ...the mystery-rock saga continues to evolve. Yes, itís poppy jasper, but the Park Dept people want to name it for the area where I found it, i.e., Sierra Azul or New Almaden Poppy Jasper. I am leading the Park Geologist to the location on Sunday (March 21). He will evaluate the quality/importance of the find (as best he can without actually cutting into the stone) and the logistics of removing it from the creek bed.

In one of my other creek photos, there looks like a similar boulder beneath a waterfall and the next time I visit that area of the creek, Iíll take a closer look. But my window for getting down into those creek areas is rapidly closing. Because I follow game trails into these areas, poison oak and ticks are a real hazard. I end up brushing up against poison oak. And ticks cling to the tops/edges of vegetation hoping to hitch a ride on a human or animal passing by. Normally, as soon as the rains stop, I abandon the area until mid-November. Iíll keep ya posted!

Iíve posted more photos if youíd care to view them..
Like we've been saying, folks, even WE don't know what's next to show up in our email box or the next find to add to the website, so STAY TUNED!
Here's a large specimen of Morgan Hill Poppy Jasper on display at the Smithsonian Museum in Washington DC:
The mine is now sealed where this gem came from - Morgan Hill, California. Excellent orbicular pattern and warm color, made of jasper, hematite and quartz.
Morgan Hill Poppy Jasper, wired in gold as pendant, is 1-13/16" long x 1-3/4" wide.
LAPIS specimen on display at the Smithsonian Museum in Washington DC:
and Watermelon Tourmaline:
and Crocoite and other minerals, a very colorful display:
Click To Go To:
Rocks & Minerals Page 1 Page 2 Page 3 Page 4 Page 5 Page 6 Page 7 Page 8 Page 10 Page 11
TABLE OF CONTENTS ON PAGE 1