ANIMAL ITEMS:
JEWELRY ITEMS
FOSSIL ITEMS
CLOSEOUT SALES:
ROCK ITEMS
OTHER COOL STUFF FOR SALE
HUMAN INTEREST
FOLLOW us on TWITTER for special DISCOUNTS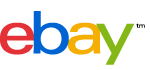 You Are On: Rocks & Minerals Page 5
Click To Go To:
Rocks & Minerals Page 1 Page 2 Page 3 Page 4 Page 6 Page 7 Page 8 Page 9
TABLE OF CONTENTS ON PAGE 1
Contents: Pyrite specimens from Peru, Pyrite suns from Illinois; Desert Roses, Picture Jasper, Septarian Nodule slice Specimens; Mimetolith links
PYRITE from PERU

(Huanzala Mine)

Excellent sparkle and cube design is all natural, a great chunk for a great price!

$12.00 each



#R502


#R503


#R504


#R506


#R510


#R512


#R513


#R515


#R516


#R518


#R520


#R522


#R524


#R525


#R526


#R527


#R528


#R529




#R530


#R531


#R532


#R533


#R534
PYRITE SPECIMENS from different countries displayed at the Smithsonian Museum, Washington D.C.:

and Cube Pyrite from Spain (Smithsonian), Heidi's favorite:
Natural PYRITE SUN in ANTHRACITE COAL SHALE MATRIX
Always hard to believe, but this is the way the pyrite suns naturally form, and then are mined out of the coal mine in Sparta, Illinois. This is a high quality, shiny, dense shale found between the coal seams, in which just the right minerals, pressure, heat and water combine to grow the pyrite sun as you see here. You will receive exactly what you see in the photo.
Pyrite suns (also known as "fool's gold") were thought to be fossilized sand dollars or lily pads, when in fact they are pyrite crystals formed between layers of slate and coal, found deep in coal mines in Sparta (Randolph County), IL, 300 million years ago. A very difficult cleaning process unveils their hidden natural beauty. As the Illinois coal mines shut down one by one, these specimens will become more and more rare.
This is a close up of the pyrite sun, and of the back.
You will see drill bit marks in some of the shale matrix, these are not fossils but drill marks separating the shale.
Chemistry: Iron sulfide
Class: Sulfides, Color: brass yellow; Luster: metallic
Transparence: Opaque; Fracture: none/conchoidal;
Crystal system: Isometric; Moh's hardness: 6-6.5
Locality: Sparta, Randolph County, Illinois
Individually priced
12-7/8" long x 7-7/8" wide x 1-1/4" thickest
Pyrite sun 3-5/8" diameter
4 lbs 13 oz
Pyrite Suns
(IRIDESCENT RAINBOW COLORS)
Iridescent pyrite suns are caused by exposure to chemical gases possibly chlorine which occurs naturally to get the beautiful iridescent color, making it look like a sun or sun rise.
EXTRA-LARGE
3-1/2 to 4-1/4"
$40 each
#R-543-120 4-1/4" $38 SOLD
Did you know? That Black Jet, made popular in turquoise jewelry, is actually a type of fossilized WOOD turned to COAL, formed 180 million years ago from dead trees? TRUE.
DESERT ROSES

From Naica, Chihuahua, Mexico. Found in a mine cavern are these glassy gypsum formations called "selenite". Crystals grow as opaque sand-filled crystal clusters with mica-like sheets. Clusters can be HUGE (room-sized) or just single ball rosettes. Under shortwave UV light, they fluoresce a bright cream color and are moderately phosphorescent, a good customer named Mike reports. Thanks, Mike! Gotta have one?

#R-560 5-1/2 x 3 x 3" tall, large roses, nice display
$25
#R-562 8 x 5 x 4" tall, small roses, beautiful display piece
$65
PICTURE JASPER
From Utah

#R-572. Picture Jasper (Utah) is 1 3/4 x 1 1/2 x 1", polished specimen is
$8.99
#R-573. Picture jasper (Utah) is 3" x 2" x 1/2", polished specimen is
$12.99.
#R-574. Two pieces of picture jasper - pendant material, perhaps? One is 1 3/8" x 3/4", the smaller is 1 1/8" x 3/4". Polished. Good fern pattern is naturally in the stone.
$8.00/set of 2
A great specimen of Picture Jasper (Idaho) from the Smithsonian Museum in Washington DC:
SEPTARIAN NODULE specimens

Septarian nodules are found 15 miles E of Zion National Park, Utah. They were formed in an ancient sea floor during the Cretaceous period, 50-70 million years ago when the Gulf of Mexico extended into Utah. On the ocean floor, mud formed around decomposed sea life. Rocking back and forth in the water caused mud balls. When the ocean receded, the mud balls dried and cracked open.

Over the eons to follow, mineralized solutions deposited in the cracks. First forming brown ARAGONITE, then golden CALCITE and occasionally BARITE clusters were formed within the cavities. The outside of the mud ball is now a gray limestone rock. As the nodules weathered out of the gray clay hills, at one time they could be picked up by hand on the surface. Now, excavating equipment is required for extraction, 20-40 feet underground.

The name "Septarian" is Latin "Septem" meaning seven. The mud balls cracked with seven points in every direction, creating a beautiful design. The fossil which started forming the Septarian nodule is sometimes noticeable in the rock. So, yellow center = Calcite, Brown lines = Aragonite, Gray rock = Limestone.

One side polished to a high sheen; these work well as coasters for the coffee table, or lovely display pieces

Priced as marked; these are 1/2" thick slabs

#R591-E

3-1/2 x 4-1/2" $27

#R591-X

6-1/4 x 8-1/8" $55

Awesome fish carving in Septarian nodule material. (seen front and back). 9 1/2" long x 7 1/2" high. (3 1/4 pounds).

This is Glenn's personal treasure, not for sale.
MIMETOLITHS
Cool Customer Kristal shared photos with us of his great collection of mimetoliths (a natural topographic feature, rock outcrop, rock specimen, mineral specimen, or loose stone the shape of which resembles something else).
Let your curiosity take you to searching the net using the word "mimetolith", you will find some amazing formations, it can be addictive. here's one example:
http://www.cst.cmich.edu/users/dietr1rv/mimetoliths/
My most recent experience would be in the Kartchner Caves in Arizona, where there were bacon, eggs and angel formations within the cave which were mind boggling (see Latest Travels, for November 2007 for photos).
Our neighbor Rebecca came across this tree stump that beavers had gnawed into what looks like an elephant head. See what you think:
Click To Go To:
Rocks & Minerals Page 1 Page 2 Page 3 Page 4 Page 6 Page 7 Page 8 Page 9 Page 10 Page 11
TABLE OF CONTENTS ON PAGE 1