ANIMAL ITEMS:
JEWELRY ITEMS
FOSSIL ITEMS
CLOSEOUT SALES:
ROCK ITEMS
OTHER COOL STUFF FOR SALE
HUMAN INTEREST
FOLLOW us on TWITTER for special DISCOUNTS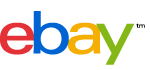 You Are On: Music Page 3
Click To Go To: Music Page 1 Page 2
Contents: Miniature music instrument pins, charms, necklaces and key chains of: Gibson ES 335 1958 guitar, B C Rich Ironbird guitar, B C Rich Warlock guitar, Ovation Roundback guitar, Gibson Flying V guitar, Gibson Explorer guitar, Gibson Les Paul guitar, Jackson Randy Rhoads guitar, Gibson Les Paul 1959 guitar, Dobro 1000 Resonator guitar, Rickenbacker bass guitar, Banjo, Emmons D 10 Pedal Steel guitar, Snare drum Noble & Cooley, Drum set Ludwig double tom, Cymbals and drumsticks, Conga drum, Piano Hamburg Steinway, Piano Keyboard, Yamaha DX 7 Synthesizer keyboard, Roland Synthesizer keyboard, Marshall Head Amp 1959, Mesa Boogie Amp, Weston Vu Meter, Harmonica Hohner Meisterklasse, Bass clef, G Treble Clef, Eighth Note, Music Award (Internal #M-300 to #M-334)
MUSIC INSTRUMENT JEWELRY
These are miniature replicas of the original instruments. Detail cannot be faulted, even by professionals.
Backs are flat, unless listed as 3D.
Pewter cast with nickel-silver plate, pewter, or 24k gold plate.
Tack-pins or clasp pins. Necklace chains are 18", gold tone or silver tone. Earrings are hypoallergenic alloy French wires.
Photos below are STOCK PHOTOS, QUANTITIES AVAILABLE, unless individually stated otherwise.
GIBSON ES 335 GUITAR

Gibson ES 335 replica of Vintage 1958 guitar, the first semi-solid body electric, designed for reduced feedback and bright tone. High relief (back hollow) replica includes the distinctive "symmetrical cutaways". Gibson signature clear on the top of headstock. Red only. 2 1/4" long.

Red with white pick guard is only color available.

Note the Gibson signature on the headstock

#M-300-A. TACK PIN
$36.00
#M-300-B. KEY CHAIN
$38.00
#M-300-C. NECKLACE
$42.00
#M300-D. EARRINGS
$60.00
Rock n Roll & Blues Musician Johnny Rivers uses a trusty Gibson ES-335 guitar in his live performances
B.C. RICH IRONBIRD GUITAR

B. C. Rich Ironbird guitar is a delightful, perfect miniature of the 1970-s Rocker with radical contouring and "hot-rod"circuitry; the luxury guitar of its day! 2 1/2" long; back is gold.

CHOOSE White, black, red, blue

#M-301-A CLASP PIN
$26.00
#M-301-B. KEYCHAIN
$28.00
#M-301-C.

NECKLACE

$32.00
#M-301-D.

EARRINGS

$46.00
B.C. RICH WARLOCK GUITAR

B. C. Rich Warlock guitar pin - replica of 1970's Rocker with radical contouring and "hot-rod" circuitry; luxury guitar of its day. Cloisonné-enameled, black. 2 1/2" long; back is gold.

CHOOSE White, , black, or red

BLUE NO LONGER AVAILABLE IN KEYCHAIN, NECKLACE OR EARRINGS

#M-302-A. CLASP PIN
$26.00

#M302-A1. Blue, black, and gold plate B. C. Rich Warlock guitar with white rhinestone accents on brass, 2-1/2" long x 1-3/4" wide (1 available)

$32.00
#M-302-B. KEYCHAIN
$28.00
#M-302-C. NECKLACE
$32.00
#M-302-D.

EARRINGS

$46.00
OVATION ROUND BACK GUITAR

Fully three-dimensional pewter cast miniature replica of the first integrated composite materials guitar. Distinctive bowl shape; 2-1/2" long x 1-1/2" wide

Choose Black sparkle, white, purple sparkle, red sparkle, or blue sparkle

#M-303-A. TACK PIN

SPARKLE BLACK no longer available in pin

$36.00

#M-303-A1.

Blue/teal sparkle, red/black, and gold plate Ovation Roundback guitar with teal/blue stone accent on brass, 2-1/2" long x 1-1/2" wide (1 available)
$32.00

#M-303-B. KEYCHAIN, not available in purple
$38.00
#M-303-C. NECKLACE, not available in purple
$42.00
#M-303-D EARRINGS, not available in purple
$55.00
GIBSON FLYING V GUITAR

Gibson Flying V guitar pin, first of the "modernistic" solid body electrics. Model includes jack socket, string plate and every fret. Cloisonné enameled. 2-1/4" long; back is gold.

Choose White with black, black with white, gold with white, or red with white; except all gold charm items

#M-304-A. CLASP PIN

(PIN, NO LONGER AVAILABLE IN WHITE OR RED)

$26.00

#M-304-A1.

White, and gold plate Gibson Flying V guitar with star and mask/face accent on brass, 2-1/2" long x 1-3/4" wide (1 available)
$32.00
#M-304-C. Gibson Flying V Guitar (same as above), but in all 24k gold plate.
$28.00
#M-304-D. Gibson Flying V CHARM - 2-1/4" long, great on zipper, backpack, shoes, purse, key chain, etc. Bronze cast with 24k gold plate. (28 available)
$16.00
#M-304-E. Gibson Flying V necklace - 2-1/4" long, bronze cast with 24k gold plate, includes a 20" black cotton cord necklace with gold tone accents.
$18.00
#M-304-F. Gibson Flying V key chain - 2-1/4" long, bronze cast with 24k gold plate
$18.00
#M-304-G. NECKLACE
$32.00
#M-304-H.

EARRINGS

$46.00
GIBSON LES PAUL '59 GUITAR

Gibson Les Paul repro of vintage 1959 guitar. One of the first solid-body electrics, named for recording artist Les Paul and introduced in 1952. High relief (back is hollow), "sunburst" or black enamel. 2 1/4" long. Note the Gibson signature on the top of the headstock.

Choose black, or sunburst, as marked

#M-305. TACK PIN. SUNBURST
$36.00
#M-305-A TACK PIN, BLACK-GOLD
$36.00
#M-306-B

KEYCHAIN (Black with white pick guard)

$38.00
#M-306-D. NECKLACE. (Black with white pick guard)
$42.00
#M306-E EARRINGS, (Black with white pick guard)
$60
GIBSON EXPLORER GUITAR

Gibson Explorer guitar - Original launched in 1958, one of the so-called "modernistic" designs, a departure from traditional guitar shapes. Cloisonné-enameled. 2 1/4" long; back is gold.

Choose White with black, black with white, blue with white, or red with white; except all gold charm items

#M-307-A. CLASP PIN
$26.00

#M-307-A1. Red, white, and gold plate Gibson Explorer guitar with red stone and white rhinestone accent on brass, 2-1/2" long x 1-3/4" wide (1 available)

$32.00
#M-307-B. KEYCHAIN
$28.00
#M-307-C. Gibson Explorer (same as above) except bronze cast, all 24k gold plated
$18.00
#M-307-D. NECKLACE
$32.00
#M-307-E. Gibson Explorer guitar necklace - 2 1/4" long, bronze cast with 24k gold plate, includes a 20" black cotton cord necklace with gold tone accents.
$18.00
#M-307-F. Gibson Explorer guitar CHARM - 2 1/4" long, bronze cast with 24k gold plate. Great on zipper, backpack, shoes, purse, key chain, etc.! (98 available)
$16.00
#M-307-G. EARRINGS
$46.00
JACKSON RANDY RHOADS GUITAR

Every fret, pickup and Rhoads toggle-switch precisely replicated. Cloisonné enameled. 2-1/2" long; back is gold.

Black only; Note Jackson signature on top of headstock

#M-308-A. CLASP PIN
$26.00

#M-308-A1. Black and 24k gold plate Jackson Randy Rhoads guitar with white rhinestone circle on brass, 2-1/2" long x 1-3/4" wide

(1 available)
$32.00
M-308-B. NECKLACE
$32.00
M-308-C. KEYCHAIN
$28.00
M-308-D. EARRINGS
$46.00
DOBRO GUITAR

Dobro 1000, Stylish "Resonator" metal body Guitar, designed for increased volume. Fully three-dimensional replica includes engraved Dobro shield on back. WOW. 2 3/8" long x 1/4" thick.

Available in NICKEL-SILVER

#M-309-A. TACK PIN
$36.00
#M-309-B.

KEYCHAIN

$38.00
#M-309-C. NECKLACE
$42.00
GIBSON LES PAUL GUITAR

One of the first solid-body electrics, designed by recording artist Les Paul and introduced in 1952. Cloisonné-enameled replica. 2-1/4" long; back is gold.

Choose Black with white, white with black, red with white, or gold with white, except all gold charm items

Gibson signature on headstock:

#M-310-A. CLASP PIN
$26.00
#M-310-B. KEYCHAIN
$28.00
#M-310-D. NECKLACE
$32.00
#M-310-E. EARRINGS
$46.00
RICKENBACKER BASS GUITAR

Modern descendant of the first "long-horned body" bass launched in the 1950's. Twin pickup model. Cloisonné enameled. 2 1/4" long; back is gold

Choose Red/white, blue/white, white/black, gray/white, black/white, red/black available, except all gold charm items

#M-311-A. CLASP PIN
$26.00
#M-311-B. Rickenbacker Bass guitar CHARM is 2 1/4" long, bronze with 24k gold electroplating, sturdy lobster claw to use on zipper, backpack, purse, key ring, etc. (58 available)
$16.00
#M-311-C CHARM, as a key chain
$18.00
#M-311-D.

KEYCHAIN

$28.00
#M-311-E.

NECKLACE

$32.00
#M-311-F. Rickenbacker Bass guitar necklace - 2- 1/4" long, bronze cast with 24k gold plate, includes a 20" black cotton cord necklace with gold tone accents.
$18.00
#M-311-G.

EARRINGS

$46.00
BANJO GUITAR

A country music classic, fully 3D. Replica includes even the distinctive 5th peg along the fretboard. Cloisonné enameled. 2 1/2" long x 3/16" thick

#M-312-A. TACK PIN
$36.00
#M-312-B.

KEYCHAIN

$38.00
#M-312-C.

NECKLACE

$42.00
EMMONS PEDAL STEEL GUITAR

Extraordinary detail - both front and back - in this three-dimensional replica of an original 1964 double-neck, ten string Emmons. 1.5" long.

Gold with black




#M-313-A. DOUBLE TACK PIN
$26.00
#M-313-B. KEYCHAIN
$28.00

#M-313-C.

NECKLACE

$32.00
#M-313-D.

EARRINGS

$46.00
SNARE DRUM

Three-dimensional replica of Noble and Cooley snare includes the clear "drum-head" and snare "mesh" on the bottom. Sparkle red. 3/4" diameter x 3/8" thick.

Choose SILVER with sparkle purple, sparkle black, sparkle red, pearl white or sparkle teal blue

#M-314-A. TACK PIN
$26.00
#M-314-B.

KEYCHAIN (not available in PURPLE)

$28.00
#M-314-C.

NECKLACE (not available in PURPLE)

$32.00



#M314-E Snare drum (same as above) except in PEWTER, with 18" black cord necklace (not available in colors - GRAY PEWTER ONLY)
$18.00
#M314-F

EARRINGS (not available in PURPLE)

$46.00
DRUM SET

A classic Ludwig double tom kit. Note the detail through the bass drumhead and black counterweights on the cymbal stands. 1" wide x 1 1/4" tall, 24k gold plate; back is flat.

Available in gold or nickel-silver

#M-315-A. TACK PIN, GOLD
$26.00
#M-315-B. TACK PIN, NICKEL-SILVER
$26.00
#M-315-C. KEYCHAIN, GOLD
$28.00
#M315-D

KEYCHAIN, NICKEL-SILVER

$28.00
#M-315-E. NECKLACE, GOLD
$32.00
#M315-F NECKLACE,

NICKEL-SILVER

$32.00
#M315-G EARRINGS, NICKEL-SILVER
$46.00
#M315-H EARRINGS, GOLD
$46.00
CYMBAL AND DRUMSTICKS

1" across cymbal, 1-5/8" long drumsticks

ALL CYMBAL & DRUMSTICK ITEMS IN THIS SECTION ARE NOW 50% OFF DUE TO OVERSTOCK

#M-316-A. CYMBAL & DRUMSTICKS PIN SET
This is jewelry you can PLAY. Remove the clutch back and hold the cymbal at the very edge of the pointed stem. Strike it with the drumsticks and hold close to your ear!

(2 drumsticks welded together), Cymbal & drumsticks each with a tack pin back to wear.

$40.00/set

now $20

#M-316-B CYMBAL TACK PIN, GOLD
$26.00

now $13

#M-316-C CYMBAL EARRINGS, GOLD
$40.00

now $20

#M316-D DRUMSTICKS TACK PIN, GOLD
$26.00

now $13




#M316-E DRUMSTICKS TACK PIN, PEWTER
$26.00

now $13

#M-316-F. DRUMSTICKS KEYCHAIN, GOLD
$28.00

now $14

#M-316-G.

DRUMSTICKS KEY CHAIN, SILVER

$28.00

now $14

#M316-H DRUMSTICKS KEY CHAIN, PEWTER
$28.00

now $14

#M316-I CYMBAL KEY CHAIN, GOLD
$28.00

now $14

#M-316-J DRUMSTICKS NECKLACE, GOLD
$32.00

now $16

#M-316-K CYMBAL NECKLACE, GOLD
$32.00

now $16

#M316-L DRUMSTICKS NECKLACE, PEWTER
$32.00

now $16

#M316-M DRUMSTICKS EARRINGS, SILVER
$40.00

now $20
#M316-N

DRUMSTICKS EARRINGS, GOLD

$40.00

now $20

#M316-O DRUMSTICKS EARRINGS, PEWTER
$40.00

now $20.00
CONGA DRUM

The first fiberglass conga, created in the 1960's by Latin Percussion. Pewter with 24k gold electroplate and cloisonné enamel, back is hollow. 1 1/8" long

ALL CONGA DRUMS ARE NOW 50% OFF DUE TO OVERSTOCK

Back of gold and silver plated conga drums:

Choose SILVER with pearl white, sparkle black, sparkle red, sparkle blue, or sparkle purple

Choose GOLD with pearl white, sparkle blue, sparkle black, sparkle purple, or sparkle red

#M-317-A. TACK PIN

NO Red/Silver no longer available

$26.00 50% OFF -NOW $13.00
#M-317-B. KEYCHAIN

$28.00 50% OFF -NOW $14.00

#M-317-C. NECKLACE
$32.00 50% OFF -NOW $16.00
#M-317-D. EARRINGS
$46.00 50% OFF -NOW $23.00
Wearable DRUM KEYS

Functional and collector's item both! Molded from durable pewter, fully 3D; includes a 30" black cotton cord (knotted at the top) necklace

#M-318-E Bird head with wings draping over crossbeam
$19.00
STEINWAY PIANO

The Hamburg Steinway, complete with 88 tiny keys with the underlay of strings, pads and frame structure all visible through clear cloisonné enamel. 1 1/4" x 1 1/4"; back is gold.

Choose WHITE with wood grain, CEDAR with wood grain, BROWN with wood grain, or BLACK with wood grain colors

#M-319-A. TACK PIN. (No Cedar, black or white available in pin)
$26.00
#M319-B3 BROWN Piano, Amber color & clear crystals edging on dot rectangular brass, 2-1/2" long x 1-3/4" wide

$32.00

#M-319-D. KEY CHAIN, brown with wood grain shown
$28.00
#M-319-E. KEY CHAIN, cedar with wood grain shown
$28.00
#M-319-G Steinway piano pendant, white, 24" gold plated necklace chain
$32.00
#M-319-H NECKLACE, cedar with wood grain shown
$32.00
#M-319-I NECKLACE, black with wood grain shown
$32.00
#M319-K Steinway earrings. Please keep in mind the pianos face the same way.

Not available in brown

$46.00
PIANO KEYBOARD

Piano keyboard is high quality resin. Keyboard measures 1" across x 7/8" long; back is flat.

#M-322-A. TACK PIN
$26.00
#M-322-B. KEYCHAIN
$28.00
#M-322-C. NECKLACE
$32.00
#M-322-D.

EARRINGS, please note they hang from the same corner

$46.00
PIANO BROOCH Pin Jewelry

Hand made by Heidi using reproduction brass backings and re-designed vintage jewelry parts; the centerpiece piano is a new synthetic button

Pin or pin/pendant backing glued on the back.

Pin/pendants unless marker otherwise.

One of a kind pieces.

#M322-1 2-1/4" diameter, white rhinestone and two cream colored rose accents
$20.00
#M322-4 3-1/4 x 2-1/4", vintage red glass and faux pearls accents, pin
$20.00
#M322-6 2-3/4 x 2-1/4", vintage rhinestone & leaf accents, pin
$22.00
#M322-7 3-1/8 x 2-5/8", white rhinestone with heart metal burgundy red and gold tone rose with green leaves and stem on heart shaped brass
$32.00
#M322-9 3-1/2" long x 2-5/8", circle with porcelain pink red rose accent
$28.00
#M322-10 2-1/8" diameter, with blue and light blue rhinestone accents
$20.00
#M322-12 2-1/2" diameter, with white rhinestone circle and gold tone paisley accent
$20.00
#M322-14 3 x 1-5/8", circle of rhinestones with two black roses
$30.00
#M322-17 3-1/8 x 3-1/8", heart design piece with white rhinestones and black heart center stone with red rose accent on double layered brass
$30.00
#M322-18 2-5/8" long x 1-15/16" wide, with a white rhinestone star accent
$22.00
YAMAHA DX 7 SYNTHESIZER KEYBOARD

Detailed engraving includes the selector buttons and keyboard keys clearly delineated. Back is flat with one indent. 1-1/2" across.

Pewter or nickel-plate, as indicated

BM-323-A1.

Pewter Yamaha DX7 Synthesizer keyboard with black rhinestones on brass, 1-1/2" long x 2-1/2" wide (1 available)
$28.00
ROLAND D50 SYNTHESIZER KEYBOARD

Miniature includes detailed engraving, with even the "pitch blend" ball and all selector buttons clearly represented. 1.5" across; back is flat.

Gold, nickel-silver, pewter as shown

#M-324 DOUBLE TACK PIN, PEWTER
$26.00
#M-324-A DOUBLE TACK PIN, GOLD
$26.00
#M-324-B DOUBLE TACK PIN, NICKEL-SILVER
$26.00
#M-324-C. KEYCHAIN, GOLD
$28.00
#M-324-C-1. KEYCHAIN, PEWTER
$28.00
#M-324-D.

KEYCHAIN, NICKEL-SILVER

$28.00
#M-324-E.

NECKLACE, GOLD

$32.00
#M-324-E-1.

NECKLACE, PEWTER

$32.00
#M-324-F. NECKLACE, NICKEL-SILVER
$32.00
#M-324-G.

EARRINGS, NICKEL-SILVER

$46.00
#M-324-G-1.

EARRINGS, PEWTER

$46.00
#M-324-H.

EARRINGS, GOLD

$46.00
MARSHALL HEAD STACK

High relief (back is hollow); rock amp. 1-1/4" long

Gold, Gold with black




#M-325-A. TACK PIN, GOLD & BLACK
$28.00
#M-325-B. TACK PIN, GOLD
$28.00
#M325-C KEY CHAIN, antiqued GOLD
$32.00
#M325-D NECKLACE, ANTIQUED GOLD
$36.00
#M-325-E. EARRINGS, GOLD
$46.00
MARSHALL HEAD AMP

Replica of Vintage 1959 SLP rock amp. The Holy Grail of Tone! High relief (back is hollow); 1-1/4" wide.

Black, or gold as indicated

50% off all Marshall items due to overstock! Full retail is shown, take 50% off the price shown.

#M-326-A. TACK PIN, GOLD
$28.00
#M326-B KEY CHAIN,

GOLD

$30.00
#M326-C NECKLACE, GOLD
$34.00
#M-326-D. EARRINGS, GOLD
$46.00
MESA BOOGIE AMP

Three-dimensional - incredible detail front and back! Includes control knobs and graphic equalizers. On back: the vacuum tubes, transformer, heat sink and Black Shadow Speaker, 1" across x 7/8" long.

Gold or nickel-silver

#M-327-A. TACK PIN, GOLD
$26.00
#M-327-B TACK PIN, NICKEL-SILVER
$26.00
#M-327-C. KEYCHAIN, GOLD
$28.00

#M-327-D.

KEYCHAIN, NICKEL-SILVER

$28.00
#M-327-E

NECKLACE, NICKEL-SILVER

$32.00
#M-327-F

NECKLACE, GOLD

$32.00
#M-327-G.

EARRINGS, NICKEL-SILVER (note they hang from the same corner)

$46.00
#M-327-H. EARRINGS,GOLD (note they hang from the same corner)
$46.00
V U METER

Weston "A" Scale VU (Volume Unit) meter jewelry. "Since 1939, the industry standard" as a real instrument, this perfect miniature is pewter cast with 24k gold plate. High relief; Back is flat.

#M-328-A. TACK PIN, GOLD
$26.00
#M-328-B KEYCHAIN, GOLD
$28.00
#M-328-C. NECKLACE, GOLD
$32.00
#M-328-E. EARRINGS, GOLD
$46.00
HARMONICA

Three-dimensional replica of the renowned Hohner Meisterklasse, SIGNED, diatonic, 10-hole model. Stickpin dangle - harmonica is 1" long

Gold or nickel-silver as indicated

#M-329-A. STICK PIN is 1.5" long, GOLD
$23.00
#M-329-B. STICK PIN is 1.5" long, NICKEL-SILVER
$23.00
#M-329-C. KEYCHAIN, GOLD
$25.00
#M329-D

KEYCHAIN, NICKEL-SILVER

$25.00

#M-329-E.

NECKLACE, GOLD

$28.00
#M329-F

NECKLACE, SILVER

$28.00
#M329-K EARRINGS, NICKEL-SILVER
$46.00
BASS CLEF CHARM

1-1/8" long

Solid gold color is sold out.

#M330-A KEYCHAIN (available in RED, WHITE or BLUE)
$24.00
#M330-B NECKLACE (available in RED, WHITE or BLUE)
$28.00
#M-330-C. EARRINGS (available in RED, WHITE or BLUE)
$34.00
G TREBLE CLEF CHARM

1-1/2" long

Choose GOLD/black (5), BLUE/black (9), RED/black (13), except all gold charms

#M331-C KEYCHAIN
$24.00 (available: 1 in gold/black)
#M-331-D. NECKLACE
$25.00
#M-331-E.

EARRINGS

$35.00
#M-331-F All gold G Clef CHARM, with lobster claw clasp (can be used on a purse, keychain, backpack or zipper)

(5 available)

$16.00
EIGHTH NOTE CHARM

1-1/8" LONG, Bronze with 24k gold plating

#M-332-A. on sturdy lobster claw attachment, great for zipper, backpack, shoes, purse, key chain, etc. Bronze cast with 24k gold plate. (52 available)

$12.00

#M332-B KEY CHAIN
$14.00
#M-332-C. PENDANT on a 20" black cotton cord necklace with gold tone accent beads
$14.00
MUSIC AWARD

#M-334. Music Award angel with harp tack pin, in pewter. 1-1/2" long.
$10.00



#M-334-B. Music Award angel with harp tack pin, gold plated. 1-1/2" long.
$12.00
Click To Go To: