ANIMAL ITEMS:
JEWELRY ITEMS
FOSSIL ITEMS
CLOSEOUT SALES:
ROCK ITEMS
OTHER COOL STUFF FOR SALE
HUMAN INTEREST
FOLLOW us on TWITTER for special DISCOUNTS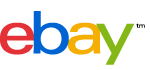 You Are On: Fossils Page 4
Click To Go To:
Fossils Page 1 Page 2 Page 3 Page 5 Page 6 Page 7 Page 8 Page 9 Page 10 Page 11 Page 12 Page 13 Page 14
(TABLE OF CONTENTS ON PAGE 1)
Contents: AMMONITES from Seven Countries - Morocco, England, South Dakota, Russia, Mexico, Egypt and Canada
AMMONITES FROM MOROCCO, AFRICA
Full ammonites (both sides, positive & negative) from phosphate beds at Khouribga, Moroccan, Sahara Desert, cut in half to reveal their beauty. This was a Chambered Nautilus Shell that fossilized for 65 million years! Great to mount as jewelry (pendants or earrings), or just to have in your fossil collection. 7/8" long x 3/4" wide each. $20/pair
#F-412
AMMONITE FROM ENGLAND

#F-420. NOT a "Levirite" (as in "leave 'er right there, a worthless rock) - it's actually an ammonite from England, naturally pyritized, positive and negative, fits together. (Jurassic era). It was excavated not just as a fossil, but with the fossilized sediment that covered it, creating the "negative" impression on top as well. Golden color is pyrite that was in the sediment and transferred to the ammonite. 3" x 4". COLLECTOR'S ITEM, not available for wholesale.

NOTE: An excellent, educational website for fossils in the UK, check it out ! ...

$95.00
AMMONITE FROM CANADA

More precious than opals, these ancient pieces of shell fossils (ammonites a/k/a Chambered Nautilus Shells) from a Lethbridge, Alberta, Canada mine absorbed the natural earth element titanium when they fossilized which created these fantastic colors. Here's photos of 3 different polished ammonites from the Lethbridge mine, from 3.5", 7.5" to over 3 feet in diameter:

Cretaceous era, 65 million years old.

Our fossil hamburger! Inside is positive and negative ammonite (the ammonite itself, and the surrounding matrix rock that created an intaglio negative in the rock above it, 6" x 5".
display only

#F-421-A Beautifully polished, with gorgeous red bands of iridescent color and a purple sheen, 3-1/2" diameter
$95

sold
AMMONITES
PIERRE SHALE, SOUTH DAKOTA

Upper Cretaceous, 120 million years old

Average 5/8" to 1" diameter $6 each

#F-422-D

#F-422-G

#F-422-I

#F-422-O

#F-422-Q

#F-422-S

#F-422-V

#F-422-X

#F-422-Y

Average 1-1/8" to 1-1/2" $8

#F-424-A

#F-424-C

#F-424-G

#F-424-H

#F-424-I

#F-424-J

#F-424-O

#F-424-P

#F-424-Q

#F-424-W

#F-424-X

#F-424-Y

#F-424-Z

#F-425

#F-425-B

#F-425-E

Average 1-1/2 to 1-3/4" $10 each

#F-426

#F-426-A

#F-426-C

#F-426-F

#F-426-G

#F-426-L

Sizes & prices as shown

#F-428

1-3/4 x 1" $15

#F-429 Matrix, 1-3/4 x 1-1/2" $15

#F-432 Nice matrix! 4 x 3 x 1-1/2"; shown front & back. $30
AMMONITE FROM RUSSIA

Jurassic era

#F-460

Ammonite from Wolgograd, Russia is 2" across, fissure through half but stable, Jurassic age, 180 million years old.

$25.00

SOLD
AMMONITE FROM EGYPT

#F-470

Tissotia Ammonite, Cretaceous age, East Desert, Egypt 4" across, some details worn; but an interesting addition to your ammonites from all countries, as we rarely see them come in from Egypt; photos front & back.

$50.00

SOLD
Ammonite/baculite shell segments
#F-471 segments of a baculite or ammonite shell or ammonite shell, note the suture markings on this photo:
SOLD
AMMONITE FROM CANADA
AMMOLITE CABOCHONS for jewelry
Pendants page 4 starts with #J-475
*NOTE: Pendants made of gorgeous iridized ammonite shell called AMMOLITE from Alberta Canada, 65 million years old.
AMMONITE FROM MEXICO
#F-480

Ammonite in matrix, Cretaceous age, Chihuahua Mexico, well preserved texture and shape! Ammonite is 3-1/2" across, matrix stands 2" high.

$40.00

SOLD
These "Ice Age" Stegosaurus and Triceratops dinosaur sculptures (called "snowasaurus", a new species) were created by the Scardina family of East Windsor on a whim, based on their kids' interest in dinosaurs and the abundance of snow that winter. What fun!
Click To Go To:
Fossils Page 1 Page 2 Page 3 Page 5 Page 6 Page 7 Page 8 Page 9 Page 10 Page 11 Page 12 Page 13 Page 14
(TABLE OF CONTENTS ON PAGE 1)