ANIMAL ITEMS:
JEWELRY ITEMS
FOSSIL ITEMS
CLOSEOUT SALES:
ROCK ITEMS
OTHER COOL STUFF FOR SALE
HUMAN INTEREST
FOLLOW us on TWITTER for special DISCOUNTS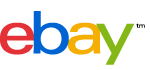 You are on Opals & Ivory, Page 3
Click To Go To:
Page 1
Page 2
TABLE OF CONTENTS ON PAGE 1
Contents: Woolly mammoth jewelry: Pin-pendants, Pendants, Pins, Rings, Earrings
WOOLLY MAMMOTH TUSK IVORY
JEWELRY
Minimum 10,000 years old, beautiful creamy color from the center of the tusk.
Technically "mineralized", as it was in the process of fossilizing (which takes millions of years) when it was excavated. It still feels and cuts like modern ivory as a result.
We acquired this collection from an Estate purchase
Pin/pendants, Pendants, Pin, Rings and Earrings
PIN/PENDANTS

Oval or round ivory, mounted on our own reproduction Victorian brass stampings. Combination clasp pin with pendant loop (bail) soldered to the middle back of the clasp pin on reverse, see photo below.

$39 each

#O-300

Leaf brass, 2-1/2" long x 2-1/8" wide

#O-301

Filigree brass, 2" diameter

#O-302

Scroll brass, 2" diameter

#O-303

Decorative edged brass, 2-1/4" long x 1-7/8" wide

#O-304

Oval filigree brass, 2-1/4" long x 1-3/4" wide

#O-305

Squiggle brass, 2-1/8" diameter

#O-306

Art deco style brass, 2-1/8" diameter

#O-307

5 leaf clover brass, 2-1/8" diameter

#O-308

Spider web 8 point brass, 1-3/4" diameter

#O-309

Oval scallop design brass, 2-1/4" long x 2" wide

#O-310

Scrolled brass, 2-1/8" diameter

#O-311

Floral brass, 2-1/4" diameter

#O-312

Pineapple brass, 2-1/4" diameter

#O-313

Floral leaf oval brass, 2-3/8" long x 2" wide

#O-314

Floral brass, 3-3/8" long x 2" wide

#O-315

Art deco brass, 3" diameter

#O-316

Floral brass, 3-3/8" long x 2" wide

#O-317

Daisy and scrolled double brass, 2-1/2" diameter

#O-318

Scrolled brass, 2-3/4" diameter
BUDDHA, hands over head

Buddha ivory figure itself is 1-1/2" long x 1" wide

Pin/pendants

$48 ea.

#O-330

Bamboo edged brass, 2" long x 1-3/4" wide

#O-331

Floral geometric brass, 2-3/8" long x 1-7/8" wide

#O-332

Dot edged brass, 2-1/8" long x 1-3/4" wide

#O-333

Scroll edged brass, 2-1/4" long x 1-3/4" wide

#O-334

Leaf brass, 2-1/2" long x 2-1/8" wide

#O-335

Heart brass, 2" long x 1-5/8" wide
PENDANTS

Loops are gold filled wire glued into drilled holes, loops are a generous size, (unless indicated otherwise). Measurement is of the ivory itself.

Priced as indicated

#O-340

Large oval, 1-7/8" long x 1-1/4" wide

$32

#O-341

Small heart, 5/8" long x 1/2" wide

$28

#O-342

Small heart, 5/8" long x 1/2" wide

$28

#O-343

Small heart, 5/8" long x 1/2" wide

$28

#O-344

Small heart, 5/8" long x 1/2" wide

$28

#O-345

Small heart, 5/8" long x 1/2" wide

$28

#O-346

Small heart, 5/8" long x 1/2" wide

$28

#O-347

Small heart, 5/8" long x 1/2" wide

$28

#O-348

Medium heart, 7/8" long x 3/4" wide

$36

#O-349

Medium heart, 3/4" long x 5/8" wide

$36

#O-350

Medium heart, 3/4" long x 5/8" wide

$36

#O-351

Medium heart, 3/4" long x 5/8" wide

$36

#O-352

Medium heart, 3/4" long x 5/8" wide

$36

#O-353

Medium heart, 3/4" long x 5/8" wide

$36

#O-354

Medium heart, 3/4" long x 5/8" wide

$36

#O-355

Medium heart, 3/4" long x 5/8" wide

$36

#O-356

Medium heart, smaller loop; 3/4" long x 7/8" wide (edged, with facet down middle, front & back)

$42

#O-357

Large heart, Brass jump ring loop, 1-1/4" long & wide

$58

#O-358

Large heart, Brass jump ring loop, 1-1/4" long & wide

$58

#O-359

Large heart, Brass jump ring loop, 1-1/4" long & wide

$58

#O-360

Large heart, Brass jump ring loop, 1-1/4" long & wide

$58

#O-361

Large heart, Brass jump ring loop, 1-3/8" long x 1-1/8" wide

$58

#O-362

Large heart, Brass jump ring loop, 1-3/8" long x 1-1/4 wide

$58

#O-363

Large heart, Brass jump ring loop, 1-3/8" long x 1-1/4 wide

$58
PENDANTS, Misc. shapes; pendant loops as described

#O-370

Silhouette of boy's head; 3/4" long x 3/4" wide; small double pendant loop, gold

$28

#O-371

Square shaft 3/4" long x 1/4" wide each side, Gold cap with small round loop

$22

#O-372

Butterfly, 1-3/8" wide x 7/8" long, Small gold jump ring loop

$36

#O-373

Butterfly, 1-3/8" wide x 7/8" long, Small gold jump ring loop

$36

#O-374

Flying bird, 1-3/8" wide x 1/2" tall, small silver loop

$28

#O-375

Landing eagle raptor, 1-1/4" tall x 7/8" wide, small silver loop

$42

#O-376

Tusk shaped pendant, sterling silver cap & loop, 2" long x 1/4" widest

$48

#O-377

Tusk shaped pendant, sterling silver cap & loop, 2" long x 1/4" widest

$48

#O-378

Tusk shaped pendant, sterling silver cap & loop, 2" long x 1/4" widest

$48
BROOCH PIN (Clasp pin, silver)
$40
#O-380
Flying bird, 2" wide x 3/4" tall
RINGS

$34 ea. unless indicated

#O-385-1

Size 2, gold filled wire

#O-385-2

Size 3, Gold filled wire

#O-385-3

Size 3, Gold filled wire

#O-385-4

Size 3, Gold filled wire

#O-385-5

Size 3.5, gold filled wire

#O-385-6

Size 4, Gold filled wire

#O-385-7

Size 4, Script "DZ" scrimshaw on front; Gold filled wire

$38

#O-385-8

Size 8, Sterling silver bezel and ring

$42
EARRINGS, SMALL HEARTS

Hypoallergenic metal alloy posts (pierced), comfort clutch backs

Priced as shown

#O-390-1

1/4" x 1/4"

$28

#O-390-2

3/8" x 3/8"

$36

#O-390-3

3/8" x 3/8"

$36

#O-390-4

3/8" x 3/8"

$36

#O-390-5

3/8" x 3/8"

$36

#O-390-6

3/8" x 3/8"

$36

#O-390-7

1/2" x 1/2"

$44

#O-390-8

1/2" x 1/2"

$44

#O-390-9

1/2" x 1/2"

$44

#O-390-10

1/2" x 1/2"

$44

#O-390-11

1/2" x 1/2"

$44

#O-390-12

1/2" x 1/2"

$44

#O-390-13

1/2" x 1/2"

$44

#O-390-14

1/2" x 1/2"

$44

#O-390-15

1/2" x 1/2"

$44

#O-390-16

1/2" x 1/2"

$44

#O-390-17

1/2" x 1/2"

$44

#O-390-18

1/2" x 1/2"

$44
EARRINGS (Small hearts)

set on reproduction Victorian brass backings

Hypoallergenic metal alloy French wires (dangle, pierced)

Measurement is of brass backing itself

Priced as shown

#O-391-1

3/4" long x 1/2" wide

$32

#O-391-2

3/4" long x 1/2" wide

$32

#O-391-3

3/4" long x 1/2" wide

$32

#O-391-4

3/4" long x 1/2" wide

$32

#O-391-5

Whaling ships scrimmed on front; 3/4" long x 1/2" wide

$46

#O-391-6

Whaling ships scrimmed on front; 3/4" long x 1/2" wide

$46

#O-391-7

Fan brass, 7/8" long x 5/8" wide

$36

#O-391-8

Fan brass, 7/8" long x 5/8" wide

$36

#O-391-9

Fan brass, 7/8" long x 5/8" wide

$36

#O-391-10

Larger Fan brass, 1-3/4" long x 1" wide

$48

#O-391-11

Heart brass, 1" long and wide

$48

#O-391-12

Heart brass, 1" long and wide

$48

#O-391-13

Heart brass, 1" long and wide

$48

#O-391-14

Heart brass, 1-1/8" long x 1" wide

$48

#O-391-15

Heart brass, 1-1/8" long x 1" wide

$48
ALL IVORY HEART EARRINGS

Hypoallergenic metal alloy gold color French wires (pierced, dangle)

Measurement is the heart itself: 3/4" long and wide

$54/pair

#O-392-1

#O-392-2

#O-392-3

#O-392-4

#O-392-5

#O-392-6

#O-392-7

#O-392-8

#O-392-9

#O-392-10
ALL IVORY, DAISY EARRINGS

Hand painted yellow centers

Hypoallergenic metal posts (pierced) earrings, comfort clutch backs, unless indicated

Daisies measure 3/4" diameter

$58/pair unless indicated

#O-393-1

#O-393-2

#O-393-3

#O-393-4

#O-393-5

#O-393-6

#O-393-7

#O-393-8

#O-393-9

#O-393-10

#O-393-11

#O-393-12

#O-393-13

On gold color, hypoallergenic French wires (dangle, pierced), brass is 1-1/2" long x 7/8" wide

$62

#O-393-14

On gold color, hypoallergenic French wires (dangle, pierced), brass is 1-1/2" long x 7/8" wide

$62

#O-393-15

On gold color, hypoallrgenic French wires (dangle, pierced), large fan brass is 1-1/2" long x 1" wide

$62
OVAL IVORY EARRINGS

On reproduction Victorian brass backings

Gold color, French hypoallergenic metal wires (pierced, dangle)

Measurements of brass backing itself shown;

oval ivory cabochons are 3/4" long x 1/2" wide

$56/pair

#O-394-1

Floral edging, 1" long x 7/8" wide

#O-394-2

Floral edging, 1" long x 7/8" wide

#O-394-3

Rope edging, 1-3/16" long x 1" wide

#O-394-4

Rope edging, 1-3/16" long x 1" wide

#O-394-5

Smooth edging, 1-1/16" long x 7/8" wide

#O-394-6

Smooth edging, 1-1/16" long x 7/8" wide

#O-394-7

Dot edging, 7/8" long x 3/4" wide

#O-394-8

Dot edging, 7/8" long x 3/4" wide

#O-394-9

Dot edging, 7/8" long x 3/4" wide

#O-394-10

Diamond floral, 1-3/8" long x 1-1/8" wide

#O-394-11

Diamond floral, 1-3/8" long x 1-1/8" wide

#O-394-12

Squiggle design, 1" long x 1-1/4" wide

#O-394-13

Squiggle design, 1" long x 1-1/4" wide

#O-394-14

Scrolled edge, 1-3/8" long x 1" wide

#O-394-15

Scrolled edge, 1-3/8" long x 1" wide

#O-394-16

Fan filigree, 1-3/8" tall x 1" wide

#O-394-17

Spider web 7 point edging, 1-3/16" long x 1" wide

#O-394-18

Spider web 7 point edging, 1-3/16" long x 1" wide
IVORY ROSE EARRINGS

Ivory roses are 1/4" diameter

Reproduction Victorian brass backings, heart shaped, are 11/16" tall x 5/8" wide

French wire, gold color hypoallergenic metal (dangle, pierced)

$32/pair

#O-395-1

#O-395-4

#O-395-5
IVORY EARRINGS

MISCELLANEOUS DESIGNS

priced as shown

#O-396-1

Tusk shape is top drilled; 1-3/4" long x 1/4" widest; French wire, gold color hypoallergenic metal (dangle, pierced)

$48

#O-397-1

Flying swan, 1/2" wide x 3/8" tall; Post (pierced) with comfort clutch backing

$36
OWL, IVORY EARRINGS

Owls measure 1/2" tall x 3/16" wide and deep

French wire, gold color hypoallergenic metal alloy (dangle, pierced)

$42 per pair

#O-399-1

#O-399-2

#O-399-3

#O-399-4
Click To Go To:
Page 1
Page 2
TABLE OF CONTENTS ON PAGE 1