ANIMAL ITEMS:
JEWELRY ITEMS
FOSSIL ITEMS
CLOSEOUT SALES:
ROCK ITEMS
OTHER COOL STUFF FOR SALE
HUMAN INTEREST
FOLLOW us on TWITTER for special DISCOUNTS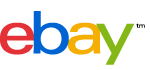 You are on Dinosaur Fossils page 2
Click to go to: Page 1 Page 3 Page 4 Page 5 Page 6 Page 7 Page 8 Page 9
TABLE OF CONTENTS IS ON PAGE 1
Contents this page: Dinosaur teeth (Carcharodontosaurus and Spinosaurus), Claw (Pteranodon), Dinosaur footprint
GENUINE Carcharodontosaurus tooth

From a large Theropod dinosaur, Carcharodontosaurus saharicus.

Carcharodontosaurus was from the Cretaceous period, about 100 million years ago! This tooth was found S. of Taouz, in the Moroccan Sahara. Possibly larger than T-Rex, this dinosaur had large serrated "steak-knife" teeth superbly adapted to cutting and rending flesh. Coupled with strong muscular neck and rear legs, this dinosaur was a fearsome predator.
#F-200

1-1/4" long x 1/2" wide
In Riker mount box, 4-1/4" long x 3-1/4" wide x 7/8" tall
$39 SOLD
Real SPINOSAURUS Dinosaur teeth

(sail-backed dinosaur featured in Jurassic Park III)

Genus: Spinosaurus Species: Aegyptiacus

Below is a photo of the fanged snout of a Spinosaurus, great jaws about a foot long!

Period: Cretaceous (75-100 million years old) Locality: Taouz, Morocco, Africa Fossil Formation: Tegana

Badder than the T. rex, Spinosaurus was a gigantic predator that stalked Africa. His head alone was almost six feet long! The whole animal measured up to 59 feet long, a dozen feet longer than the largest known T. rex and bigger than the previous record holder among carnivorous dinosaurs, Gigantosaurus. A full-grown adult stood 20 feet tall and weighed 9 tons. He had a fearsome ridge, or sail, down its back, a croc-like jaw, and strong, taloned arms to catch its prey. Spinosaurus was the LARGEST PREDATOR OF ALL TIMES.

Here's what they look like in matrix as they're excavating them:

Teeth may have some repair but are stable

#DF233-1

3/4"

$18

#DF233-5

1-1/8"

$20

#DF233-10

1-1/4"

$22

#DF233-11

1-1/4"

$22

#DF233-20

1-3/8"

$22


#DF233-30

1-1/2"

$22

#DF233-31

1-1/2"

$22

#DF233-32

1-1/2"

$24

#DF233-33

1-1/2"

$22

#DF233-34

1-1/2"

$22

#DF233-35

1-1/2"

$24

#DF233-40

1-5/8"

$26

#DF233-41

1-5/8"

$26

#DF233-42

1-5/8"

$26

#DF233-50

1-3/4"

$28

#DF233-51

1-3/4"

$28

#DF233-52

1-3/4"

$28

#DF233-53

1-3/4"

$28

#DF233-60

1-7/8"

$30

#DF233-61

1-7/8"

$30

#DF233-70

2"

$38

#DF233-80

2-1/8"

$38

#DF233-81

2-1/8"

$38

#DF233-82

2-1/8"

$38

#DF233-83

2-1/8"

$38

#DF233-91

2-3/8"

$42
GENUINE PTERANODON (flying reptile) hand CLAW
Pteranodon sternbergi , manual ungual;
Excavated from the Lower Niobrara Chalk, Lane Co., Kansas
Remember the outer claw is keratin (fingernail material) that does not survive fossilization. So this is the inner claw material that was preserved and found. Measures a full 1" long x 1/2" widest x 1/16" thick. Comes with display box as shown.
The Niobrara Chalk in western Kansas was deposited on the eastern shelf of the Late Cretaceous Western Interior Sea during Coniacian through early Campanian time, hundreds of miles from the nearest land. The Pteranodon is a reptile but not a dinosaur. was one of the largest pterosaur genera and had a wingspan of 3-6 meters (9-20 feet). It was a toothless beaked creature, similar to those of modern birds.
$325 SOLD
First mode of transportation...
DINOSAUR FOOTPRINT
Ever see a genuine dinosaur footprint? Now you have! From Utah, a farmer discovered linear footprints of a Eubrontes dinosaur! An archaeologist that visited our Nevada shop received this as a gift when she was a little girl (from the former owner of this property), and loaned it to us for awhile. Mind you, this is two feet across and two and a half feet high!
We had an honored place for it in our shop, though it has since been returned to her family at their request. (NOTE: We now have only our online business with no storefront as of 12/03 (more details on the former shop on the "About Us" page.)
Our friend Dan specially made this box for us to transport it from Nevada to South Carolina in 2002.
Update 12/14/07, the footprint is now a stepping stone!
Hi, Heidi - This last summer the footprint worked great in my tiny garden (as a happy stepping stone), and now it's going to get covered in snow. Hope all is well.
We're glad it has a happy place in your garden, Penni, and that we were able to share it with others as long as we had it.
Heidi
And a great photo of a 3-toed dinosaur foot, taken at the North Carolina Fossil Club show in Whiteville NC in 2004:
My what big FEET you have!
HOW ARE FOOTPRINTS FORMED & PRESERVED?
Remember, footprints are impressions in sand or silt. If just the right conditions occur, it fills in with another material or is covered and protected due to a catastrophic event before it is obliterated. Over millions of years, the area filled in becomes petrified, or stone, called a cast (a filled-in impression of the print).
Click to go to: Page 1 Page 3 Page 4 Page 5 Page 6 Page 7 Page 8 Page 9
TABLE OF CONTENTS IS ON PAGE 1