ANIMAL ITEMS:
JEWELRY ITEMS
FOSSIL ITEMS
CLOSEOUT SALES:
ROCK ITEMS
OTHER COOL STUFF FOR SALE
HUMAN INTEREST
FOLLOW us on TWITTER for special DISCOUNTS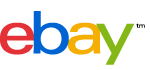 You are on Alaska Artifacts Page 4
Contents: ARTIFACTS: Hair combs & accessories, Kayak parts, Shaman, snow goggles, ulus, shovels/diggers, Eskimo book, Artifact collection display
TABLE OF CONTENTS ON PAGE 1
Click to go to: Page 1 Page 2 Page 3
ALASKAN NATIVE ESKIMO ARTIFACTS
(Continued)
HAIR COMBS & Accessories
ARTIF-1700 5/8" long x 1/2" wide, ivory hair ornament; found on St. Lawrence island, circa Thule period, 1200 AD to 1700 AD $18 SOLD
KAYAK PARTS
All of these items were originally recovered from the area of Togiak, Hooper Bay (or Krikiktagamut, Alaska).
This collection was acquired via a museum auction. Includes original museum description tags.
FIVE PIECE COLLECTION to be sold as a SET, not singly
$265/set of 5
ARTIF-1800 2" long x 7/8" wide, fossil walrus ivory cleat, for holding paddle on side of kayak
ARTIF-1801 1-3/8" long x 1-1/4" wide x 1/16" thick, cleat for holding paddle
ARTIF-1802 4-3/8" long x 1/2" wide, ivory sinew twister for tightening lashings
ARTIF-1803 7-1/2" long x 3/4" wide x 1/2" tall, bone runner, dowelled to sled shoe
ARTIF-1804 9-7/8" long x 1" wide x 1/8" thick, caribou horn stern keel, doweled through kayak skin cover
ARTIF-1805
Oar cleat, Punuk era; walrus bone. Measures 2-1/4" long x 2-1/8" wide x 1" thick
$425
ARTIF-1806
Cleat, walrus ivory. Measures 1" long x 5/8" wide x 3/8" tall
$125
SHAMAN PIECES
ARTIF-1900
Necklace. Early Punuk tribal origin, detailed etchings. Made of fossil upper dog skull with teeth from St. Lawrence Island. More than likely a burial piece. Worn by a shaman as a powerful healing tool. Estimate 2000+ years old. Nothing else like this has ever been excavated.
$4,800 SOLD
SNOW GOGGLES
(Glasses, the first "sunglasses")
An ingenious invention way ahead of its time, made by Native people to be able to avoid snow blindness. Tiny slits in the material allows them to see without damaging their eyes or vision.
The first goggles date back to the Old Bering Sea Culture, 2000 years ago. They were the ancestors of the modern Inuit.
Above right photo shows repair with stick of whale baleen
ARTIF-2000
EXTREMELY RARE. Snow Goggles made of wood, string is sinew (not original). Punuk tribe (2000+ years old). From St. Lawrence Island. Measures 5" wide x 1" tall x 3/4" thick
$3800
ARTIF-2001
Not an artifact, but VINTAGE. Goggles made of antler, straps are leather.
Worn by a lady researcher on the Smithsonian staff doing research in British Columbia, Canada in the 1940's. Measures 5-3/4" wide x 1-1/8" tall x 1/2" deep
$225
ARTIF-2002
VINTAGE 1959 TRADING CARD
"Indian Trading Card" of
Eskimo with Snow Goggles. In plastic sleeve. Words on reverse:
Indian Trading Card, No. 76, Collect all 80.
To protect their eyes from the glare of the snow, the Eskimo invented snow goggles. These are made from narrow strips of wood or bone. The small slits allow the Eskimo to see out, but keep too much glare from reflecting in.
Auto signed "Clif Hayton"
"One of a series of 11 cards on Alaskan Indians"
Image on right, "Indian Picture writing - Bear".
F. H. Fleer, Prtd. U.S.A. "
$15
ULUS
Definition "woman's knife". An ulu is a curved blade knife with a handle on top for skinning & cleaning animals, cutting hair, cutting food and even trimming blocks of snow for an igloo
ARTIF-2100
RARE Small ulu, made of horn with 3 metal rivets and metal blade. Handle top measures 2-1/2" across x 7/8" wide x 5/8" thick, blade is 3" across x 15/16" long. Full utensil measures 3-1/2" long x 3" wide x 15/16" deep.
$295 SOLD
ARTIF-2101
Large ulu, made of bone handle with copper rivets, metal blade. Measures 5" long x 5-3/4" wide x 1" thick handle.
$350
SHOVEL/DIGGER
ARTIF-2200
Measures 13-3/8" tall x 9-1/2" wide x 3/4" thick
Weight: 3 pounds 4 oz.
$275
ARTIF-2201
Measures 14-1/4" tall x 15-1/4" wide x 1/2" thick
Weight: 3 pounds 6 ounces
$465
ARTIF-2202
Measures 15-3/8" long x 14-3/8" wide x 1" thick
Weight: 5 pounds 14 ounces
$625
Excellent book on Indian & Eskimo artifacts! Link to the Books page, item #BK-39 with more photos & details:
ANOTHER ESKIMO ARTIFACT COLLECTION
(St. Lawrence Island)
(already SOLD as a group)
Display only
TABLE OF CONTENTS is on Page 1